Update: The Rocket League Women's Car Ball Championship says it has secured a new partner 'to help support the future of the WCB including the rest of the season'.
And on February 20th, Esports Insider reported that Rebecca Longawa, the CEO of Women's Car Ball, has resigned, 'citing a lack of communication from the league's owners'.
Then, on February 24th, Gamers First announced they had acquired Women's Car Ball, with Forbes also reporting that a LAN world championship event is planned for the tournament.
Original article:
Season five of the Rocket League Women's Car Ball Championship (WCBC) has been 'paused' by organisers due to a lack of sponsors.
Organisers the Kansas City Pioneers (KCP), which Esports News UK understands took over the running of the WCBC in Season 4 back in late 2021, published a statement which has been poorly received by the community.
Beyond the pausing of Season 5 of the Women's Car Ball Championship, there have been talks of alleged pay and staffing issues on social media.
Several esports organisations, players and talent have been affected by the news, including UK esports organisations Williams Resolve (who are currently top of the Women's Car Ball Season 5 European Rankings) and Endpoint (who are currently third).
We've listed the full statement from the Pioneers and community reaction below.
The news comes a couple of weeks after Williams Resolve won the separate WPC women's Rocket League EU January Invitational.
Pioneers' full statement on the Women's Car Ball Championship being paused
Pioneers said in an update to the Women's Car Ball Championship community, as shared on the Rocket League Esports subreddit: "The WCB is pausing our Season 5 gameplay as of today, January 29th/30th. We apologise for the inconvenience caused by the pause in tournament gameplay for both our regular and challenger season participants.
"This community has been one of the gaming industry's fastest-growing and inclusive women's communities and leagues over the past four years. We want WCB to continue growing, and this vision requires both support and capital.
"We are awaiting answers from potential sponsors and esports organisations to unite that will substantially change how the publisher, brands and the esports industry views WCB. We will work with everyone on any back pay and earnings while we are transitioning.
"We believe in the mission and vision and are still active in conversations to find new ownership. Gameplay will be paused until new ownership is established or additional sponsors are secured.
"We are sorry the obstacles to gain additional financial support have been more challenging than anticipated. We will update the WCB teams and community members as soon as we have more information to share."
Community reacts to Women's Car Ball Championship being put on hold: 'You've taken something beloved in the community and are holding it to ransom'
The community did not take Pioneers' update on the Women's Car Ball Championship well.
UK esports organisation Williams Resolve were vocal about the news, with COO Jeff Simpkins and team manager Euan 'Tadpole' Ingram speaking out.
Tadpole added: "The fact that I even have to tweet this as a manager and coach of an organisation involved is ridiculous, and if the rumours are to be believed then quite frankly the sooner women's Rocket League is out of your hands, the better.
"There are real people being hurt here. Do better."
Tadpole also said on Reddit: "[Pioneers'] statement does nothing to provide answers for the countless staff and production that have gone unpaid this entire season. Pioneers made empty promises and are wholly responsible for the situation they find themselves in.
Slumpii, one of Endpoint's players for their women's Rocket League team, added in a thread: "January's regional was halted and from what I've been told, staff haven't been paid as well as prize pool money.
"I and many others have been disappointed by the lack of professionalism shown by Pioneers towards WCB and its staff, and believe the league would be better off owned by a different org(s) or indeed [Rocket League developers] Psyonix."
"The league has shown incredible amounts of potential, and has gone from being a small community ran tournament to having tier one orgs with the likes of GenG being involved within a year.
"Similar leagues to the Women's Car Ball Championship in other esports have shown how successful they can be if given the correct support. To see it not even get the fraction of the support others get is frustrating. I am saying this to both Pioneers AND Psyonix.
When asked what this means for teams now, Endpoint Slumpii also told Esports News UK some additional comments on the situation surrounding the Women's Car Ball Championship.
Slumpii said: "In terms of my team, nothing changes for now. we will continue to put the work in and get better. Just because WCB's future is uncertain doesn't mean the women's/marginalised gender tournament scene needs to end with it. There will be more tournaments for us to play in.
"Raidiant, Gen.G Widow and Muntz have all mentioned hosting tournaments in the near future which is great news. And then outside of that we have Insomnia 70 in April as well which hopefully we can go to again.
"Endpoint has been incredibly supportive of us so far and the news surrounding WCB doesn't change that. Whilst I sadly can't guarantee the same for other players on different orgs, I know Williams Resolve holds a similar view for their roster. In conclusion, the WCB news may mean a temporary halt on tournaments for now, but in a weird way it may benefit our scene in the long term. Who knows, but only time will tell.
"I think the most frustrating thing for me as a player is seeing the successes of VCT Game Changers & ESL Impact in Valorant and CSGO respectively, and then Rocket League gets nothing like it, despite having the demand and potential. That needs to change."
Sophia de Ipanema, the former League Director of Women's Car Ball, also posted a thread detailing contract and late payment issues:
We'll aim to update this article with any more news around the Women's Car Ball Championship situation in the future.
Related article: Rule One, the esports org of SunlessKhan and Incivik, sponsor Rocket League grassroots leagues RSC EU and ERS for 2023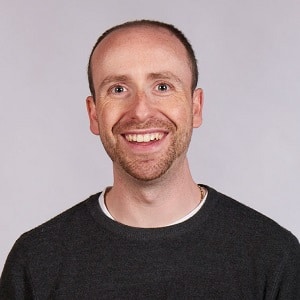 Dom is an award-winning writer and finalist of the Esports Journalist of the Year 2023 award. He graduated from Bournemouth University with a 2:1 degree in Multi-Media Journalism in 2007.
As a long-time gamer having first picked up the NES controller in the late '80s, he has written for a range of publications including GamesTM, Nintendo Official Magazine, industry publication MCV and others. He worked as head of content for the British Esports Federation up until February 2021, when he stepped back to work full-time on Esports News UK and offer esports consultancy and freelance services. Note: Dom still produces the British Esports newsletter on a freelance basis, so our coverage of British Esports is always kept simple – usually just covering the occasional press release – because of this conflict of interest.