UK university esports body NSE (National Student Esports) has announced the 20 students selected to be a part of the Intel FutureGen Programme cohort for 2023.
This is the fourth consecutive year that the programme has been running, and the second consecutive year that 20 students have been chosen rather than 10.
Intel FutureGen aims to nurture high achieving student leaders and help develop their skills and enhance future careers. Students from previous cohorts have gone on to join esports, gaming and tech companies like Excel Esports, The Pokémon Company, X7 Esports, Esports Insider, Fnatic and HP Enterprise. You can see the previous 2022 Intel FutureGen student cohort here.
Running through the academic year, the 2023 programme will be delivered across a mix of digital and physical experiences. There will be a series of talks from senior industry leaders, exclusive Q&As, workshops, the buddy system which delivers one-to-one mentoring sessions from industry figures, access to industry events and more.
As in previous years, the talks will be broadcast live and made available for everyone in the wider NSE community, regardless of whether they were successful in their application to join the Intel FutureGen 2023 cohort.
The buddy system, which was originally introduced last year, will see this year's cohort 'carefully matched with esports and games industry experts to receive the most relevant insights into the career path they are interested in pursuing'.
NSE's selected experts last year came from household names such as Ubisoft, Xbox, Unity and Faceit, with backgrounds in areas such as marketing, reporting, finance and partnership management. The full industry buddy list for this year will be announced in due course.
The Intel FutureGen 2023 student cohort
The 20 successful candidates for this year hail from a variety of UK universities and academic backgrounds. They are:
Ashley Kluver – University of Warwick – Cyber Security
Bee Smith – Bangor University – Zoology
Benji Halford – University of Bath – Mathematics and Statistics
Cherrie Ying Leung – London School of Economics and Political Science – Philosophy, Politics and Economics
Christina Liddell – University of East Anglia – International Business Management
Giovanni França – Imperial College London – Materials Science and Engineering
Hinako Ishida – University of Warwick – English Literature and Creative Writing
Issra Khan – University of Warwick – Global Sustainable Development and Psychology
Jakub Sielski – University of Dundee – International Marketing
Jamie Sykes – Sheffield Hallam University – Marketing and Advertising Communications
Joshua Pattison – Durham University – Business & Management
Laura Riches – University of Oxford – Classics (Literae Humaniores)
Mahraz Abdullah – City, University of London, Civil Engineering
Marcus Macsween – Keele University – Law (LLB)
Millie Sandiford – University of Leeds – Theoretical Physics
Morgan Decanter-Morris – University of Winchester – Cyber Security
Olivia Helena Martinoli Issler – University College London – Arts and Science: Sciences and Engineering
Sameer Mazhar – Oxford University – Law
Sofia Freire Henriques Da Silva – Durham University – Philosophy, Politics and Economics
Summer Link – Roehampton University – Computer Science
The Intel FutureGen 2023 judges
With over 100 applications to review, NSE said the initial shortlisting session took more than six hours, followed by a final judging session of four hours.
NSE added that 'the judges were committed to processing every application fairly and selecting the best candidates for the programme.'
The judges for this year were:
Ashley Washington – Product Lead for Game Changers EMEA – Riot Games
Aaron Sanghera – Account Executive – UK Public Sector & Education – Intel
Alex Coulson – Managing Director – NSE
Ben Merrick – Producer – Ubisoft
Debbie Scott-Bowden – Head of Gaming & Esports – CSM
Sam Cooke – Co-Founder and Managing Director – Esports Insider
Intel FutureGen 2023 industry buddy list
As well as each student getting their own industry buddy, the cohort will benefit from a series of guest talks from expert esports professionals, plus exclusive Q&As, workshops, access to industry events and more.
This year's lucky cohort will be matched up with experts in their field from companies such as PlayStation, OG Esports, Intel, Activision Blizzard, Excel Esports, yours truly (Esports News UK) and others.
The buddy list below is a group of industry figures who are giving up their time to support the students and provide guidance over a series of sessions:
Alice Leaman – Head of Operations at British Esports
Becks Donaldson – Talent Executive at DotXTalent
Charlie Stebbings – Co-Founder at Reset
Dom Sacco – Founder at Esports News UK
Dominika Szot – Head of Brand Strategy at GRID Esports
Joe Hills – Partnerships Manager at Activision Blizzard
Joshua Norris – Fan Engagement Coordinator at OG Esports
Kerry Waananen – International Account Manager at Unlocked (META)
Laura Tomlin – Senior Community & Events Manager at Excel Esports
Mark Broom – UK Consumer Client Marketing Specialist at Intel
Matthew 'Kharne' Macdonald – Esports Manager at Player1 Events
Michael Blount – Communications Director EMEA at The Story Mob
Monkia Strauja – Content Strategist previously at Team Liquid
Prince Yeboah – Project Manager at PlayStation
Raphael Rau – Esports, Gaming & Metaverse Brand Partnerships at SPORTFIVE
Rob Sargent – Co-Founder at Flex
Samuel Jones – Influencer Lead at Bastion
Sarah Fox – Production & Events – Project Manager at EPIC.LAN
Sue Lavasani – Senior Account Manager previously at Heaven Media
Vicky Cheng – VP, Partnerships at Sportskred
Related article: NSE and Host to bring more esports events to the North West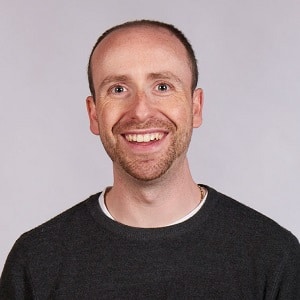 Dom is an award-winning writer and finalist of the Esports Journalist of the Year 2023 award. He graduated from Bournemouth University with a 2:1 degree in Multi-Media Journalism in 2007.
As a long-time gamer having first picked up the NES controller in the late '80s, he has written for a range of publications including GamesTM, Nintendo Official Magazine, industry publication MCV and others. He worked as head of content for the British Esports Federation up until February 2021, when he stepped back to work full-time on Esports News UK and offer esports consultancy and freelance services. Note: Dom still produces the British Esports newsletter on a freelance basis, so our coverage of British Esports is always kept simple – usually just covering the occasional press release – because of this conflict of interest.