Software developer Virtex has announced a live virtual esports event ahead of the launch of Virtex Stadium, which is billed as the world's first virtual esports stadium.
Virtex Stadium gives gamers the chance to watch top esports tournaments from anywhere in the world, via virtual reality (VR).
Currently available on closed beta via Oculus PC-VR on compatible VR headsets, Virtex is partnering with the National Esports Professional Association (NEPA) to bring a dedicated Echo VR event to the stadium on December 17th and 18th 2022 which will see some of the best Echo VR esports teams compete against each other.
The event will showcase the full Virtex Stadium experience for the first time, allowing users to watch esports competitions in live 3D with other fans, with the option to jump in and float alongside players as they compete in the Echo VR arena.
Other than Echo VR, Virtex also says it will be bringing 'some of the world's top esports titles to the platform' in 2023, with one in particular to be announced early next year.
Virtex was founded in 2020 and is headquartered in London, UK, with team members also based in Finland, Germany, Romania and Spain. Virtex consists of a team of games and tech industry professionals coming from esports teams and major studios like G2 Esports, Riot Games, Ubisoft, ESL, Activision, Sony and more.
Virtex's 3D experience of being able to view gameplay from the centre of the stadium is a world first and forms the foundation of Virtex's ambition 'to become home to the most memorable and unique events in gaming'.
Experiencing moments at the same time is guaranteed by everyone in the stadium receiving the same synced livestream.
Social integration is also another important part of the Virtex Stadium experience, the company says, with fans able to create a full body 3D avatar in their likeness using Ready Player Me tech (a cross-game avatar platform partnered with Virtex).
Once ready, fans are free to enter the lobby an  move into the lounge bar and main hall, relaxed hangout spaces ideal for meeting with friends and other fans, and together they can discover some of the games and interactions hidden here.
Virtex has also partnered with Modulate to use voice-native moderation software ToxMod to 'ensure any toxic or abusive behaviour is identified and dealt with rapidly;.
Virtex Stadium was created by co-founders Tim McGuinness and Christoph Ortlepp after meeting at a VR League finals event in 2019, where they realised they shared a vision for redefining the esports fan experience.
Former Team Gravity Echo VR player, Tim McGuinness was casting at the time and after sharing a very early prototype of Virtex Stadium, this convinced tech entrepreneur Christoph Ortlepp of its potential. This eventually led to Virtex being founded in 2020.
The company recently welcomed venture investors Anorak.vc, who were also first investors in Oculus and RecRoom, as well as FOV.ventures, a new games and XR oriented fund who invested, amongst others, in Ready Player Me. This new funding adds to the seed round which occurred earlier this year. 
"As a fan, even if you're not playing the game itself you get just as hyped, excited and passionate for the big moments as the players do themselves," said Tim Mcguinness, CEO and Co-Founder of Virtex.
"I can tell you personally how high-octane playing Echo VR at the highest level feels and the viewing experience Virtex Stadium provides is the closest you're going to get."
Since partnering with Meta and Ready at Dawn in February 2022, beta testing for Echo VR in the Virtex Stadium has been taking place. Virtex says it has seen positive results so far and is ramping up plans and preparing to accommodate more players.
Expect more announcements in 2023.
You can find out more information about Virtex, the stadium and how to become a beta tester at www.virtexstadium.com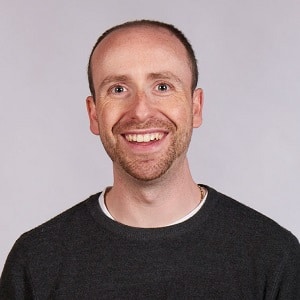 Dom is an award-winning writer and finalist of the Esports Journalist of the Year 2023 award. He graduated from Bournemouth University with a 2:1 degree in Multi-Media Journalism in 2007.
As a long-time gamer having first picked up the NES controller in the late '80s, he has written for a range of publications including GamesTM, Nintendo Official Magazine, industry publication MCV and others. He worked as head of content for the British Esports Federation up until February 2021, when he stepped back to work full-time on Esports News UK and offer esports consultancy and freelance services. Note: Dom still produces the British Esports newsletter on a freelance basis, so our coverage of British Esports is always kept simple – usually just covering the occasional press release – because of this conflict of interest.