Some FIFA players taking part in GT Sports Leagues, a casual tournament organiser, have been criticised over alleged foul play.
Matches are held in GT Sports Leagues' studios in Greece and are broadcast regularly on multiple GT Sports Leagues Twitch and GT Sports Leagues YouTube channels.
Multiple gambling websites allow users to bet on GT Sports Leagues matches, including PaddyPower, Betfair and controversial betting provider 1xbet. Some websites, like Stake.com and William Hill, have GT Sports League pages being listed on Google, but at the time of writing there are no odds or bets to be placed on those sites.
Esports News UK has conducted an investigation into GT Sports Leagues following several upset viewers and bettors complaining about the integrity of their tournaments, with some suggesting that certain GT Sports Leagues players are allegedly not playing to the best of their abilities.
We've been sent many clips demonstrating the behaviour, some of which seem to show a player moving footballers out of their opponent's way, or not closing them down, leading their opponent to create goal-scoring opportunities.
There are other clips here, here, here and here. These are just a handful of many clips we've obtained.
GT Sports Leagues claim the video sequences are 'questionable', lack context, final scores, standing or what betting markets were affected, and 'believe that the videos are fabricated'. However, our sources took them direct from their broadcasts.
Esports News UK has shared these clips with credible UK FIFA sources who have expert understanding of the game. They have told Esports News UK the clips look suspicious, and are unlikely due to other factors such as lag, given the matches are played in-person in a studio. However, there could be other explanations to the issues, such as a controller running out of battery.
The clips have also been shared with the Esports Integrity Commission (ESIC), whom GT Sports Leagues are a member of, as of April 1st 2021. ESIC has not yet commented.
GT Sports Leagues have been receiving public complaints on their Instagram page about the behaviour, including here, here and here.
There is also a second GT Sports League Instagram page, but organisers have claimed Esports News UK this one is fake. We have reached out to both accounts to attempt to verify this.
When one user complained on GT Sports Leagues' supposed fake Instagram page, they were told: "Our games are often watched by Sportradar, any questions or complaints, DM or Telegram [us]. If you are losing money, it is entirely your fault."
However, again, GT Sports Leagues says this is not their own account, but have not yet provided proof.
You can see more Instagram comments on the second account, which GT Sports Leagues is calling fake, here, here, here, here and here.
'I started to notice something wasn't right'
One punter, Brandon, told Esports News UK: "I doubt network connectivity is an issue as they're playing on a local connection which doesn't have lag.
"The way they think they can do this so blatantly while the matches are actually livestreamed, and then tell people afterwards it's their fault, doesn't sit right with me.
"I stumbled across GT Sports Leagues earlier this year and at first glance I was interested to take part in watching and betting into a nearly 24/7 tournament to see how the players would fare. However, quickly I started to notice that something wasn't right and the players weren't exactly playing to the best of their abilities, and would even sometimes do absolutely nothing in defending and sometimes in trying to score."
'We use several techniques to detect match fixing' – GT Sports Leagues
GT Sports Leagues says all its studio premises, including resting zones, "are fully monitored and under surveillance 24/7".
"Games played are always reviewed live by the studio manager who is in charge of the whole process, as well as the live streaming operators," GT Sports Leagues said on its website.
"We are in close coordination with Sportradar as regards to any suspicious activity that might occur surrounding our events. This way we can take yet another measure in not allowing players to cheat the game or collide with one another to fix the result of a game.
"Match fixing is one of the most significant threats to esports integrity. We use several techniques to detect match fixing including suspicious betting monitoring, investigation, prosecution, engagement with the sports betting industry and more."
GT Sports Leagues also said its participants are educated through face to face presentations or through an online certification program, and that they receive a certificate after completion.
"They are all aware of what is an offence, how they report an offence and what consequences there are for offenders," the company added.
Esports News UK has reached out to GT Sports Leagues to ask what these consequences are, as well as ESIC, Sportradar and EA for comment, and will update this article if we receive a response.
GT Sports Leagues responds to Esports News UK, says it is removing players
GT Sports Leagues told Esports News UK: "We are frequently removing players, but due to GDPR we cant provide any details. [Consequences for foul play in game includes] a catalogue of measurements. Obviously banning is the ultimate punishment.
"Our experts shall outline strange and widely known bugs in the gameplay."
GT Sports Leagues has several Twitch channels, including gt_sports_tv1, tv2, tv3 and tv4, as well as several GT Sports Leagues YouTube channels.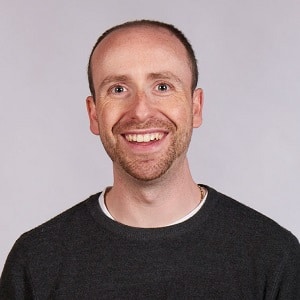 Dom is an award-winning writer and finalist of the Esports Journalist of the Year 2023 award. He graduated from Bournemouth University with a 2:1 degree in Multi-Media Journalism in 2007.
As a long-time gamer having first picked up the NES controller in the late '80s, he has written for a range of publications including GamesTM, Nintendo Official Magazine, industry publication MCV and others. He worked as head of content for the British Esports Federation up until February 2021, when he stepped back to work full-time on Esports News UK and offer esports consultancy and freelance services. Note: Dom still produces the British Esports newsletter on a freelance basis, so our coverage of British Esports is always kept simple – usually just covering the occasional press release – because of this conflict of interest.