Twitch has been rocked this week with a number of stories from streamer incidents around gambling and alleged harassment, to revenue split changes and more. We've rounded up each development with some reaction from the community.
What is the Twitch gambling and harassment scandal?
The debate around the ethics of gambling streams on Twitch reached bursting point this week.
For months now, many streamers and members of the community have questioned Twitch for allowing content creators to gamble live on stream, while some have defended the practice.
It came to a head a few days ago when Manchester-based streamer ItsSliker admitted he had duped fellow streamers into lending him thousands of dollars, which he secretly used to fund his gambling addiction. He offered a tearful, honest apology, and this led to other big streamers like Pokimane and Mizkif to call out Twitch to do something about its gambling streams.
However, Trainwreck then spoke out, saying those scapegoating slots, blackjack and roulette and not blaming the individual, are 'the real problem'.
Mizkif disagreed with Trainwreck, making the point that gambling companies only work with Train because he makes them millions of dollars.
This led to a heated exchange on Twitter between Mizkif and Trainwreck, with the latter claiming Mizkif covered up an incident which saw Crazyslick (another streamer, not to be confused with Sliker) allegedly grope Adrianah, which Crazyslick has denied. Ice Poseidon then leaked DMs between him and Mizkif which showed Mizkif making homophobic and racial slurs. Other streamers came forward to share their stories of alleged harassment by Crazyslick, as reported by Dot Esports.
There's a lot more to it than that, and this thread and this go into further detail with more specifics.
Mizkif also posted a statement, and has been suspended by streamer group OTK as it appoints a third-party legal company to investigate the situation.
'History repeats itself – Poopernoodle urges community to focus on the victims
A UK streamer for esports organisation Endpoint has given her take on the situation.
Poopernoodle, who was one of several victims abused by Method Josh – a situation which almost led to the end of Warcraft raiding guild Method two years ago – said that the victims of will have to watch as 'everything becomes about the org' (in this case, OTK).
"I hope at the very least Mizkif reaches out personally to the victims he knows of to apologise," she said. "[Method founder] Sco never reached out to me, after enabling my abuser I heard not one word. And yet I watched thousands of people online sympathise for what HE lost."
She also said: "I just wanted to let people know that there is no 'clout' in sexual assault. And I hate it when people diminish these real life traumas by calling it 'drama'."
Poopernoodle also spoke on stream about how people have treated her with caution because she has spoken about being assaulted in the past.
Twitch clamps down on (some) gambling streams
On Tuesday evening, Twitch posted a statement about gambling content on its platform.
It's banned the streaming of slots, roulette and dice game gambling sites that aren't licensed in the US or other jurisdictions that 'provide sufficient consumer protection'.
A full policy update will be coming from Twitch on October 18th with more info.
Many reacted to the news, with some – like UK streamer Bizzleberry – calling on Twitch to ban all forms of gambling from the streaming platform.
Twitch changes revenue split with biggest streamers
Twitch has always had a 50/50 revenue share in place with the majority of streamers on its platform.
However, for the biggest most popular streamers, a 70/30 split in favour of the streamer has been more common.
"For these streamers still on these premium deals, we're adjusting the deal so that they retain their 70/30 revenue share split for the first $100,000 earned through subscription revenue," said Dan Clancy, president of Twitch, in this blog on revenue shares.
"Revenue above $100,000 will be split at the standard 50/50 share split. We're announcing this change now, but it won't go into effect until after June 1st 2023. After that point, streamers will only be affected once their existing contract is up for renewal."
He continued: "We have to talk about the cost of our service. Delivering high definition, low latency, always available live video to nearly every corner of the world is expensive. Using the published rates from Amazon Web Services' Interactive Video Service (IVS) — which is essentially Twitch video — live video costs for a 100 CCU streamer who streams 200 hours a month are more than $1,000 per month."
Many streamers reacted to the news, with RTGame Daniel highlighting how YouTube is looking like a good alternative:
"This is a super manipulative statement. The TL:DR is you're cutting your biggest partners revenue rates purely to push your ad program and make the average viewer experience suffer. It's worded as a noble thing when you're just trying to shove more ads down everyones throats," he added.
Some of the discussion has moved towards another platform, Fanhouse, which offers a 90/10 revenue and promises integration with Twitch, as outlined in this Fanhouse Twitter thread.
Report into child predators on Twitch published
To top off a chaotic week for Twitch, Cecilia D'Anastasio published a report for Bloomberg on child predators using Twitch to track kids livestreaming.
The report went into detail around how the platform can be used by predators and covered some specific examples.
Twitch said in a statement: "Preventing child harm is one of our most fundamental responsibilities as a society. We do not allow children under 13 to use Twitch, and preventing our service from being used for harm is one of our biggest priorities.
"We know that online platforms can be used to cause harm to children, and we have made extensive investments over the last two years to better stay ahead of bad actors and prevent any users who may be under 13 from accessing Twitch."
Read more Twitch articles on Esports News UK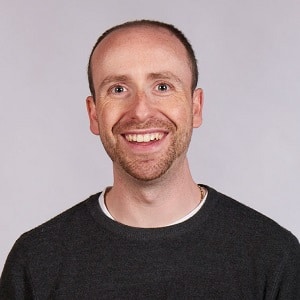 Dom is an award-winning writer and finalist of the Esports Journalist of the Year 2023 award. He graduated from Bournemouth University with a 2:1 degree in Multi-Media Journalism in 2007.
As a long-time gamer having first picked up the NES controller in the late '80s, he has written for a range of publications including GamesTM, Nintendo Official Magazine, industry publication MCV and others. He worked as head of content for the British Esports Federation up until February 2021, when he stepped back to work full-time on Esports News UK and offer esports consultancy and freelance services. Note: Dom still produces the British Esports newsletter on a freelance basis, so our coverage of British Esports is always kept simple – usually just covering the occasional press release – because of this conflict of interest.