Video games have shifted from boxed sales to video game subscription services over the past decade, and a new study has quantified UK gamer habits in this area in particular.
Consumer insights provider Toluna surveyed 2,015 active console and PC gamers aged between 16 and 45 in the UK, and found that 7 in 10 are open to video game subscription services.
And 6 in 10 said that subscription services like PS Plus and Xbox Game Pass, which allow gamers to access a range of games and play online for a monthly fee, are the 'future of gaming'.
46% said they'd rather own games but are okay to rent or sign up to a subscription service, while 25% said they don't care about owning games and are happy to rent or subscribe.
But 29% stated that owning games is still very important to them and they dislike the idea of renting or subscribing.
For those interesting in subscribing, price was an important factor, with 27% of gamers stating that cost is the key driver in determining whether they keep a video gaming subscription. But value and quality is also key.
79% of UK gamers consider subscription services high quality and 73% said they're good value.
"While the research shows that gamers who use services like Xbox Game Pass purchase fewer games, it does not mean that gaming revenues have reduced," Toluna said in a press release about the survey report. "Spending still increases given the substantial cost of the subscription itself, plus the wider scope to purchase downloadable content and spend on in-game items from a wider roster of titles played.
"Focusing on Xbox Game Pass subscribers, the core reasons for buying fewer games are service's large game library, with more titles and genres of games on offer, and 'Day 1' new releases of major games.
"Subscriptions definitely broaden the horizons of gamers, with three in four respondents saying that they allowed them to try more games."
Lastly, PlayStation Plus and Xbox Game Pass are the best known and most widely used gaming subscriptions, but their usage is far below subscription services from other entertainment giants such as Netflix, the report stated. For example, 77% of gamers have used Netflix, but less than a third have used Xbox Game Pass or PlayStation Plus.
The report also looked at NFTs, with 22% of respondents having a negative view of NFTs, although the majority (42%) are neutral towards them.
21% of gamers associate NFTs with investment, and one in five believe NFTs are a fad. 18% of respondents believe NFTs are pointless and 17% associate them with gambling.
On the more positive side, 17% of respondents said they are innovative and 15% believe they are a smart move. 
A separate recent report found that esports fans in the UK are warming to cryptocurrency.
Steve Evans, head of media and technology research at Toluna, said: "It's clear from our research that video gaming subscription models are becoming increasingly popular, even if gamers still prefer to own rather than rent. Gamers can see the key benefits that gaming subscription models provide in terms of cost, quality, and value for money.
"This offers an opportunity for the gaming industry to deliver an affordable and flexible subscription model to attract and, importantly, retain paying gamers on a long-term basis."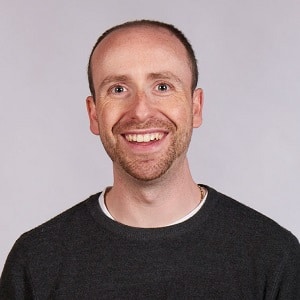 Dom is an award-winning writer and finalist of the Esports Journalist of the Year 2023 award. He graduated from Bournemouth University with a 2:1 degree in Multi-Media Journalism in 2007.
As a long-time gamer having first picked up the NES controller in the late '80s, he has written for a range of publications including GamesTM, Nintendo Official Magazine, industry publication MCV and others. He worked as head of content for the British Esports Federation up until February 2021, when he stepped back to work full-time on Esports News UK and offer esports consultancy and freelance services. Note: Dom still produces the British Esports newsletter on a freelance basis, so our coverage of British Esports is always kept simple – usually just covering the occasional press release – because of this conflict of interest.