Update (March 29th 2022): UK esports organisation Method have today claimed the world second kill of The Jailer.
Method didn't seem entirely happy with the kill, however, as the boss was not healing properly. He only healed to 11%, instead of 19% due to an apparent unintentional bug.
Method did report the bug to Blizzard when they first experienced it (before the kill), and were told to keep pulling the boss.
Original article (March 27th 2022): Echo have become the first guild in the world to clear the Sepulcher of the First Ones raid on mythic difficulty.
They beat the final boss of the latest World of Warcraft (WoW) Shadowlands raid, The Jailer, this evening, after some 277 attempts.
It's another victory for European organisation Echo, who also won the Mythic Sanctum of Domination Race to World First last summer.
You can check out the moment Echo secured the win below:
Prior to the most recent couple of races, Complexity Limit (now signed to Team Liquid) had won two, including the Castle Nathria raid.
Other guilds currently racing for a second place finish include Liquid, SK Pieces and UK esports organisation Method, who said before this Sepulcher of the First Ones race they were more than ready for it, and hoping to improve from their fifth-place finish last summer (update – Method have claimed world second as of March 29th 2022).
Maximum, the GM/RL of Liquid's raid guild, congratulated Echo on the win:
Maximum and Liquid took the decision to take a break until Monday, following some burnout.
Maximum explained: "We're stopping after dinner tonight and flying home tomorrow. We'll finish the race strong on Monday and onwards if necessary, but right now we're all burnt to a crisp.
"I'm proud of how we played in the race all things considered and were blasting up until 8-9 days, our mental and sleep just did not hold up to doing this for much longer – it was pretty damaging. Certainly something to look to improve if Blizzard is going to do this again."
Method and other guilds also wished a big congratulations to Echo.
Echo was formed in 2020 by a group of former Method raiders, around the time the UK org almost imploded.
This is but a humble news post on a small independent website. For more in-depth coverage on this latest Sepulcher of the First Ones' Race to World First, go check out Raider.io's comprehensive updates here.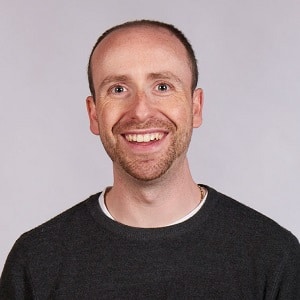 Dom is an award-winning writer and finalist of the Esports Journalist of the Year 2023 award. He graduated from Bournemouth University with a 2:1 degree in Multi-Media Journalism in 2007.
As a long-time gamer having first picked up the NES controller in the late '80s, he has written for a range of publications including GamesTM, Nintendo Official Magazine, industry publication MCV and others. He worked as head of content for the British Esports Federation up until February 2021, when he stepped back to work full-time on Esports News UK and offer esports consultancy and freelance services. Note: Dom still produces the British Esports newsletter on a freelance basis, so our coverage of British Esports is always kept simple – usually just covering the occasional press release – because of this conflict of interest.