Riot Games has reached a $100m settlement to resolve the 'McCracken vs Riot Games' gender discrimination lawsuit first filed in 2018.
The company has settled with the California Department of Fair Employment and Housing (DFEH), California Division of Labor Standards Enforcement (DLSE), as well as several private plaintiffs.
Riot will pay $80m to all current and former full-time employees and temporary contractors who identify as women and worked any time for the company between November 2014 to present day. And $20m in attorneys' fees and other expenses is also being contemplated.
While this isn't UK-specific news, it's a huge update affecting the publisher of League of Legends, which Esports News UK covers extensively, and so we felt it was important to cover.
Riot will also have its internal reporting and pay equity processes monitored by a third party jointly approved by Riot and the DFEH for three years. 
"This is a great day for the women of Riot Games – and for women at all video game and tech companies – who deserve a workplace that is free of harassment and discrimination," said Genie Harrison from Genie Harrison Law Firm.
"We appreciate Riot's introspection and work since 2018 toward becoming a more diverse and inclusive company, its willingness to take responsibility for its past, and its commitment to continued fairness and equality in the future."
Riot said in a statement on its website: ""Three years ago, Riot was at the heart of what became a reckoning in our industry. We had to face the fact that despite our best intentions, we hadn't always lived up to our values.
"As a company we stood at a crossroads; we could deny the shortcomings of our culture, or we could apologise, correct course, and build a better Riot. We chose the latter. We're incredibly grateful to every Rioter who has worked to create a culture where inclusivity is the norm, where we're deeply committed to fairness and equality, and where embracing diversity fuels creativity and innovation.
"While we're proud of how far we've come since 2018, we must also take responsibility for the past. We hope that this settlement properly acknowledges those who had negative experiences at Riot and demonstrates our desire to lead by example in bringing more accountability and equality to the games industry."
Riot CEO Nicolo Laurent said the following in a now-deleted tweet, which was criticised by some in the community for describing the gender discrimination and harassment as "alleged".
The news comes after Riot CEO Laurent was accused of sexual harassment in a separate case earlier this year, which Riot and several witnesses denied.
This is a brief news update concluding the lawsuit – for a more in-depth insight, read this Kotaku 2018 piece titled 'Inside the culture of sexism at Riot Games' and this piece on the $100m settlement by Washing Post reporter Shannon Liao, who covered it in detail:
Related article: 'I AM ESPORTS!' Thorin declares in Twitter rant as heated debate around ESL's new CSGO Women's Circuit continues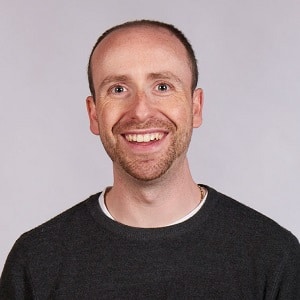 Dom is an award-winning writer and finalist of the Esports Journalist of the Year 2023 award. He graduated from Bournemouth University with a 2:1 degree in Multi-Media Journalism in 2007.
As a long-time gamer having first picked up the NES controller in the late '80s, he has written for a range of publications including GamesTM, Nintendo Official Magazine, industry publication MCV and others. He worked as head of content for the British Esports Federation up until February 2021, when he stepped back to work full-time on Esports News UK and offer esports consultancy and freelance services. Note: Dom still produces the British Esports newsletter on a freelance basis, so our coverage of British Esports is always kept simple – usually just covering the occasional press release – because of this conflict of interest.