UPDATE (March 17th 2021): Riot Games says the third-party investigation into allegations of harassment by its CEO Nicolas Laurent has found no evidence of wrongdoing.
"It's important you hear this from me directly: The allegations of harassment, discrimination, and retaliation involving me are not true," Laurent said in an email to Riot employees, as reported by the Washington Post and posted on the Riot website. "Nothing of that nature, or even remotely close to it, ever happened."
"From the very beginning of this process, I've pledged my cooperation, total transparency, and provided access to anything requested," Laurent continued. "I can say with certainty that if these allegations were true, the Special Committee would have recommended my termination and the board would have fired me. The LC1 team would have demanded that as well, because the behaviours described in the complaint have no place at Riot."
Riot Games EP of MMO project, Greg 'Ghostcrawler' Street, also posted two links to court documents detailing witness statements opposing the accusations of Plaintiff Sharon O'Donnell, as reported in this Reddit post.
In essence, the witnesses accused O'Donnell of encouraging them to join her lawsuit against Laurent and that 'she made up the claims in the lawsuit'. They also allegedly received phone calls threatening them if they didn't testify against Laurent. The statements also denied O'Donnell's other accusations, such as Laurent allegedly telling female workers to "de-stress by having kids", explaining that Laurent had actually meant jokingly that he de-stressed at home by spending time with his kids.
Riot has now filed a request to move the case to arbitration and speed up proceedings.
Riot Games has also slammed O'Donnell's latest sexual harassment allegations. Daily Esports has more.
UPDATE (March 15th 2021): It's been reported that Alienware has cut short its LEC sponsorship agreement with Riot Games following this incident.
"Alienware has been a valuable partner to Riot since January 2019," Riot Games told Dot Esports. "We can't comment on our agreement with them at this time due to confidentiality obligations. As we continue discussions with them, we have removed their branding from our broadcasts."
UPDATE (February 13th 2021): Plaintiff Sharon O'Donnell has responded to Riot's comments saying she was dismissed from her role after complaints from colleagues and external partners.
She has branded Riot's comments as 'lies'.
Original article (February 10th 2021): League of Legends creator Riot Games is investigating the behaviour of its CEO, Nicolas Laurent, after a former employee filed a lawsuit against him and the company.
Sharon O'Donnell, who worked at Riot for almost three years, from October 2017 to July 2020, claims she was harassed, discriminated against because of her gender and eventually 'wrongfully terminated' from her role.
She worked as executive assistant and reported directly in to Nicolas Laurent (also known as Nicolo).
A lawsuit was filed against Laurent and Riot to the Superior Court of California, County of Los Angeles on January 7th 2021, as reported by George Geddes for Daily Esports.
Esports News UK has read through the initial court filing from January (shared by GamesIndustry.biz and Vice) and understands a stipulation and order was filed earlier this week. Esports News UK is in the process of gaining access to further documents.
The lawsuit claims that shortly after O'Donnell was hired, Laurent 'began a pattern of harrasing her based on her sex or gender'.
This alleged harassment included calling O'Donnell beautiful, telling her that his wife was jealous of beautiful women, yelling at O'Donnell to watch her "abusive tone", to "be more feminine", speaking at her in a condescending tone, asking about her personal life, telling her to schedule his time so he would not need to be with his wife, and asking her to "cum" over to his house when his family were away.
Additionally, the lawsuit states that Laurent would "stare at her in a sexual fashion when discussing his underwear" and tell female employees the way to handle Covid stress was "to have kids".
The lawsuit states that when O'Donnell refused to visit his house, his "hostility or anger towards her increased", and that his sexual conduct was "unwelcome and offensive".
Nicolas has been with Riot since the early days. He worked as VP of international from November 2009 to December 2016, then became president of global publishing for most of 2017, before taking the position of CEO in October 2017 – around the time Sharon was hired as executive assistant.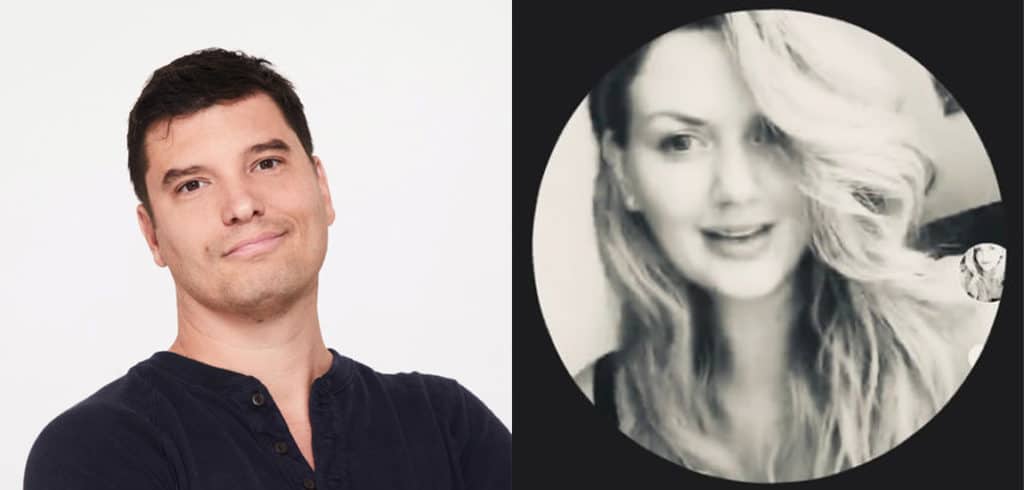 O'Donnell is also suing for unpaid work hours (her assigned shift was allegedly 10 to 7, five days a week, but she frequently stayed and worked after hours and on weekends), not being allowed to take proper rest or meal breaks, general damages including emotional distress damages, medical fees as a result of being required to seek medical attention, and punitive damages against Laurent for oppression, fraud and malice.
"Meal periods were 'on duty' meal periods and not meal periods under the law," the lawsuit read.
The lawsuit also states that O'Donnell complained to HR about her duties being taken away, a protected activity as defined by California's Fair Employment and Housing Act (FEHA), and was afterwards subjected to 'adverse employment actions, including but not limitedto being terminated'.
O'Donnell claims Riot violated the provisions of the Unfair Competition Law, Business and Professions Code.
O'Donnell has tweeted about other cases of sexism in the workplace, and retweeted about Laurent and his criticised Valorant abilities comments last year. Her Twitter bio states she was 'fired in July 2020 for having a "tone" problem' and she quote tweeted a Kotaku article on Riot and gender discrimination a few weeks ago saying what she learned in her role at Riot was "incredibly invaluable".
She follows several pro diversity accounts on Twitter, such as the Me Too Movement, European Women's Lobby, Women Who Code, Girls in Tech and more. O'Donnell is followed by Alexander Davis, strategic finance principal at Riot Games, as well as Allyson Gormley, chief of staff at Riot Games, and Jessie Perlo, who worked at Riot for three years in communication, dev management and player engagement roles.
Jessie previously said on Twitter, when linking to Kotaku's original piece on 'a culture of sexism' at Riot: "I worked there for 3 years and I'm still recovering, honestly."
The lawsuit claims: "Riot Games is a male dominated culture. Female employees are discriminated against, harassed and treated as second class citizens. There are very few female executives at Riot."
Riot responded to the lawsuit, saying a special committee of its board of directors is overseeing an investigation, which is being conducted by 'an outside law firm'.
You can see the full statement below, courtesy of esports reporter and consultant Rod 'Slasher' Breslau.
Rioters For Change also made the following comment following the lawsuit news:
Riot Games recently pushed for arbitration in a separate gender discrimination lawsuit.
In 2018, Riot suspended its COO without pay for 'inappropriate and unprofessional behaviour' including "farting on employees or humping them for comedic effect".
On the initial Kotaku article, Riot had previously said the article "shines a light on areas where we haven't lived up to our own values, which will not stand at Riot".
Riot has made efforts to be more inclusive and diverse.
In early 2019 Riot hired Angela Roseboro as its chief diversity officer, and Riot recently joined the Corporate Equality Index.
"As we work to create a diverse and inclusive workspace, we want to ensure our policies and practices, as well as any organizations we work with, reflect and share the same vision," it said around the announcement.
The news comes after a disturbing spate of accusations around harassment in the esports and video games industry were made last year.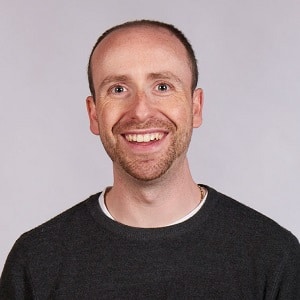 Dom is an award-winning writer who graduated from Bournemouth University with a 2:1 degree in Multi-Media Journalism in 2007.
As a long-time gamer having first picked up the NES controller in the late '80s, he has written for a range of publications including GamesTM, Nintendo Official Magazine, industry publication MCV as well as Riot Games and others. He worked as head of content for the British Esports Association up until February 2021, when he stepped back to work full-time on Esports News UK and as an esports consultant helping brands and businesses better understand the industry.