Update (November 16th 2021): X7 Esports have been rumoured to sign Jaeger, Kasing, Haru and Tempt for the upcoming 2022 NLC Spring Season, according to Esportmaniacos.
Original article (November 1st 2021): X7 Esports – the Isle of Man's first professional esports organisation – have tonight made another big announcement that could see them become one of the leading esports organisations operating in UK/Ireland/Nordics League of Legends, writes Dominic Sacco in this opinion piece.
X7 have just announced they've acquired Absolved, an organisation that have performed solidly in the NLC, Telia Masters and Telia Esports Series Denmark in recent years. This gives X7 an entry into division 1 of the NLC in 2022.
Absolved CEO TJ 'Nudo' Harwood and manager Robin 'Robinho' Cheng have now joined X7 as COO and head of League of Legends respectively.
On top of that, X7 said they will "use this opportunity to continue investing into the UK and Northern Europe ERL (European Regional League), as well as branching into new esports which we've had our eyes on for a while".
The fact this news comes just two months after X7 acquired Bulldog Esports and five months after X7 received sponsorship from the The Isle of Man Government is, in my opinion, a real statement of intent.
Right now X7 are like a bull charging through the scene, a minotaur like Alistar (pictured) smashing some orgs aside or taking others along with them for the ride.
X7 clearly want to take a leading position in UK/Ireland/Nordics League of Legends – and other esports – and must have serious goals for the future.
Acquiring not one, but two, esports organisations in this scene in the space of a few months is not usual and in my opinion also shows how the UK League of Legends sphere is going through a real period of change right now.
I feel like we have had a good few years of this League of Legends region developing and fleshing itself out, and now we are moving from the early beginnings to a more professional stage of its life, both in terms of how the teams and talent represent themselves but also financially too. More investment money is coming into this space and that is ultimately good to see.
Excel showed years ago you could go from a small UK org with humble beginnings to one of the UK's biggest esports brands with a seat at the LEC table, if you play your cards right and gain funding successfully.
Resolve recently acquired Barrage in a deal that they will feel rightly hard done by in UK League of Legends, given that shortly afterwards, Freaks 4U Gaming took on NLC tournament organising duties and announced that only the top six teams from the Summer 2021 NLC would remain in the first division of the tournament next year. The rest had to fight it out in qualifiers, and Resolve ultimately fell to the second division, despite having recently invested in an NLC spot.
Other big moves have been made. Fnatic Rising have moved out of the NLC into the Spanish Superliga, while Astralis Talent have acquired Tricked Esport's NLC spot.
This is a time of change – the most change we have seen in UK League of Legends for some time – and I hope it's not all in vain. Let's keep pushing UK teams into the EU Masters and reaching finals.
It will arguably get tougher for the smaller organisations to make an impact. The big are getting bigger – they have the finances, the structure and the ambition to swallow up the smaller teams and take the limelight themselves. This is a period of consolidation in UK League of Legends, and the smaller guys are going to have to adapt or die, to get smart or get screwed, as they say.
There is a third option of course. If you can't beat 'em, join 'em.
It's not always a case of survival of the fittest – and organisations should not be ashamed of being acquired. On the contrary, for some smaller organisations, acquisitions come with their own benefits, whether that's financial, receiving job security or a greater structure to help them reach their goals with a stronger, combined unit. Six UK esports orgs merge to form Coalesce back in August, and I think we will see more mergers in UK esports going forwards.
Finally, congrats to X7, Absolved and Bulldog. X7 are looking like the next UK LoL powerhouse. They have made some big moves and I also look forward to seeing which esports they move into. Perhaps something like Valorant or Rocket League wouldn't surprise me, given the success other UK organisations or esports talent are seeing in these games at the moment.
So, UK League of Legends has changed.
But some would say UK League of Legends never really changes.
Which is it?
Time will tell. Roll on the Spring 2022 NLC.
Further reading: NLC Division 1 teams confirmed for 2022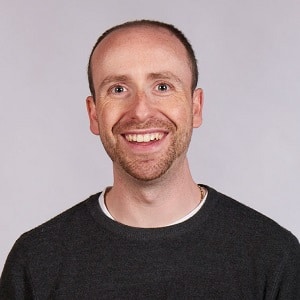 Dom is an award-winning writer who graduated from Bournemouth University with a 2:1 degree in Multi-Media Journalism in 2007.
As a long-time gamer having first picked up the NES controller in the late '80s, he has written for a range of publications including GamesTM, Nintendo Official Magazine, industry publication MCV as well as Riot Games and others. He worked as head of content for the British Esports Association up until February 2021, when he stepped back to work full-time on Esports News UK and as an esports consultant helping brands and businesses better understand the industry.