Arcane, Riot Games' first TV series based on League of Legends, has been given a release date, along with a few trailers and now a RiotX Arcane event including in-game extras and Twitch co-streaming (more info on that towards the bottom of the article).
The show will premiere on Saturday November 7th at 2am BST on Tencent video in China and Netflix globally – just hours after the 2021 League of Legends Worlds final.
The show is structured into three distinct acts, with three episodes per act. The first three episodes focus on the beginnings of the two sisters – Vi and Jinx – and will launch on November 7th. The second act will launch a week later on November 13th, and the third act will release on November 20th.
Ricardo Kails, associate brand manager at Riot Games, also said that the series will last about eight hours in total, according to Esportsmaniacos.
Ricardo said the programme will be targeted at those aged 16 and above and include themes such as drugs, discrimination and class struggles.
Based on the world behind League of Legends, Arcane dives into the 'delicate balance between the rich city of Piltover and the seedy underbelly of Zaun'.
Here's a blurb from a press release: "Known across Runeterra as the 'city of progress', many of the most brilliant minds call these cities home. But the creation of hextech, a way for any person to control magical energy, threatens that balance. While Arcane holds the backstories of League of Legends champions, the series is designed to stand on its own as a complex world filled with moral decisions, breathtaking animation, and suspenseful storytelling."
Players will see some familiar faces in Arcane, like Jinx, Vi, Jayce and Caitlyn, and learn about the events and back stories that made them into the League of Legends champions we know today.
Players will also be introduced to some new faces too, like Vander and Silco, who are both citizens of Zaun and play critical roles in shaping the evolving world.
Nicolo Laurent, CEO of Riot Games: "Players all over the world love League and its universe. Their passion is what inspires us to create expressions of Runeterra worthy of their fandom. The launch of Arcane is the beginning of the next chapter for Riot and we can't wait for players to see what we have in store for them across games, entertainment, and sports.
Check out Esports News UK's mega image gallery of Arcane above
"In recognition of this moment, we're putting players at the center of an amazing launch experience. Worlds and Arcane will combine to form a unified, global celebration, blending competition, entertainment, and community in a whole new way. Think about it like a super weekend for players."
Christian Linke, co-creator of Arcane, added: "When we set out to produce Arcane, we knew that we had something really special with the story of Jinx and Vi. We wanted to explore the idea of what you would do for your family, what values you'd compromise, and the conflict you'd endure.
"The story, combined with the hand-painted art style and nuanced character animation we created in partnership with Fortiche, will bring players a rich glimpse into the world of League of Legends."
Alex Yee, co-creator of Arcane, commented: "Arcane is a story of duality. How characters become divided across two halves of a city with values and opportunities that are opposite but complementary. Each with their own merits and flaws.
"You may be the hero in your story, but the villain in someone else's."
Earlier, Riot announced the global voice actors for Arcane. Below is a selection of the global English language cast:
Vi – Hailee Steinfeld
Caitlyn – Katie Leung
Jayce – Kevin Alejandro
Silco – Jason Spisak
Jinx – Ella Purnell
Mel – Toks Olagundoye
Vander – JB Blanc
Viktor – Harry Lloyd
Arcane was first announced in late 2019 as part of League of Legends' 10th anniversary celebrations, and was previously scheduled to launch in 2020.
Riot launches RiotX Arcane event with in-game extras, global premiere on Twitch, outdoor marketing in Dubai, new Imagine Dragons song and more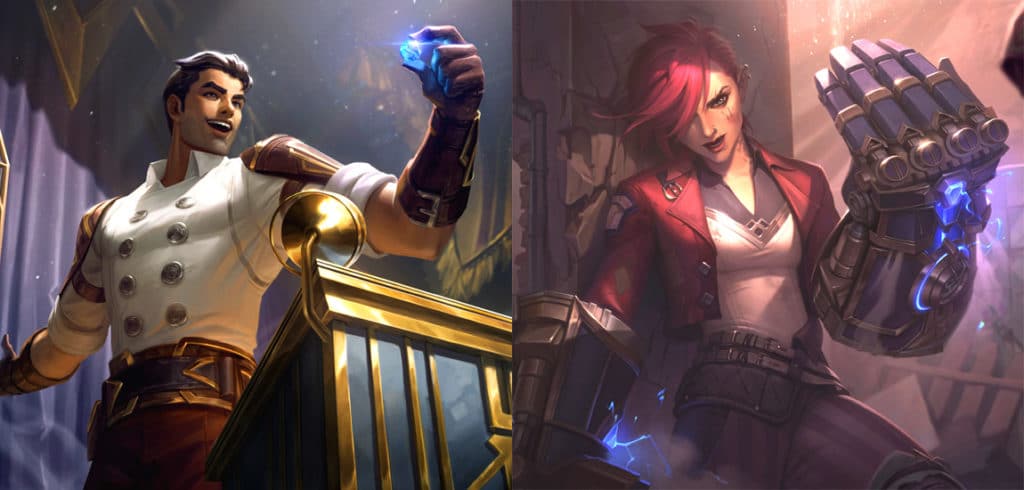 Update (November 1st 2011):
Riot Games has announced the RiotX Arcane event, a month-long experience promoting Arcane, starting November 2nd 2021.
Players and fans will see in-person and digital cross-media events that evolve with each act of the show throughout the month, along with in-game activations across all of Riot's titles.
League of Legends Arcane characters are also being added to PUBG Mobile, Fortnite and Among Us, and Riot is also promoting the show with outdoor Arcane marketing at the Burj Khalifa in Dubai and also in New York (as reported on Reddit).
Reddit has also announced its first avatar partnership with Riot Games, with League of Legends Arcane-themed Jinx and Vi available to redditors.
The news comes as League of Legends reaches a new player milestone. More than 600m people worldwide have played in the League universe, and over 180m players played in the League universe in the month of October alone, an all-time high for the company.
This year's World Championship Show Open Presented by Mastercard will feature Grammy Award-winning artists Imagine Dragons alongside PVRIS, Bea Miller, JID, and Denzel Curry, who will take players and fans on an Arcane-themed journey through Piltover and Zaun, the dual-city setting for Arcane. The Show Open begins on Saturday, November 6th at 5am PT and will be broadcast on lolesports.com, as well as the LoLEsports YouTube and Riot Games Twitch channel.
Later that same day, the RiotX Arcane Global Premiere will begin at 5:30pm PT, broadcast globally on Twitch (via the Riot Games channel and Twitch streamers' channels) and Arcane.com.
Taking place at Riot's headquarters in Los Angeles, the global premiere event will feature a red carpet for media and streamers representing over 30 countries around the world to broadcast the celebration to their global communities.
Arcane is also the first Netflix series to debut with co-streaming exclusively on Twitch, with content creators on the service able to broadcast themselves watching and reacting to episode one.
Imagine Dragons and JID have also released a new song for Arcane, titled 'Enemy':
Imagine Dragons of course wrote a song for League of Legends in the past, titled 'Warriors'.
All of Riot's games will launch new Arcane-themed product features and updates throughout the show release. These include:
League of Legends: free Arcane League of Legends skins inspired by the show, a variety of thematic updates to Summoner's Rift, and LoL Preseason 2022 updates.
Wild Rift: Arcane Jinx and Vi skins available free through daily login rewards, Jayce and Caitlyn's release in the Hextech Heist event, and themed weeks in Guild vs Guild, including Jinx vs Vi
Legends of Runeterra: a permanent new PvE game mode, The Path of Champions, new champion Jayce, thematic support cards from Piltover and Zaun, and a Mega Event Pass
Teamfight Tactics: Gizmos & Gadgets set release, Arcane-themed Tacticians including the introduction of new Chibi Champions, a new Double Up mode
Valorant: Free RiotX Arcane Pass, free in-game collectible items, in-game Arcane Collector's Set and new agent (Chamber)
The World of RiotX Arcane event hub, a digital event companion for players to explore alongside the show, is also now available. Evolving week-over-week with new information, players can solve missions to earn in-game rewards, which go live from November 7th. Rewards go live beginning on November 7, with additional in-game rewards becoming available starting November 15. Prime Gaming League of Legends rewards are available from November 1st to 30th.
Fans and players tuning in to the RiotX Arcane Global Premiere will receive the following Twitch Drops, in-game rewards given to people watching the event:
A Single Tear Emote (League of Legends: Wild Rift)
Arcane Capsule (League of Legends)
Fishbones Gun Buddy (Valorant)
Gizmos & Gadgets Little Legends Egg (Teamfight Tactics)
Jayce Emote (Legends of Runeterra)
Update (November 7th):
Riot Games reveals a first-of-its-kind global partnership with Fenty Beauty by Rihanna for the debut of Arcane.
Fenty Beauty will curate beauty looks across Riot Games. It will host VIP beauty experiences and gifting at the Riot Games campus in Los Angeles on November 7th at 1am GMT.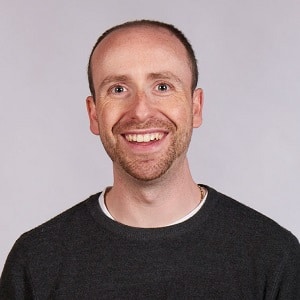 Dom is an award-winning writer who graduated from Bournemouth University with a 2:1 degree in Multi-Media Journalism in 2007.
As a long-time gamer having first picked up the NES controller in the late '80s, he has written for a range of publications including GamesTM, Nintendo Official Magazine, industry publication MCV as well as Riot Games and others. He worked as head of content for the British Esports Association up until February 2021, when he stepped back to work full-time on Esports News UK and as an esports consultant helping brands and businesses better understand the industry.