Image credit: Dota 2 The International Flickr
Several esports personalities came forward to stick up for Frankie Ward this week after the prominent British esports host came under fire from parts of the Dota 2 community.
A vitriolic reddit thread was posted a few days ago, suggesting Frankie disrespected Team Spirit coach Airat 'Silent' Gaziev in this interview clip at The International (TI) 2021.
When asked by Frankie if the draft is good enough (as it's a million-dollar draft at that stage in the tournament), Silent said, "maybe, I didn't think about that". It could be that he didn't think about it being worth a million dollars, and Frankie possibly interpreted it as him saying he didn't think about the draft full stop.
British esports host and journalist, Richard Lewis, stuck up for Frankie in a video on his YouTube channel. This prompted others to show their support for her, including LEC host Eefje 'Sjokz' Depoortere.
Richard said of the incident: "While I think there's been a misunderstanding there, I don't think that's rude or insulting, and you can clearly see the game is starting, and almost certainly, Frankie is being told to end the interview.
"She's not insulting him, she's saying it's badass, that it's a million dollar draft and he didn't even think about it, as in yeah, these guys are fucking brave, courageous competitors. That's clearly the angle she was going for. Unfortunately, this Reddit thread was just a fucking abomination."
Then, earlier today, Dota 2 caster and content creator Michelle 'Moxxi' Song came out in support of Frankie.
Moxxi posted an impassioned Twitlonger directly addressing the Dota 2 community over their remarks on the situation.
Moxxi said: "The way Frankie handles herself professionally and also tackles issues head on is an act of bravery and dignity. So it was enraging beyond belief to see the push-back when she was announced. The gatekeeping coming out of the community was beyond insane.
"Frankie done her research. She made a huge document detailing every team, every player, every history and stat she could find. The data is massive, second only to Sheever's Bible of Dota 2 she printed.
"Being on broadcast isn't just spewing out facts. It's having conversations and fielding the right data out to your panelists to elaborate on. It's talking to people while also having someone in your ear telling you how you only have two minutes left, wrap it up, we need to move onto the next segment while you're trying to figure out the best way to ask your question through a translator and pray it makes sense.
"To top that all off, it's very cold, you're very pregnant, and you're exhausted from having to run from the tent to the stadium while growing a human inside of you. Frankie will never say these things. She's much too professional to ever complain and make excuses. But if people had any empathy, they'd consider these things. And the lack of empathy from the Dota 2 community is despicable."
Moxxi continued: "Frankie has incredible emotional armour – you have to have it in this line of work, especially as a lady. But when you're pregnant, your hormones can get the better of you. That armour you've built for years and years suddenly becomes paper thin and I spent a lot of the event worried about her mental state with all the stupid bullshit being thrown at her.
"Frankie is a warrior goddess and powered through. But you should all be ashamed of yourselves."
Moxxi later clarified her stance further.
The situation got the community talking, and other personalities like Statsman Bruno and SirActionSlacks shared their views on it.
Frankie has since published a blog post and a Twitter thread outlining her thoughts and reflections on the situation.
"Richard Lewis's intuition about me having to do a sudden throw to casters during the first Silent (Team Spirit) coach interview was spot on," she said. "I wasn't trying to be insulting and while it absolutely wasn't ideal, I was going to clarify his comment and then didn't have time to because I was told we were going into game.
"It's just not normal to be reading so many comments about oneself, either negative or positive. Unfortunately that means the constructive comments – and I know they exist – can get lost among the less constructive ones and so I don't always get to see them. It doesn't mean I think you're wrong to post them.
"There will be a time in future when they rise to the top because the toxic comments have subsided as people get familiar with my presence. That's just the natural cycle of esports communities."
Earlier this year, Frankie Ward spoke about her ambitions to host the Dota 2 International, following her work at various events from Intel Extreme Masters to DreamHack, League of Legends, TV broadcasts and more. Frankie Ward is also hosting the new-look GamesMaster show.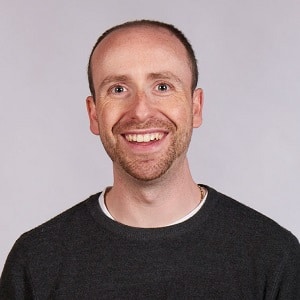 Dom is an award-winning writer who graduated from Bournemouth University with a 2:1 degree in Multi-Media Journalism in 2007.
As a long-time gamer having first picked up the NES controller in the late '80s, he has written for a range of publications including GamesTM, Nintendo Official Magazine, industry publication MCV as well as Riot Games and others. He worked as head of content for the British Esports Association up until February 2021, when he stepped back to work full-time on Esports News UK and as an esports consultant helping brands and businesses better understand the industry.