The latest ESI Digital esports business conference takes place this week from September 8th to 9th 2021, bringing together industry leaders in esports, sports and global brands to discuss and debate investment, esports ecosystems, education and more.
Esports News UK editor Dom Sacco catches up with Esports Insider co-founder Sam Cooke to discuss the panels to look out for, the state of esports media and physical events returning in the future.
How are preparations going ahead of ESI Digital Summer 2021? Please tell us why people should attend.
Really well thank you! We've some interesting sessions locked in from the likes of McLaren, Supercell, Moonton, Team Liquid, Gaming Malta and more – we always stress to ensure that our content and the topics discussed aren't just the same thing again, by the same people but new and worthwhile topics to present and discuss. I'm confident the team has delivered on that again.

We also have The Clutch, our now annual pitch investment competition, as a part of ESI Digital Summer, live on September 9th. This'll see four start-ups pitch to judges, all vying for a chance to be crowned the winner and take home the €5,000 valued prize from Level 256.
Worth noting too that by the end of 2021 we'll have only hosted three ESI Digitals; we really commit to ensuring these are quality events and a worthwhile experience for attendees. Only attendees get access to all of the content live and post event.
Please tell us one conference panel you're personally most looking forward to this week that attendees shouldn't miss.
Personally I'm very much looking forward to the Brawl Stars Master League session. This is the league which involves 12 football clubs from across Latin America, including the likes of River Plate, Corinthians and Boca Juniors, and it's a concept I love. The crossover of football and esports is a niche I'm always down to chat more and hear more about. The session includes speakers from Supercell, the Master League, and the football club Chivas so it should be a good one!

I'm going to break the rules and mention more than one though; The Clutch this year genuinely had some fantastic applications and it was the hardest yet per selecting those who'd be pitching. Dragoni, iTero Gaming, Checkt, and Nxt Up all have viable, different and interesting businesses, and we're excited to see who the judges crown the winner.
Finally we have a debate about standardisation in esports between Carmac and Noxville, which I'm sure will be well worth a watch.
Oh and I heard someone from Esports News UK is making an appearance on a panel about esports education…
The ESI events attract a mix of speakers and people in the esports business. Do you think more UK team organisations could benefit from conferences like this, or would you say they're more suitable for business owners, investors, senior leadership at companies outside of smaller orgs?
100%. We have a session on the commercial viability of academies for esports teams including Team Singularity, Excel, Ninjas in Pyjamas and Pluck, and another on the business of streaming from the POV of an esports org with Snoopeh (now CEO at Pipeline), Chief Pat from Tribe Gaming, T1 CEO Joe Marsh and 3C Gaming's Renan Philip (who manages Fluxo, Nobru and more). And that's just two of the 16 sessions.
We've got panels and presentations that should be of interest and hopefully that'll educate and inspire team organisations in the UK and elsewhere.

That's not to mention the digital networking capabilities – we chose the Brella platform for how seamless and easy they make it.
It's been a tough year and a half for everyone in this industry, in events and beyond. You have some IRL (in real life/physical) events returning soon, is that correct? What can you tell us about those?
We do indeed, we actually had our first ESI Breakfast Club at Platform on August 26th and it was an excellent turnout, not to mention a lovely feeling being back.

We have another Breakfast Club on September 24th, plus we have a couple more major events coming up, one on Oxford Street on October 9th as well as our ESI London show in November which we'll have more information about very soon too!
From chatting to people in and around the industry there's undoubtedly an appetite for their return. People miss people. We can't wait to be back, and have lots of fun announcements in-store for the remainder of this year and most definitely for 2022!
There seems to be a feeling that more people in the industry are ready for live events again. What's the impression you've got from talking to various people in the industry on this topic, and how do you think covid has changed esports?
People are naturally and understandably keen to get back to them. From a biz dev perspective, I feel like the 'Zoom boom' is a bit over; it's far more challenging for people to establish and continue to develop strategic and commercial partnerships via video calls, emails and DMs only. A handshake, or a COVID-safe elbow bump, establishes a human connection, and people want to know they're working with people; whether that's via investment, sponsorship, or anything else.
COVID-wise, I think it has accelerated esports, to some degree at least, there's a wider and greater understanding of what esports is and the various different audiences and demographics that make it up. The hope is that this leads to better and more extended mainstream media coverage, and easier or more fast tracked, on point conversations between rights holders and agencies, brands, investors and governments!
As someone who has led ESI to the position it's in now and seen it grow, what are your views on the current state of esports media and journalism?
We're in a better place than we were a few years ago, but it's still a long road ahead.
When it comes to ESI and our additional niche of esports business coverage it remains a challenge to find numerous competent, knowledgeable and committed journalists, especially when it comes to more senior, editorial roles. The relative nascency of the industry means there just aren't that many of them around. I'm really proud of the team we've built at Esports Insider, but it's taken a lot of work to find the right mix!
This situation is changing too, however, with both the broadening of awareness of esports as an industry, and schools, colleges and universities committing to it too. But the likes of yourself Dom remain a rare breed! Journalism is a tough gig as we know, especially these days when oftentimes an individual needs to be fairly multifaceted in their skill-sets; just writing might not cut it, and being social media and graphic design savvy are evermore important.
When it comes to paid opportunities, we have new sites such as Upcomer and Esports.gg, to add to the more established sites such as Dexerto, Dot and so on, as well as GGRecon continuing to push on and make moves, and in the wake of ESPN exiting the space this is nice to see. I very much hope they do well long term. A shout out here to Jaxon too, I'm confident Christian Slot and the team there will build a cool platform! 
You recently launched the ESI Directory and Marketplace. What's next for ESI in the future?
Yes we were building them out for quite some time behind the scenes but they are still very much in launch mode, and we genuinely welcome any constructive feedback on both or either!
With the ESI Directory, we want to ensure it's a useful resource long term and globally for those in and around the industry, whilst similarly the Marketplace will be too; a place for select reports and whitepapers (some free, some paid), as well as a place for those eager to buy a print copy of The Esports Journal to do so.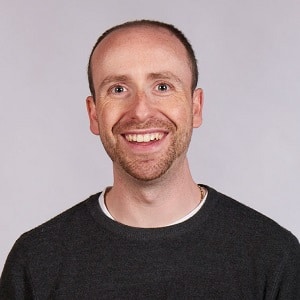 Dom is an award-winning writer who graduated from Bournemouth University with a 2:1 degree in Multi-Media Journalism in 2007.
As a long-time gamer having first picked up the NES controller in the late '80s, he has written for a range of publications including GamesTM, Nintendo Official Magazine, industry publication MCV as well as Riot Games and others. He worked as head of content for the British Esports Association up until February 2021, when he stepped back to work full-time on Esports News UK and as an esports consultant helping brands and businesses better understand the industry.