UK esports organisation NerdRage have been banned from participating in the UK Esports League (UKEL) until 2023.
The ruling comes for a few reasons. Firstly, for the handling of a substitute player last weekend, secondly for 'not conducting themselves in a professional manner' on social media, and also for poor communication around player tryouts during the off-season, which saw the org placed under probation by the UKEL for the 2021 Summer Split.
The UKEL is the tier of UK League of Legends below the NLC, Telia Masters and UKLC, and features eight teams.
The NerdRage players will be allowed to continue playing org-less for the rest of the season until they find a new org, which the UKEL says it 'will provide full support for'. However, ADC Aklass and support player Nabs have since decided not to play in the UKEL any longer.
Esports News UK reached out to the players, who politely declined to comment.
What was the player substitution issue and account sharing claims?
Last weekend's player substitution incident saw NerdRage sub out mid-laner Gaaloul, who was out due to surgery, with a player known as 'LEZ GEDDIT' (referred to by the UKEL in this ruling post as Aboody) stepping in for the match against NOX Esports.
NerdRage won at the 22-minute mark, with LEZ GEDDIT going 7-1 as Akali in the mid-lane.
It was later discovered that this player had a separate higher-ranked main account known as 3251, with the player also known as Wahid3251 on Twitter. To make matters worse, the LEZ GEDDIT account had shown signs of account sharing and, while this has not been 100% proven at the time of writing, the player has now been temporarily suspended pending further investigation.
NOX CEO One Fate said on Twitter:
The UKEL says the account 'had showed signs of account sharing due to a sudden change in which slots certain summoner spells were placed', that the 'champion pool changed drastically' and that the 'change also aligns with when the player was asked to play for NerdRage'.
Aboody was the name of the Discord account the player used for the UKEL matches, though the UKEL had learnt that they also had a main Discord account known as Wahid.
"It is our belief that the player's Twitter and main Discord account were intentionally withheld to gain an advantage in the match against NOX Esports, as had we had this information, we would clearly have noticed the player was not on his main account," The UKEL said in a statement by ops director Alex 'Synygy' Winton.
"Not only has this affected the competitive integrity of the match and given NOX an unfair chance at scouting, but NerdRage have intentionally misled UKEL staff, which under our sanctions is punishable by a tournament ban for the organisation."
A rematch has been offered to NOX Esports.
Wahid3251 told Esports News UK: "It wasn't my intent to hide my rank, only my identity in order to protect it."
On the account sharing claims, they said: "I didn't have any of my own accounts that were d2+ [except for] my main, which I couldnt use because it would give up who I was, so I had to borrow an account from a friend."
The UKEL confirmed to Esports News UK that teams usually have access to all player accounts submitted to the UKEL ahead of schedule for their matches, including instances of any multiple accounts players have. Though in this case of course, the Wahid/3251 account was not initially mentioned by NerdRage.
The UKEL and Esports News UK have not published Wahid's real/full name.
What about the 'unprofessional' behaviour?
The UKEL said in a statement: "The organisation has also not conducted itself in the professional manner via social media that we would expect of a team participating in the UKEL."
There are instances in the past where the UK esports community has criticised NerdRage's behaviour.
For example, back in March, this dispute between a designer known as Moped and NerdRage saw some in the scene call out the org's behaviour, though they had told Esports News UK at the time it was down to miscommunication and misunderstanding.
Another more recent example is the following:
Why were NerdRage previously placed under probation?
During the off-season ahead of the UKEL summer 2021 split, some players had taken to social media to complain about the behaviour of certain orgs, one of which was NerdRage.
Fadel claimed that NerdRage told him he'd be their starting mid-laner, only to be told otherwise later on, leaving him without time to find another org.
Similarly, jungler Tyrin claimed that NerdRage contacted him for a try-out before ghosting him, and eventually telling him to go to different people within the org, before being told to 'maybe look elsewhere now'.
NerdRage team manager Wazu also made this tweet which drew criticism from some in UK LoL. He has since left NerdRage, and shared some of his thoughts for leaving here.
Wazu later shared internal messages while he was with NerdRage, and Tyrin has since apologised to him for calling him out in the past.
The UKEL found that while NerdRage had not broken any rules, it said that player dealings with the organisation were 'below what we would expect of a UKEL organisation'. It then placed NerdRage on probation, with a review to follow after the summer split.
This now has been cut short, with NerdRage being kicked from the UKEL.
At the time, NerdRage apologised for their actions:
NerdRage had recently won a TF2 tournament, and Esports News UK was planning on running a separate article on this, but they now find themselves in the spotlight for more negative reasons.
Esports News UK has contacted NerdRage for a comment on today's ruling and will update this article if we receive word.
Further UKEL related content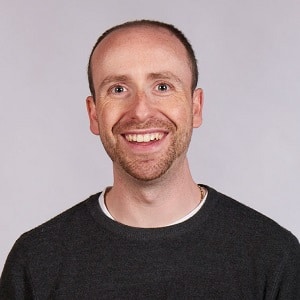 Dom is an award-winning writer who graduated from Bournemouth University with a 2:1 degree in Multi-Media Journalism in 2007.
As a long-time gamer having first picked up the NES controller in the late '80s, he has written for a range of publications including GamesTM, Nintendo Official Magazine, industry publication MCV as well as Riot Games and others. He worked as head of content for the British Esports Association up until February 2021, when he stepped back to work full-time on Esports News UK and as an esports consultant helping brands and businesses better understand the industry.