When Alex 'Synygy' Winton proposed the idea of a UK League of Legends esports second division two years ago, some people said it'd never work.
But here we are today, and the UK Esports League (UKEL) has not only provided a space for up and coming teams to prove themselves and develop, but it's become a part of Riot Games' UK ecosystem, with the top teams qualifying for the UKLC.
ENUK editor Dom Sacco talks to Synygy about his time as a player and manager before setting up the UKEL, doing league ops for the UKLC and his competitive spirit from playing hockey.
Setting up the UKEL
"Back when I was with Darkspawn, I'd had this idea about having a second division for a very, very long time, as I felt it was something the UK scene needed.
I ran the idea past Darkspawn founder Marc 'Omni' Busby and he loved it. And from there it's just grown and grown.
From the start it was a community tournament; the idea was to have a place to let people grow and show off, even if they weren't quite the best players in the UK. I felt like this was something that was missing.
Imagine if you're not the best player in the ESL Prem, back when it was a thing, you just wouldn't get seen.
The UKEL isn't a Riot official tournament, but we have a license from them and it gets a certain amount of support from them. We approached them to ask about getting a license, and we got an email back saying: 'How would you like to do this?'
Then suddenly, we were part of the circuit now. I think the best part for me is people have a few months with us to get a feel for how the scene works and get in front of viewers. People can crack under the pressure being thrown into the deep end."
Dealing with drama and maintaining professionalism
"I'd attribute most of it to my experiences. I'm a pretty patient person and good at understanding both sides of the story. Why is this person upset with that person, and conversely, why has this person said what they have?
Sometimes there isn't an explanation to be found. But I should thank my parents for that, they always taught me to be understanding of people. And also, when I was 18 or 19, an angsty teenager trying to make a name for myself, you want attention from people you respect. Sometimes people go about that the wrong way or have an emotional reaction.
It comes down to being patient with people. If someone winds me up, I take five minutes, go away and then come back to my desk, rather than immediately responding on my keyboard, as that got me into bad situations in the past."
How UK League of Legends has changed
"I look at where we are now to when I started back in around 2015, it's not even the same scene anymore, in my eyes.
Back then you could argue we had better players at the top, but then it dropped and we had nothing. Now we have a whole thriving amatuer scene, with the NUEL and NSE, and we have a deeper talent pool than people realise. I'm not saying we're as good as the likes of Germany and Spain, we have a lot of catching up to do in that regard.
When I put out the tweet about the second division idea initially, people told me it's pointless and would never work, and there's not enough players in the UK. We had 24 teams sign up last time, and every player in there is Diamond 4 and above."
That Aston and Birmingham Varsity match from 5 years ago!
"Back then, I look at myself and I was a highly emotional person. This varsity match shouldn't have been an issue. But I'm a super competitive person and I hate losing. Even though I wasn't playing, I didn't like seeing my team lose.
Someone was being arrogant about it and all that went into a melting pot and I lost it. I look back at it now and think it's absolutely hilarious! But at the time I was fuming. A few months later, I was cringing at myself wondering why I said what I did.
But it taught me a lot, I've grown up a lot since then!
I also remember back with the University of Birmingham, when BlueBear, my friend Matt, did the Jinx Pentakill [which got onto the front page of Reddit]. In that clip that's me screaming in the background (laughs)."
Check out the full interview with Alex 'Synygy' Winton on YouTube here. The UKEL playoffs will take place this month – follow the UKEL on Twitter and Twitch here.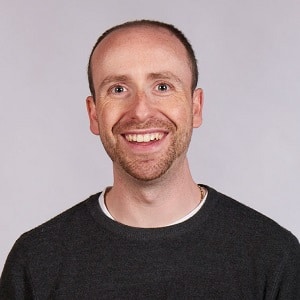 Dom is an award-winning writer who graduated from Bournemouth University with a 2:1 degree in Multi-Media Journalism in 2007.
As a long-time gamer having first picked up the NES controller in the late '80s, he has written for a range of publications including GamesTM, Nintendo Official Magazine, industry publication MCV as well as Riot Games and others. He worked as head of content for the British Esports Association up until February 2021, when he stepped back to work full-time on Esports News UK and as an esports consultant helping brands and businesses better understand the industry.