There's been an ongoing joke over the years that UK esports organisation Excel Esports shares its name with spreadsheet software Microsoft Excel.
The esports organisation sometimes gets tagged on Twitter by people wanting to mention the spreadsheet software, with people tagging @EXCEL instead of @msexcel. Some joke tweets are shared, memes are made, and nothing else happens further.
Until now.
Microsoft has announced it is sponsoring the 'Financial Modeling World Cup', a tournament featuring eight individuals representing different countries, including the UK.
Taking place on June 8th at 1pm BST, it's billed as a 'multiplayer battle' and will see the participants build financial models and 'use the most of Excel's capabilities to solve complex problems in no time'.
If, like us, you're thinking, 'what on Earth is happening?', you're not alone. The esports community reacted with a mix of humour, interest and bemusement. We were just as puzzled, and spent some time looking into the actual tournament to see how it all works.
Firstly, what is financial modeling? Investopedia describes financial modeling as follows: "The process of creating a summary of a company's expenses and earnings in the form of a spreadsheet that can be used to calculate the impact of a future event or decision. A financial model has many uses for company executives. Financial analysts most often use it to analyse and anticipate how a company's stock performance might be affected by future events or executive decisions."
In the Financial Modeling World Cup, participants will have 40 minutes to solve a case, prepared by the organising committee. They will have to solve a business case by creating a financial model before answering questions about it.
There are eight people taking part:
Andrew Ngai (UK)
Michael Jarman (Canada)
Stéphanie Annerose (USA)
Jason Webber (South Africa)
Gabriela Strój (Poland)
Anup Agarwal (India)
John Lim (Australia)
Jeff Heng Siang Tan (Malaysia)
The UK participant, Andrew Ngai, was the winner of the annual ModelOff World Championship in 2020, a global financial modeling competition in which more than 2,000 field practitioners and students from around the world took part.
Andrew Ngai is an associate director in Willis Towers Watson's insurance consulting and technology business.
Look, this is probably a marketing stunt from Microsoft for it uttering the words 'financial modeling as an e-sport', but at this point we don't really care – it gave us something different to write about!
Exciting? Not sure about that. Unexpected? Absolutely. We'll be rooting for Andrew and the UK come June 8th in what's looking like the most niche 'esport' since the Farming Simulator League.
Now leave us be, as we load up Microsoft Excel and practice our formula speedrunning in what surely be a riveting Sunday afternoon.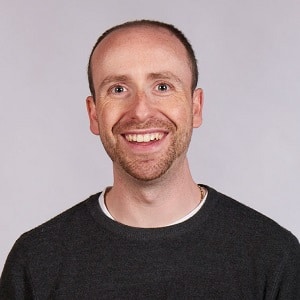 Dom is an award-winning writer who graduated from Bournemouth University with a 2:1 degree in Multi-Media Journalism in 2007.
As a long-time gamer having first picked up the NES controller in the late '80s, he has written for a range of publications including GamesTM, Nintendo Official Magazine, industry publication MCV as well as Riot Games and others. He worked as head of content for the British Esports Association up until February 2021, when he stepped back to work full-time on Esports News UK and as an esports consultant helping brands and businesses better understand the industry.