Last week, a public spat between British streamers Jeff Leach and NitroLukeDX turned ugly and saw both of them lose their Facebook Gaming partner status.
Jeff has previously claimed that NitroLukeDX was pocketing money from streams that should have gone to 'E-able' and 'Gaming for Autism' initiatives, part of a business known as Overworld Limited. But what is this business – and is it a charity, as Jeff thought? Esports News UK editor Dom Sacco takes a closer look.
First things first, let's make it clear: this article is not us taking sides with Overworld. We asked them questions about the business following the above stories and they answered them. They took the time to explain to us what they do and what their business models are, and we thought people in the community might like to know more about them in this transparent insight. So let's jump in.
What is Overworld?
Overworld is an esports company offering digital education courses, livestreaming and YouTube content, tournaments and parties.
Its Camberley facility is designed to engage with SEND (special educational needs and disabilities) individuals to help them understand the complexities of social interaction.
It delivers internships and apprenticeships to give people work experience, and is accredited by educational institutions AIM and ASDAN, who are educational partners (and don't receive payments from Overworld). The facility offers seven educational courses which are delivered in-house and blended with online learning, including a Level 3 esports industry and business knowledge qualification with AIM and written courses with ASDAN. AIM's is Overworld's only paid-for course as it's a regulated qualification equivalent to A-Levels; there's also a free online short course covering game level design.
Overworld has 15 employees including head of education and more. It features a classroom, VR autism sensory room, console gaming room, stream pods, PC gaming, a broadcast suite and podcast studio. There's also a focus on mental health, nutrition and management techniques.
Simon Bradley, Overworld chief operating officer, tells Esports News UK: "We are seeing 16 to 24 olds falling out of the standard educational system and I feel there's a lot Overworld can do here. A lot of individuals with autism fit into digital media, and by running apprenticeships and bringing them in on internships, we feel we can give a level of confidence progressing into a working environment.
"Building on our E-Able sports initiative, a competitive gaming league for SEND, offers total inclusion. We intend to place many more units opening a franchisable concept, retaining a philanthropic identity and giving back to the community. All special educational needs and disabilities game for free at Overworld, creating entrepreneurial budding Youtubers and streamers."
Mark Pickering, director of Overworld, adds: "Games are a chaotic collection of mysterious mannerisms, facial expressions, voice fluctuations, gestures and emotions, to be unravelled and meticulously understood. From learning to converse to overcoming fear of failure, or simply growing self-confidence, games have been an integral part of social development.
"Video games provide kids affected by autism with an opportunity for joint attention and shared interests with their peers. Parents report that kids affected by autism can become so focused on video gameplay that they refuse to do any other activity. Overworld plans to address and balance reward with expectation.
"Through trials and tribulations, Overworld has created an environment enhancing ability, whilst striving to be the best representation of ourselves. Together we can illuminate the whole earth.
"Imagine a multimedia community-driven destination all working in unison, an incubation unit enabling self-worth determined entrepreneurs to grow and flourish, linking community, building friendships and creating positive memories. That is Overworld."
Overworld is closed for usual 'pay and play' sessions at the moment due to the pandemic, but is open on an education level. It also acts as a media company, producing videos such as this, discussing alleged sexism in gaming.
What is NitroLukeDX's involvement?
Luke Pickering, aka NitroLukeDX, is a 26-year-old British streamer that has 1.07m subscribers on his YouTube Minecraft channel for kids, and 813,000 followers on Facebook, which he streams Call of Duty on.
He acts as an influencer connected to the Overworld and is listed as a director, as is his father Mark Pickering and mother Julie Pickering.
Luke, who has autism, started creating Minecraft videos at 13 years old to escape the bullying he received at school.
The Facebook Stars donation payments he receives from his streams go towards 'E-able' and 'Gaming for Autism', two initiatives that Overworld has to help kids get into esports. However, his streamer brand is separate to Overworld, as the content of Luke's streams is inappropriate to young children.
Some have questioned whether Luke is pocketing this money for himself, rather than giving it to Overworld's initiatives, as he promises his viewers on stream.
Overworld tell Esports News UK: "Luke is paid an annual wage, the same amount as other directors at Overworld. His donations go into Overworld. All directors and employees at Overworld Limited are basic rate tax payers confirming that there are no high earners in the organisation.
"Luke is no saint and sometimes goes over the top on his streams with inappropriate behaviour. I'm not going to defend that. But he has the support network, where he will change. Luke has therapy to implement management behaviour strategies and coping mechanisms. At times he needs to regroup and focus. But Luke is not a victim."
Nik Turner, head of education at Overworld, says: "Luke is a streamer and likes to play games, he has zero interest in money. There's a lot of things that happen at Overworld that Luke doesn't understand, because as long as it's good, he doesn't mind. So he says things on his streams sometimes that aren't quite right. For example, he might call what we offer qualifications. But they're certifications. He may have mistakenly said this a charity on a few occasions. But he loves gaming and uses his platform to help fund this."
Is Overworld a charity? How is it funded?
Overworld is a limited business, not a charity. It's a for-profit business that charges people to take courses, take part in tournaments and a weekly creators club, rent its facilities or book parties there. While it charges the general public for this, its courses are free for SEND individuals.
"We were going to be a charity, and Luke would have said on streams that the intention was to become a charity," Simon adds. "We applied to be a charity and we didn't pursue it because of the conversations we had with the Charities Commission. We made a collective decision that education was the route that was best suited to our mission.
"To avoid confusion and grey areas as a company, we decided to put the charity application to one side and instead create our E-able scheme, whereby we could direct Star donations to fund provision and delivery of all of the educational courses to special educational needs and disabilities.
"During half term and school holidays, we also run a variety of gaming events and activities for young people with special educational needs and disabilities. In October we had over 80 SEND youngsters through our doors over three days for a range of gaming challenges in our games arena. In addition to the winners of each session, all those who took part received prizes ranging from gaming headsets to T-shirts to key rings. This is all offered free of charge and forms part of our E-able scheme."
Overworld says it believes there were two occasions where it incorrectly made reference to E-able as a charity, which it says it 'addressed accordingly', and says Luke has shared videos on his streams to show what Overworld does.
NitroLukeDX added: "All Stars and donations go towards Gaming for Autism and disabled children so they can play esports and learn the ropes on how to be a streamer and Youtuber."
Luke also at times gives money to actual charities – he won the the Mina Mendes Warzone Invitational and donated the £1,000 he won to a children's hospice in Germany. Overworld is also involved in the Government's Kickstart scheme, so will receive some funds there.
As a private company, Overworld does not need to make its financial records public. The documents on Companies House show Overworld has filed its accounts, with assets and liabilities, but do not include full revenues and profits, or the amount of Luke's Facebook Stars donations.
In terms of Overworld's costs, these will go on its wages, facilities and bills. The company says Luke's streaming revenues 'don't cover what Overworld delivers'.
On inclusion and diversity
Overworld says it has a focus on fostering inclusion and diversity, positioning esports and gaming for all.
It plans on producing more podcasts in the future, including those addressing its GameOver4Sexism initiative.
"We have some really influential people joining our podcast," Simon states. "Streamer ZombiUnicorn is coming on to talk about gender, and we also have Stefy Bau, a former professional motocross and supercross racer. She will be leading and talking with Overworld, addressing GameOver4Sexism. This podcast is led by women and will go on the Overworld platform, because we're a media company that wants to bring girl gamers into the fray.
"Esports is the only sport where anyone can be included, it's inclusive. [Physical/traditional] sport in itself excludes.
"And I'd like to think we can address the issue of sexism in the industry. The voices of women will not be marginalised."
Nik Turner adds: "I write all the courses to get them accredited and my background is in education. I have a 13-year-old son who's severely autistic – non-verbal autistic – and there are very few things for him to do. And government cuts in funding has meant we struggle to get him out of the house. He spends a lot of his time watching cartoons.
"So what we do at Overworld is offering courses to people with special educational needs and disability (SEND), to promote inclusivity."
There's more info on the Overworld website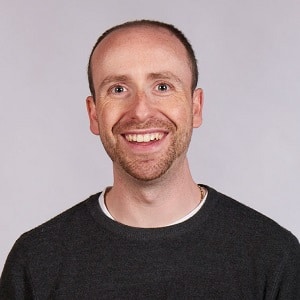 Dom is an award-winning writer who graduated from Bournemouth University with a 2:1 degree in Multi-Media Journalism in 2007.
As a long-time gamer having first picked up the NES controller in the late '80s, he has written for a range of publications including GamesTM, Nintendo Official Magazine, industry publication MCV as well as Riot Games and others. He worked as head of content for the British Esports Association up until February 2021, when he stepped back to work full-time on Esports News UK and as an esports consultant helping brands and businesses better understand the industry.