Scottish Teamfight Tactics (TFT) streamer and cosplayer Maizy Marzipan has told Esports News UK she is 'beyond hyped' to join the Twitch Partner Program.
She's also been invited to Riot's League Partner Program, the YouTube Partner Program and Twitch Rivals.
The streamer, from Glasgow, did her first stream back in 2012 when Twitch was still known as Justin.TV.
"I wrote for a gaming magazine (CalmDownTom) at the time and we did a huge 24-hour fundrasier in aid of a local children's hospital," Maizy Marzipan told Esports News UK. "But it wouldn't be until August 2017 that I would do my first stream [on my own channel]!
"My boyfriend RossBoomsocks is a YouTuber and streamer and I was always keen to give it a go – so I did! I streamed on and off casually from August 2017 until December 2020, when I decided I wanted to give it a proper go.
"Coming back from a two-year break, I was almost certain nobody would remember me, let alone care, but here we are three months later and I've been shown nothing but love and support from Ross and the community.
"In the three months since I decided to give this whole thing a go, we've managed to be invited to the Riot Games League Partner Programme, the YouTube Partner Programme, Twitch Rivals and now partnership on Twitch. It has been the wildest few months and I honestly don't feel like this is real life anymore.
"Being invited to be a Twitch Partner was mind blowing! I'm still kind of in shock that it's happened honestly. I am beyond hyped and can't wait to see where it leads to!"
Maizy Marzipan recently took part in a Twitch Rivals TFT tournament, where she was up against Challenger players.
"Twitch Rivals was insane – it was a Challenger tournament and your girl is Plat and I didn't come dead last! It wasn't a win, but I do feel like it was a dub honestly," she said.
"I am beyond hyped for the new TFT set to come out and I am going to make a solid effort at pushing ranked. Being in Twitch Rivals has ingnited something in me that makes me want to compete more and push hard to be the very best that I can.
"There aren't a huge amount of women in the TFT competitive scene – and certainly not many Scottish people – so I would like to showcase that we can compete!"
Maizy Marzipan's partner RossBoomsocks is one of the UK's most popular League of Legends content creators, with 778,000 subscribers on YouTube and 168,000 followers on Twitch.
RossBoomsocks spent $250 turning his child-like drawing of Urgot into an actual plushie and it might be the greatest thing ever
The pair also run Saikou Apparel, a Japanese-inspired fashion brand based out of Glasgow.
So, does Maizy Marzipan aim for world domination and plan to overtake Ross' follower numbers in the future?
She said: "Ross has started joking about this and is keen to change his profession on Facebook to "Full time yummy mummy!"
"I would love to keep this momentum going and grow my Twitch and YouTube to the point where that can be a reality :P"
"He is honestly so loving and supportive, and when I think about how amazing the last five years have been with him I tear up – go follow him for fun League of Legends content (see RossBoomsocks' YouTube, Twitch, Facebook and Twitter pages here).
"I also wanna thank our communities for getting me to where I am right now in such a short space of time. I wanna thank Lockean for coaching me and, last but not least, Riot Games community and influencer manager Riot Kaeyi (Twitch / Twitter) for pushing me forward, giving a small scrub like me a shot with the League Partner Program and putting my name forward for Twitch Rivals!
"I am very pogged and humbled by the last few months, long may it continue!"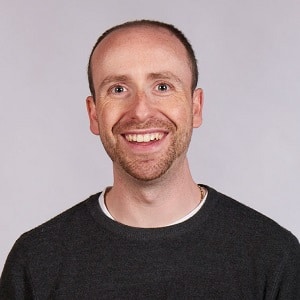 Dom is an award-winning writer who graduated from Bournemouth University with a 2:1 degree in Multi-Media Journalism in 2007.
As a long-time gamer having first picked up the NES controller in the late '80s, he has written for a range of publications including GamesTM, Nintendo Official Magazine, industry publication MCV as well as Riot Games and others. He worked as head of content for the British Esports Association up until February 2021, when he stepped back to work full-time on Esports News UK and as an esports consultant helping brands and businesses better understand the industry.