G2 Esports have brought on board veteran bot-laner Martin 'Rekkles' Larsson after he left their close rivals Fnatic.
This completes G2's League of Legends LEC team for 2021 after they recently announced the departure of fellow ADC Perkz to Cloud9.
G2 confirmed the heavily-rumoured signing of Rekkles in the announcement video below:
G2's LEC roster remains largely unchanged with Wunder, Jankos, Caps and Mikyx. In joining G2, Rekkles will now reunite with former Fnatic player Caps.
This move has been teased for a while now, with Bloop from Esportmaníacos first reporting Rekkles might have been looking to explore his options and finally saying Rekkles has signed with G2, before the announcement went live.
From this statement on G2's website, Rekkles made it very clear why he chose not to renew his contract at Fnatic, instead deciding to join G2 during this off-season.
"My goal has always been to prove myself as one of the most successful players in the game, and despite having 4 EU titles and a Worlds silver medal, I am not satisfied," Rekkles said.
"It is with this in mind that I have joined G2. They are a great organisation and a great brand. Winning Worlds is as much of an ultimate goal for them as it is for me. So, when they asked me to join, it was a no-brainer.
"I am incredibly excited for this opportunity and to see what we can achieve."
Once considered the face of London-based org Fnatic, Rekkles' departure truly marks the end of an era that saw him and Fnatic collect several accolades together. He has had several stints with Fnatic since late 2012.
With G2's dominance over the LEC for the past two years, this seems to have turned Rekkles' head.
"Rekkles will create his own path here and I know the G2ARMY will support him along the way. He promised he would win Worlds. And he will. With G2," said G2 owner Carlos 'ocelote' Rodríguez Santiago.
In terms of G2's outgoing ADC, Perkz, he has joined Cloud9 in a staggering buyout deal that is said to be close to $5m, as reported by Jacob Wolf.
It's an interesting move for Perkz, who once said he'd never move to NA!
Fnatic founder Sam Mathews thanked Rekkles for his time with the org.
Fnatic fans now await to see who will replace Rekkles, with former Origen bot-laner Upset the frontrunner, after former SK Gaming player Crownshot tweeted he won't be playing in LEC.
Rumours have also pointed to Fnatic signing YamatoCannon as their new Head Coach and Cloud 9 midlaner Nisqy to replace Nemesis.
It's no doubt G2 will be the favourites to continue their dominance of Europe, but whether they are able to fulfil their goal of finally winning Worlds and breaking the iron hold of the LCK and LPL, time will tell.
Rekkles can win Worlds – but will he?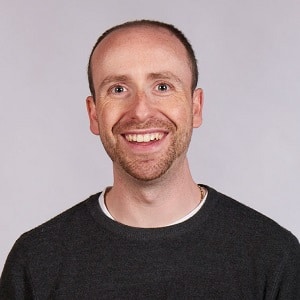 Comment by Esports News UK editor Dom Sacco
With the off-season now in full swing, it's another reminder that team rosters can change so much season to season.
After Fnatic's recent rollercoaster splits in the LEC and their disappointing Worlds quarter finals loss to Top Esports, which saw them throw away a 2-0 lead to lose 3-2, it was likely some kind of change would be made to their roster.
But Rekkles' departure, while I don't find that surprising, is huge. This is arguably the biggest move we'll see during off-season. Rekkles wasn't just a good ADC for Fnatic, he was their star player.
As a London-based organisation, I watch Fnatic closely. I look at how players react when one of their teammates is getting crushed by their opponent, or how they come back after a bad play.
For me, I felt at times Rekkles was at odds with the rest of the team. Not so much when they were winning, but when they were facing a difficult match. Whenever they looked a bit distraught or unorganised mid-game, Rekkles maintained composure.
He would at times carry them, or show a display of skill that put him in a slightly different league to his teammates. I'm not saying Fnatic are bad, by any means, I'm just saying I felt like Rekkles would think differently to his teammates and at times the togetherness wasn't at all there. He had this patience and consistency that they didn't. That is just my opinion and feeling of course.
So, I think this move to G2 will do wonders for both them and Rekkles. It will give him – and them – a newfound shot of confidence. Of optimism. Of hope.
Hope to finally lift that Worlds trophy. They have come so close before – reaching the final, the semi-final… This move could be what it takes to get them to the finish line.
But for every star player like Rekkles, there is a rookie that has the potential to become a star player. For while G2 have improved, so will others, and they will have to bear that in mind. A year is a long time in esports – who knows which players will be the stars of Worlds 2021?
Rekkles once told me in an interview that 'if you're willing to give 110%, you can do anything'.
"I've always had this competitive spirit coming from my youth with sports, I couldn't just play for fun," he told me.
He also spoke about being open-minded, thinking outside of the box and having patience, waiting for that right moment to strike in-game, as important aspects of reaching the top.
Rekkles has been patient for long enough – now he wants the top prize. He's good enough to claim it, but will he? Anything can happen in esports, in a season, in a single game, in a moment. So Rekkles and G2 will need to find a kind of consistency like never before if they're to finally win Worlds. I'm excited to see them try.
Megalodontus is a miraculous survivor from the mass extinction and somehow learnt how to use his stubby fins to operate complicated mechanical equipment and drink tea. Worryingly for cryptozoologists, he's been writing League of Legends articles too.
A self-taught writer who's had the privilege to work with good editors who aren't terrified of his pearly whites, Megalodontus is often seen writing either independently or for various websites such as this one. When not writing, he usually runs it down mid in real life and is fascinated with watching paint dry.