Image credit: Jak Howard/Esports Insider on Flickr
On Tuesday May 26th and Wednesday 27th this week, the good folk over at Esports Insider are hosting an online conference: the ESI Digital Summit.
Esports News UK editor Dom Sacco picks out 11 conference tracks from the agenda that caught his eye in particular (listed in chronological order), which you can expect to spark some interesting debate.
ESI & CSM exclusive announcement
May 26th, 3.35pm, track 1
Ooh, an announcement of an announcement. If ESI say you won't want to miss this one, then who are we to argue?
It will feature ESI MD and co-founder Sam Cooke, as well as CSM Sport and Entertainment's James Gallagher-Powell and Debs Scott-Bowden.
The new normal: what's next for esports venues post-quarantine?
May 26th, 4.05pm, track 2
There's no getting around it – coronavirus has affected esports in a huge way. And while events can take place online, it's really affected live events, LANs, ticketing and so on.
From arenas to gaming cafes and bars, these panelists will provide insight into their businesses and their plans to welcome customers to their venues. I look forward to hearing what they have to say.
Can geo-located esports teams mirror the success of their sporting counterparts?
May 26th, 5pm, track 2
The tagline of this panel – 'Ravens till I die?' – really caught my attention.
Activision Blizzard has been pushing its location-focused franchise leagues, like the Overwatch League and CoD League. But are their fans still global, or are they really pulling in those home crowds too?
I look forward to hearing what the following all-star panel have to say:
Herb May, Houston Outlaws director of corporate partnerships
Rod 'Slasher' Breslau, esports journalist and consultant
Chester King, British Esports and co-owner of London Royal Ravens
Johanna Faries, Call of Duty League commissioner
Moderator: Kirsty Endfield, Swipe Right PR founder and CEO
The return of online esports
May 26th, 5pm, track 1
Dilemma: this is on during the same time as the aforementioned panel. Well, open this one up on a second screen and record it, you need to see both!
This one will explore the rise of online tournaments during lockdown and the changes tournament organisers have seen.
Plus, it features some esports stalwarts in Heather Dower and James Dean, as well as Anders Blume and Cameron Reed.
Esports investments in 2020
May 26th, 5.45pm, track 1
An idea is nothing without some kind of investment. And in esports, not only have we seen a nice mix of investments over the years, but we've also seen some brands and organisations grossly overvalued.
Getting the balance right is key, and I look forward to hearing from experts that know a lot more about this area than myself.
This panel will look at the opportunity and challenges for investments this year, and features some impressive names including Michael Kogan from Canaccord Genuity, Spike Laurie from Hiro Capital, Dave Martin from Esports Global, Archie Stonehill from Makers Fund and Christian Christoefl from Deloitte Corporate Finance.
The future of tournaments post-COVID
May 27th, 2.45pm, track 2
Another panel looking at how the coronavirus has affected esports, this one will glance into the future and aim to predict what competitions will look like post-COVID 19.
Again, there are some big esports names including ESL UK's James Dean and Promod's Rob Black, as well as BLAST's Nicolas Estrup, NIP's Jonas Gundersen and ESIC's Ian Smith.
Content and creating a unique brand
May 27th, 4pm, track 2
Setting yourself apart from the crowd is vital in esports, especially as it's getting more competitive all the time, in all its fields, from teams to coaches, broadcasting, photography, journalism and so on.
This session will explore how to carve out a unique identity for yourself and cultivate an audience.
Again, some great names on board that I'm sure will impart some pearls of wisdom:
Moderator: Adam Fitch, Esports Insider editor
Jakub Lund Kristensen, Astralis founder and CCO
Christie St. Martin, IMC gaming director
Tricia Sugita, FlyQuest CEO
Esports as the game-changer for academic education
May 27th, 5.45pm, track 2
There was some hoo-ha on Twitter the past couple of days around esports degrees, and I implore anyone sceptical about this space to at least tune in to this and hear what Staffordshire University, Queen Mary's College and the NUEL have to say themselves.
Yes, there are a lot more esports degree students nowadays and, no, you don't need an esports degree to get a job in this industry, but for me it's not that black and white. These courses offer a lot of transferable skills and can help the students find the right area of esports to work in for them.
Sports meets esports #1, #2 and #3
May 27th, 5.15pm, 6pm and 6.45pm, track 1
This is such a huge area of focus at the moment, with pro footballers taking part in FIFA tournaments during lockdown, F1 race drivers getting involved with the Virtual Grand Prix Series and more.
There's so much that ESI has righfully broken this topic into separate panels: one on sim racing (5.15pm), one on FIFA (6pm) and one on esports and sports orgs teaming up (6.45pm).
I hope these conference panel picks have given you some food for thought. I know I for one will be looking forward to them.
You can sign up to the ESI Digital Summit and find out more information here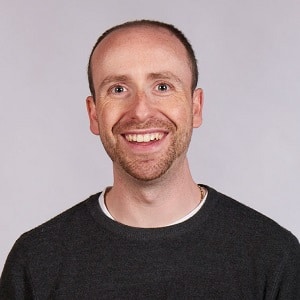 Dom is an award-winning writer who graduated from Bournemouth University with a 2:1 degree in Multi-Media Journalism in 2007.
As a long-time gamer having first picked up the NES controller in the late '80s, he has written for a range of publications including GamesTM, Nintendo Official Magazine, industry publication MCV as well as Riot Games and others. He worked as head of content for the British Esports Association up until February 2021, when he stepped back to work full-time on Esports News UK and as an esports consultant helping brands and businesses better understand the industry.