UPDATE (May 24th 2020):
UPDATE (May 4th 2020):
UPDATE (April 13th 2020):
There's been a ton of charity initiatives raising money for the fight against COVID-19 over the past month or so, plus the usual mix of event delays and changes.
Here are some of the headlines from the past few weeks:
March 31st 2020:
Here's some of the latest esports activities and news surrounding COVID-19. There have been tons of online tournaments and events organised – here's a selection:
UPDATE (March 25th 2020):
There's been a raft of developments over the past week involving esports and the Covid-19 outbreak.
Here's a roundup of 16 of the latest headlines:
UK Hunger Games announced!
Check out this announcement trailer by MnM Gaming's League of Legends manager Alex 'OfficerNaughty' Bowley:
More headlines:
There have also been lots of money-raising activities including:
UPDATE (March 18th 2020):
A research initiative has received the support of many PC gamers across the world.
Nvidia has teamed up with the PC Master Race community to support [email protected], a distributed computing project that simulates protein dynamics in a variety of diseases to help scientists better understand and fight against them.
[email protected] is now simulating the dynamics of COVID-19 proteins to hunt for new therapeutic opportunities.
Several people within UK esports are supporting this initiative, including students at the University of Roehampton, the NUEL and more.
Elsewhere, ESL UK has moved its upcoming Rainbow Six ESL Premiership live finals to an online-only event.
ESL said it was saddened and disappointed that the tournament for UK & Ireland teams will now be online-only, but said the health and wellbeing of teams, attendees, partners and staff is the first priority.
The Rainbow Six ESL Prem recently saw Team Secret drop out for reasons that have not been publicly revealed.
Flashpoint has also moved its CSGO tournament to online-only and delayed the matches that were due to take place today.
And after being postponed last week, the LEC is back this week, in an online-only form too.
In other news, EA is set to reimburse Apex Legends teams for the postponed Global Series Major One.
The Apex Legends Global Series Major One was due to take place between March 13th and 15th at Esports Stadium Arlington in the US but has been postponed. EA is reimbursing teams for travel expenses.
Elsewhere, the Wanyoo gaming cafe in London has reduced its opening hours.
UPDATE (March 16th 2020):
The Call of Duty London Royal Ravens' second event, planned to take place in London in June, has been cancelled due to Coronavirus (COVID-19), along with all other Call of Duty League events for 2020.
The news comes after the first London Royal Ravens homestead event took place at the CopperBox London in February,
A statement from League Owners Activision, said: "After careful review and working in close collaboration with our teams, we are shifting all currently scheduled 2020 Call of Duty live events to online-only competition, effective immediately."
As usual with cancelled esports events, tickets are being refunded. Season ticket holders will be contacted by See Tickets regarding refunds.
In addition, esports organisation FaZe Clan is leading a #FIGHT2FUND Call of Duty: Warzone pro-am tournament which was taking place this evening (Monday March 16th from 7pm GMT).
16 teams of three formed the tournament bracket, featuring a combination of gamers, streamers, athletes, music artists and celebrities, including artists like ​21 Savage​, ​Young Thug​ and more, as well as pro gamers including ​Bugha, ​the Fortnite World Cup champion.
The winning team will choose a local charity or organisation impacted by Coronavirus to receive the prize, which will include 100% of sponsored and stream-donated proceeds, plus initial donations made by ​FaZe Clan​, ​Softgiving ​and ​Activision​.
Elsewhere, the National Videogame Museum in Sheffield has made the decision to temporarily close with immediate effect in response to the COVID-19 outbreak.
"This is a proactive measure – there are no known cases of COVID-19 amongst any of our visitors or staff," read a statement.
Furthermore, the Epicenter Major 2020 tournament, which was scheduled to take place on May 2nd to 10th in Moscow, has been cancelled by Valve.
UPDATE (March 13th 2020):
Riot Games has now postponed the LEC in Berlin 'until further notice'. The company put the following update out on Twitter:
Elsewhere, the next Insomnia gaming festival in the UK has been cancelled.
And the ePremier League finals have been postponed.
Due to the ongoing situation regarding COVID-19, the Premier League has taken the decision to postpone the 2019/20 ePremier League finals, which were scheduled to take place on Friday March 27th and Saturday March 28th.
This decision is in line with EA Sports' announcement to suspend all their esports programmes.
UPDATE (March 12th 2020):
Riot Games has cancelled the live audience and on-site press attendance for the rest of the LEC 2020 Spring Split in Berlin, including the finals.
The UKLC finals in Sweden have also been affected.
UKLC operators DreamHack said in a statement: "Due to recent development in the Covid-19 outbreak, and to ensure the health and safety of both players and staff involved in the Nordic Championship & the UKLC, DreamHack has decided to play the entirety of the Nordic Championship & UKLC finals in an online setting rather than at the Monster Energy DreamHack Studios in Stockholm, Sweden."
More League of Legends esports events have been impacted, including the DACH Prime League, Spanish LVP Superliga, Esports Balkan League, French LFL, as well as leagues in Italy, Czech Republic/Slovakia and Portugal (thanks to @Megalodontus for the intel).
Other live esports events have been cancelled including the following:
UPDATE (March 11th 2020):
The London Spitfire homestand event in late March has now been cancelled.
Spitfire posted the following on their official Twitter:
Elsewhere, Jon Winkle, MD and founder of epic.LAN, put out a tweet saying that it's a scary time for him and other event organisers in the esports industry at the moment.
Original article (published March 6th):
Esports tournament organisers are cancelling more and more live events due to fears around the coronavirus.
As the outbreak continues to spread, events around the world are being cancelled or delayed, or held online, and the esports industry is no exception.
Over the past month or so, we've seen the likes of the Overwatch League cancel matches in China, PUBG Corp push back their Berlin event due to the virus, as well as the suspension of League of Legends Champions Korea.
The biggest story in esports around the coronavirus was arguably Intel Extreme Masters taking place behind closed doors in Katowice, Poland, with visitors unable to enter the Spodek Arena. This vlog by esports journalist Su Collins provides some good insight into the event and what it was like taking place without a live audience.
The Chinese League of Legends LPL also switched from a live studio format to online only. Last month, LPL English esports casters Munchables, Hysterics and others flew home from China due to coronavirus fears.
Some including Munchables have now flown back, but will be in quarantine for two weeks as the format switches to online.
Now, more events are being cancelled or delayed as organisers prioritise the safety of their staff, fans and guests.
TwitchCon Europe, which was due to take place in Amsterdam on May 2nd and 3rd, has been cancelled, as has the LEC League of Legends spring finals live event which was due to take place in April in Budapest.
The Rocket League World Championships have also been cancelled over conerns around the coronavirus. The coronavirus is also affecting wider games industry events.
"We have been monitoring coronavirus concerns and having weighed the potential health risks to our community, we've made the incredibly difficult decision to cancel TwitchCon Amsterdam," said Twitch in this statement.
"To say we're disappointed you won't be able to enjoy the show we've been building for you is a massive understatement. But the health and safety of our community, employees, and everyone else who has a part in making TwitchCon happen is, as always, our top priority.
"Our sympathies to all those affected around the world."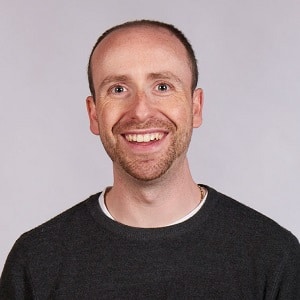 Dom is an award-winning writer who graduated from Bournemouth University with a 2:1 degree in Multi-Media Journalism in 2007.
As a long-time gamer having first picked up the NES controller in the late '80s, he has written for a range of publications including GamesTM, Nintendo Official Magazine, industry publication MCV as well as Riot Games and others. He worked as head of content for the British Esports Association up until February 2021, when he stepped back to work full-time on Esports News UK and as an esports consultant helping brands and businesses better understand the industry.