League of Legends developer Riot Games has revealed the name and other details of its upcoming shooter, Valorant, which was previously known as Project A.
Valorant is a tactical shooter that will launch in summer 2020 and is set in the near future. Like CSGO, it pits two teams of five players against each other to win round-based matches. Attackers will go up against defenders in a best-of-24-rounds gunfight.
Riot says it's a free-to-play game of 'precise skill, high stakes, lethal gameplay and clutch moments that rewards creative gameplay styles'.
In Valorant, players choose from a cast of 'hypernatural, battle-ready agents' from real-world cultures and locations, each bringing a set of unique abilities. These abilities are designed to create tactical opportunities for players to take the right shot.
The idea is to make the gameplay strategic, with players able to make different combinations to change the way they approach a situation.
The game has a lot of hype around it, with many gamers and people in esports commenting about it on social media.
It also looks like the Valorant subreddit will be operated by the League of Legends subreddit mods.
"Throughout Valorant's development, we wanted to uphold the fundamental values of a competitive tactical shooter: precise shooting, lethal gunplay and strategic execution," said the game's Executive Producer, Anna Donlon.
"By adding unique character abilities that complement the game's gunplay we believe we're expanding upon the traditional tac shooter experience and bringing something new to the genre – and we hope the launch of Valorant will be the start of a long-term relationship with tactical FPS fans from around the world."
Riot says the game will have dedicated 128-tick servers for players across the world, which upsamples all player movement to 128FPS (frames per second).
It will also have a custom-built netcode 'in pursuit of precise hit registration', anti-cheat prevention and detection, as well as 'server authoritative game architecture', which claims to make it impossible for players to use speed hacks or teleportation hacks.
Valorant uses League of Legends anti-tamper system in addition to a new anti-cheat platform, Vanguard. This is a Riot Games' owned and developed cheat detection tool that allows for 'consistently evolving detection methods and the ability to instantly ban cheaters.
Riot says that any game with a cheater detected will be ended immediately and forgiven for all other players. There's also an in-engine wallhack-resistant 'fog of war' that omits player locations until just before line-of-sight contact.
The game also promises to have a less than 35ms ping for at least 70% of players globally. This is to prevent 'peeker's advantage', where due to poor or low-quality network and server issues, an attacking player can sometimes see and shoot a defending player before the defending player can react.
Valorant PC specs
Recommended Specs – 60 frames per second:
■ CPU: Intel i3-4150
■ GPU: Geforce GT 730
High-end Specs – 144+ frames per second:
■ CPU: Intel Core i5-4460 3.2GHz
■ GPU: GTX 1050 Ti
Minimum Spec – 30 frames per second:
■ CPU: Intel i3-370M
■ GPU: Intel HD 3000
PC hardware recommendations:

■ Windows 7/8/10 64-bit
■ 4GB RAM
■ 1GB of VRAM
There's more info over on the game's website at www.playvalorant.com.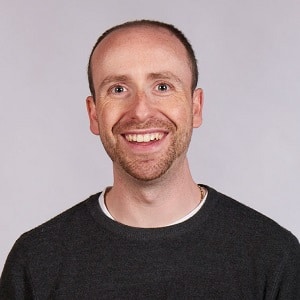 Dom is an award-winning writer who graduated from Bournemouth University with a 2:1 degree in Multi-Media Journalism in 2007.
As a long-time gamer having first picked up the NES controller in the late '80s, he has written for a range of publications including GamesTM, Nintendo Official Magazine, industry publication MCV as well as Riot Games and others. He worked as head of content for the British Esports Association up until February 2021, when he stepped back to work full-time on Esports News UK and as an esports consultant helping brands and businesses better understand the industry.