UK-based esports organisation and World of Warcraft team Method recently announced the launch of a continuous, 24 hours per day, all-year-round Twitch broadcast. It's a bold and risky move but if successful could set a new benchmark for orgs, says Esports News UK editor Dom Sacco
Okay, I'm going to show my age a little here, just bear with me.
When I was a young lad, Gamesmaster was still a thing on TV.
It was my only portal to the world of video games on the small screen (and gave us classic moments like this). Over the years we had some other gaming shows come and go, but for me nothing that matched the '90s magic of Gamesmaster's challenges, golden joysticks and entertainment.
In the era after Gamesmaster was discontinued, but before internet video rose to popularity, there was a serious lack of video games representation and coverage on TV.
I dreamed a decent show would take Gamesmaster's place, but my wish was never granted at the time.
So to write now, a few decades on, that there will essentially be a 24-hour World of Warcraft channel, based on one of my favourite games of all time and one of the top competitive teams out there, makes this ageing thirty-something gamer a little giddy with excitement.
Sure, Ginx was launched as a 24-hour esports TV channel on Sky back in 2016, but it's fair to say it has not reached the expectations some had for it. It launched as a new brand from scratch, whereas Method launches its 24/7 stream channel off the back of some impressive race to world first stream numbers. Method also obviously have a huge following and solid reputation built up over the years.
Method will use their Twitch channel to broadcast tournaments (including 'Method Mayhem' 5v5 WoW Arena ones with a $10,000 prize pool), shows, podcasts and guest streams, no doubt tapping into their extensive raiding teams, guest casters, influencers and more.
This announcement is a bold, ambitious move that, if done right, could pave the way for other esports organisations to follow suit and offer similar streams. We could, in the future, see the likes of Faze, Fnatic, G2 and more go down a similar route, opting for more regular streams rather than social and YouTube-focused content.
"I'm not saying it's going to be plain sailing for the raid team and esports organisation. Running a 24-hour stream channel is going to be a significant challenge."
Coming up with new, different, original content to keep viewers happy, keeping the quality and interest consistently high, avoiding technical errors, sticking to a schedule – all of that is not going to be easy.
To help, Method have enlisted the services of Darren 'Bookmark' Price and Jeremy 'Andallyn' Quayle as broadcast producers. As co-owners of Resurgent Esports Broadcasting, an organization well known for hosting and broadcasting World of Warcraft tournaments, they have the experience for the task.
Sascha Steffens, founder & co-CEO at Method, raises a good point in Method's announcement.
"Why are esports teams not livestreaming on Twitch?" Sascha said.
"I have been asking myself this question countless times in the past. The explosion of esports' popularity globally has inarguably been tied to the success of livestream platforms such as Twitch. Yet, esports teams have solely relied on players, tournament organizers and game developers/publishers to create livestream content."
Could Method's move cause a shift in the status quo for esports streams, away from players and over to brands? It's hard to say.
For me there will always be massive demand for watching the likes of Faker and Rekkles play top-tier League of Legends, but I think there is a space for brands too. The content consumption is different. I might tune in to watch Rekkles if he's on for an hour or so, but he won't be online 24/7.
Having a brand that's always there, always on, will be reassuring for many I'm sure, but it will also raise standards and expectancy amongst esports fans as well.
In an age where some say gamers are entitled, for me it's about striving for quality and consistency and meeting the demands of a digitally switched-on audience.
Method have certainly raised the bar – now let's see if they can keep it from falling. There's no real reason why they can't, but it's not going to be an easy ride.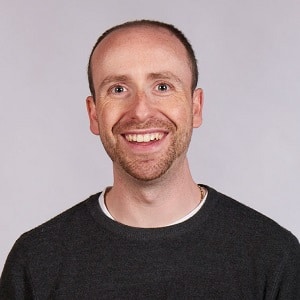 Dom is an award-winning writer who graduated from Bournemouth University with a 2:1 degree in Multi-Media Journalism in 2007.
As a long-time gamer having first picked up the NES controller in the late '80s, he has written for a range of publications including GamesTM, Nintendo Official Magazine, industry publication MCV as well as Riot Games and others. He worked as head of content for the British Esports Association up until February 2021, when he stepped back to work full-time on Esports News UK and as an esports consultant helping brands and businesses better understand the industry.