UPDATE (September 20th): Blizzard has announced that a suspect has been arrested over this incident.
It said in a forum post: "Immediately after the Distributed Denial of Service attacks against our game service began, the Blizzard Security Team worked around the clock with local and international law enforcement agencies to track down the source of the DDoS.
"It is our understanding that, within a few days, authorities were able to successfully identify and arrest a suspect."
Original article (published September 8th): Social media platform Twitter has shut down the account of someone claiming to have taken the World of Warcraft (WoW) servers offline this weekend.
Players were unable to login to both standard WoW and WoW Classic for parts of yesterday (Saturday September 7th) following a Distributed Denial of Service (DDoS) attack.
As well as WoW, it seems that Overwatch was also affected by the attack, with some users being booted from games and finding themselves unable to log back in. It looks like both EU and the US was affected.
We are currently monitoring a DDOS attack against network providers which is affecting latency/connections to our games. #BlizzCS— Blizzard CS EU (@BlizzardCSEU_EN) September 7, 2019
We continue to actively monitor an ongoing DDOS attack against network providers, affecting latency/connections to our games. #BlizzCS— Blizzard CS – The Americas (@BlizzardCS) September 7, 2019
Yesterday evening, WoW developer Blizzard Entertainment reported that the attack was over, though some users have reported downtime after this.
The DDOS attacks against network providers that we were monitoring have ended. If you continue unable to log in try https://t.co/1zrBSTPEK1— Blizzard CS EU (@BlizzardCSEU_EN) September 8, 2019
Blizzard added in a statement: "Today, Saturday, September 7, the World of Warcraft service has been negatively impacted by an ongoing distributed denial of service (DDoS) attack. For several hours today, we've repeatedly seen WoW realms targeted and taken offline by the attacker(s).
"It is our top priority to resolve any issues that prevent players from being able to smoothly play World of Warcraft. However, it is the nature of DDoS attacks that players may experience the game becoming unavailable. If you are disconnected or have issues logging in, please be patient and wait a few minutes before trying again.
"We will continue to work to address the situation. Thank you for your patience and understanding."
A Twitter user or group going by the name of @UKDrillas took responsibility for the attack. This account has since been suspended by Twitter.
UKDrillas also attacked Wikipedia before turning their attention to Blizzard and World of Warcraft, as reported by Haaretz.com.
A DDoS attack is an attempt to flood a network with a string of requests in a short space of time, in an attempt to overload systems and bring down a website or other online service.
The community of course responded negatively towards the attacker, with some believing to track down the attacker's Facebook page and other details.
A new skids band is in town. @UKDrillas claimed they are behind the DDOS attack of Wikipedia.

You'll never learn… Bragging on Twitter (or elsewhere) is the best way to get caught. I hope you run fast. pic.twitter.com/f97aj6ttwZ— Elliot Alderson (@fs0c131y) September 6, 2019
@BlizzardCS If you are wondering who is DDOSing you it is UKDrillas and he is about to hit every US PVP server instead of just the streamer server pic.twitter.com/JMvoOlfcjr— Helios575 (@Helios575) September 7, 2019
UKDrillas Opsec Guide:
– Be from UK
– Name yourself after UK music genre
– Set Avatar to picture of small time UK music group
– Link your UK Facebook to your hacker alias
– Say "Soda" every time someone points out you're clearly from the UK, because only Americans say that. pic.twitter.com/f7fG6eI8OU— MalwareTech (@MalwareTechBlog) September 7, 2019
Cant wait to see @UKdrillas get jail time for stopping everyone from playing #WoWClassic on a Saturday!— Cyberchiv (@Cyberchiv1) September 7, 2019
Congrats you got what you wanted, now go away to your jail cell. pic.twitter.com/nZR9LuxPtu

— Kenneth Clark (@Gortook) September 7, 2019
Some attackers caught hitting World of Warcraft with DDoS attacks in the past have been sentenced to prison.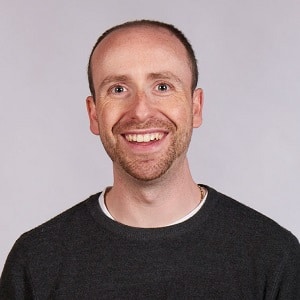 Dom is an award-winning writer who graduated from Bournemouth University with a 2:1 degree in Multi-Media Journalism in 2007.
As a long-time gamer having first picked up the NES controller in the late '80s, he has written for a range of publications including GamesTM, Nintendo Official Magazine, industry publication MCV as well as Riot Games and others. He worked as head of content for the British Esports Association up until February 2021, when he stepped back to work full-time on Esports News UK and as an esports consultant helping brands and businesses better understand the industry.