We're back once again bringing you some of the stand-out UK esports and League of Legends memes over the past few months.
Did we miss any other good ones? DM us!

Tales from another time
UK esports veterans head to the music studio? We'd listen to it.
Time to make this a reality boys. @PaulChaloner @Thooorin pic.twitter.com/EEtmbFy3lo

— Richard Lewis (@RLewisReports) August 29, 2019
Riot's strict testing operations
LoLPros' co-founder and former League manager Crane had a tweet that absolutely banged back in July:
Riot's Bug Testing department testing the latest patch before release pic.twitter.com/LaxQ6Fqj0c

— Crane (@CraneLoL) July 17, 2019
LoL Avengers Assemble
Esports News UK's very own Megalodontus came up with this one following Phelan's impressive run of form (and before they were knocked out by Excel):
For tonight's #UKLC gauntlet match, I've prepared a special meme ?

Thanos aka @PhelanGaming are on a rampage. With their momentum at an all time high and 4 straight wins (Infinity Stones), in how many scenarios do Excel win? Get hyped and find out soon! pic.twitter.com/VgJDgx8NFK
— Megalodontus (@Megalodontus) August 22, 2019
And LVP's DocDa came up with another Avengers-themed meme:
Walking into the @LVPukLoL office like…#UKLC pic.twitter.com/sVlgKA5vTM

— Harry 'DocDa' Evans (@docdacasts) July 17, 2019
Beeley the beautiful 
Enclave's meme master Beeley looked to be in form over the summer. Introducing Bahri – a bastardized hybrid of the popular League champion Ahri and Beeley himself. No other words necessary.
Ladies and gentlemen, meet Bahri!@BeeleyLoL

Designed by @CloudyWolfAcc
⚡️#BoltingToAction pic.twitter.com/wUsbwIOaZD
— Enclave Gaming (@EnclaveGamingUK) August 1, 2019
Hey @FNATIC, how are you going to focus later when you know you're playing against a pengting like this?! pic.twitter.com/0dTxumAWKd

— Beeley (@BeeleyLoL) August 7, 2019
Desperate times call for desperate measures
Here's one from Phelan player Shiklin. Even when they dropped Xizzel as starting top, Shiklin (as the sub) was still not put in and was instead replaced by a new signing, so he made this meme to mark the occasion. This was made just before the tiebreaker with Nvision, when Beartree was unable to play as he was on holiday.
— Shiklin (@_Shiklin_) August 16, 2019
Wholesome Area 51 memes
Enclave produced a UKLC-themed meme in the style of all those 'storming Area 51' memes from earlier in the summer:
Storm the #UKLC Tower, @FNATIC can't stop all of us!

Catch all the naruto running action tonight at 6pm!
⚡️ #BoltingToAction pic.twitter.com/wlFoapq83H
— Enclave Gaming (@EnclaveGamingUK) July 17, 2019
And the esports society at the University of Hertfordshire also got on board with some alien Area 51 antics:
It's happenin' bois! Who's up for it? ??? pic.twitter.com/fCC8zFh3YG

— Herts SU Esports Society (@hertsgg) July 16, 2019
Keeping Ego's ego in check
Bulldog Esports' top-laner Egospeed suffered a nasty funny burn at Insomnia the other week, courtesy of caster Aux.
Bulldog ended up losing the Insomnia LoL BYOC final to Nox.
Apply cold water to burned area ??@AuxCasts @Eg0speed ? pic.twitter.com/QkjTaB5ThR

— Dominic Sacco (@Dom_Sacco) August 26, 2019
"Look left" pic.twitter.com/5PS80uZa1V

— EgoSpeed #I65 (@Eg0speed) August 26, 2019
Phelan when they decide to start playing
Phelan might not have been the best in the regular UKLC split, but when it came to the gauntlet, they were a team transformed.
Morning meme pic.twitter.com/EsuzktXbJk

— Adam "Moo" Mura (@PHL_Moo) August 22, 2019
Fnatic vs Excel in a nutshell
The @LVPukLoL Summer Season in a nutshell #UKLC #LoL pic.twitter.com/F9Ex6NcsCY

— Little Big Buddha (@Madscot_) August 8, 2019
Phill's amazing technicolour dreamcoat
No words needed.
Was worried this was going to look like trash on stream, but, I think it looked pretty good? pic.twitter.com/REHVmjMAfD

— BiggHungryPhill (@BiggHungryPhill) August 24, 2019
Duck meets Duck
Forget boy meets girl. UK CSGO content creator Duck meet himself on Tinder the other evening – and made the mistake of sharing it with the world.
Maybe Tinder's trying to teach Duck a lesson about loving himself? Who knows.
…so I've somehow managed to match myself on Tinder

what pic.twitter.com/i6fso0NHEU
— Michael Moriarty (@DuckMoriarty) August 19, 2019
LS reads Esports News UK?
LS used an image based on the drumming film Whiplash to advertise his stream the other week, and it was eerily reminiscent of an image Esports News UK used to cover that time when UK League support player Prosfair bought some coaching from LS…
stream is going live soon, op.ggs/coachings (LoL) https://t.co/SG02vpxRIz pic.twitter.com/OasHDPIv1q

— Nick De Cesare (@LSXYZ9) July 22, 2019
ENUK's picture for comparison:

Dignitas HotS helps with homework
Can I copy your homework meme – DIG Heroes edition

CC @ZarmonyMM @Wubbyz pic.twitter.com/6IwOsysy7l
— Marek Walkowiak (@dignitasMepH) July 10, 2019
Blursed caption competition
Last but not least, Method ran a caption competition for the following image, and some of the responses gave us a giggle.
— darrie ? Vegas #CRWF (@MethodDarrie) July 17, 2019

That's yer lot this month, we'll be back with more memes in September. Thanks for reading!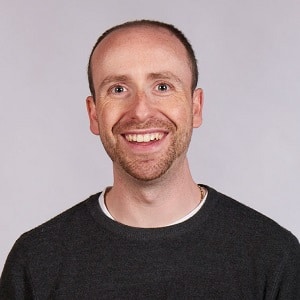 Dom is an award-winning writer who graduated from Bournemouth University with a 2:1 degree in Multi-Media Journalism in 2007.
As a long-time gamer having first picked up the NES controller in the late '80s, he has written for a range of publications including GamesTM, Nintendo Official Magazine, industry publication MCV as well as Riot Games and others. He worked as head of content for the British Esports Association up until February 2021, when he stepped back to work full-time on Esports News UK and as an esports consultant helping brands and businesses better understand the industry.