British streamer Ali 'Gross Gore' Larsen has defended streaming platform Twitch following Ninja's move to rival platform Mixer.
Ali said in a passionate rant on Twitter (we've edited the quotes slightly so it has less swearing and is easier to read): "All those out there that complain about Twitch and how they run their company, if you don't like it, piss off.
"I'm the only streamer here that knows what it's like to go without Twitch. It's hard. The agony, pain and desperation I had to go through…
"Twitch has made a healthy lifestyle for [streamers] out there and you're gonna sit there and slag them off? Cos what? Cos they won't ban someone who threw their cat behind her? You do know cats land on their feet every time right?
"It's not like the cat's been thrown from a building, it's 5ft. Did she cut the cat into pieces? No. Did she beat the cat? No. Stop complaining.
"And all you out there thinking you're gonna survive without Twitch, go on then. Get the fuck off Twitch if you don't like Twitch."
In recent regards to everyone hating on @Twitch pic.twitter.com/O0nn1eOws7

— Gross Gore (@GrossieGore) August 15, 2019
Gross Gore was referencing Aliniti, a streamer who came under fire after throwing her cat from her keyboard over her head, mid-stream.
He was also speaking about the time he got banned from Twitch some three years ago for making accusations against former caster Krepo, saying that Krepo slept with someone who was underage. Gross Gore was later unbanned by Twitch.
YouTuber and streamer personality Keemstar responded to Gross Gore's video, tweeting the below and saying: "What is he on about? I survived 10 years without Twitch?"
It's actually worse. @GrossieGore was WRONGFULLY banned. Gross gore was banned on twitch for exposing a Pedo & was proven to be right & twitch still banned him. So the fact he's defending them now shows how pathetic GG has become. No backbone no heart. pic.twitter.com/wAsyw1ztL2

— KEEM ? (@KEEMSTAR) August 15, 2019
The news comes after Gross Gore called out huge streamer Ninja, who rose to fame on Twitch but recently jumped switch to Microsoft's Mixer streaming platform.
Gross Gore addressed Ninja in the below video tweet, which has been viewed 1.5m times: "You sellout. You're already a multi-millionaire, when is enough enough?
"You've just left a company that helped you and built your name, and now you're going to leave, for what – more money? For a no-name website? Don't ever bite the hand that fed you. It's disrespectful and wrong. It's shameful."
My opinion on @Ninja leaving @Twitch

Shame. pic.twitter.com/fMExssAwRC
— Gross Gore (@GrossieGore) August 1, 2019
He also responded to another League streamer, TF Blade:
Bruv if you talking to me, ill come to NA and sweep your fucking rank 1 rank off you mate. Just @ me next time.

— Gross Gore (@GrossieGore) August 1, 2019
Hide our ads and become a premium reader to support ENUK today from just £1 per month!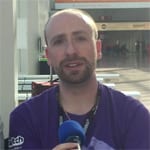 Dom is an award-winning writer who graduated from Bournemouth University with a 2:1 degree in Multi-Media Journalism in 2007.
A keen League of Legends and World of Warcraft player, he has written for a range of publications including GamesTM, Nintendo Official Magazine, industry publication MCV as well as Riot Games and others. He works as full-time content director for the British Esports Association and runs ENUK in his spare time.