Article contains affiliate links
London Spitfire has revealed it will be bringing Overwatch League matches home to London as part of the new home and away format.
These homestand series will look and operate in a similar capacity to the Dallas and Atlanta homestands that took place earlier this season and the upcoming LA Valiant event in August.
The 2020 regular season is set to run from February through to August with teams competing in 28 matches each, the same as in 2019.
The 2020 Overwatch League season will see Spitfire return to London more permanently, having previously toured the country following their victory at the Grand Finals of the 2018 Overwatch League, including the Gilded Gala fan event hosted in London.
London Spitfire will host events in the 2020 season live in London as part of the new homestand series. In the third year of the Overwatch League, fans can look forward to regular season games played in 19 cities around the world in 2020, in countries including the UK, US, Canada, China, South Korea and France.
"The UK has been the home to our incredibly passionate fans, and we're looking forward to providing exciting experiences for everyone. We're thrilled to be bringing the reigning champions home."
Dan Fiden, London Spitfire
2020 will see London's fan favourite team line-up from last year return in a new format.
The new structure is developed by the Overwatch League to suit the homestand series model, as teams are grouped into four regional divisions of five teams. Each dvision will be part of either the Pacific or Atlantic Conference, with London making up part of the Northern Division of the Atlantic Conference alongside Boston, New York, Paris and Toronto.
Overwatch has become one of the most popular esports in recent years, with fans also able to bet on matches via third-party betting operators. To find out more about esports betting and the best esports betting websites, click that affiliate link.
Back to the Overwatch League, while it will continue to operate the broadcast production of all teams for the 2020 Season, Spitfire will take on the responsibility of hosting Overwatch League matches in London. This will include selecting and operating the venue, ensuring fans have the opportunity to meet their favourite players and cheer on the team live from London for the first time.
"The UK has been the home to our incredibly passionate fans, and we're looking forward to providing exciting experiences for everyone," said Dan Fiden, President of London Spitfire. "We're thrilled to be bringing the reigning champions home."
Blizzard is making other changes to the Overwatch League, including a new composition lock which will force teams to pick two DPS characters, two tanks and two healers. If a player changes role mid-match, they will have to physically change seats.
The multi-million franchise Overwatch League leaked an enforced composition lock coming into force in Stage 4.

Not only are they still managing to leak their own announcements through their website, but players will now have to change seats when they change roles.
Hilarious pic.twitter.com/6vqVLKqS4m
— Ollie Ring (@olliering) July 18, 2019
London has seen a lot of esports activity over the past few years. We've had the 2018 FACEIT London CSGO Major, ESC finals, FIFA eWorld Cup finals, PES finals and CWL London to name a few. Twickenham Stadium is now home to Excel Esports and will be hosting the UKLC finals later this year.
Article contains affiliate links
Hide our ads and become a premium reader to support ENUK today from just £1 per month!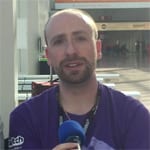 Dom is an award-winning writer who graduated from Bournemouth University with a 2:1 degree in Multi-Media Journalism in 2007.
A keen League of Legends and World of Warcraft player, he has written for a range of publications including GamesTM, Nintendo Official Magazine, industry publication MCV as well as Riot Games and others. He works as full-time content director for the British Esports Association and runs ENUK in his spare time.