UK esports organisation Excel Esports have today shown off their new headquarters and training facilities to the industry.
Located at Twickenham Stadium, the home of England Rugby, the facility boasts a lounge area, hot desk space, media/green screen room, practice rooms and more spaces for streaming and other activities.
They also have access to the on-site Virgin gym and Marriott hotel and are renting four houses in a nearby gated community for players and staff.
Excel first announced back in January that Twickenham Stadium will be their new home – now they've opened doors and revealed it for the first time.


Above: ENUK interviews Excel MD Kieran Holmes-Darby and Riot UK's head of esports Mo Fadl about the new facility

So what exactly is on offer and how will it benefit their League of Legends team in the LEC and UKLC, considering that League of Legends is their sole game right now?
Joel Holmes-Darby, director of esports at Excel Esports, gave us a tour and showed us around…
From the rugby statue outside the stadium to the corridors and spacious rooms inside, Excel are clearly part of a top-class facility at Twickenham Stadium.

"Stepping from this room into the main facility brings you further down the rabbit hole into an esports wonderland."

Excel's offices are nicely signposted with their recently rebranded blue and white logo, and stepping into the area is exciting to say the least.
Visitors are first greeted with a large 'welcome to Excel HQ' banner on the left (pictured, top), featuring players from their League of Legends team. Then, stepping from this room into the main facility brings you further down the rabbit hole into an esports wonderland.
The main part of the facility is essentially one large open-plan area that has other rooms linking off of it. The idea is to create a day-to-day office that's separate from the player houses.
There's a lounge area to the right where people can chill out and use space for hot-desking, and to the left there's a counter with food and drink available.


There's also a large kitchen out the back (with a dishwasher that completes a run in seven minutes!) and everything from external caterers to performance staff, and the aforementioned gym facilities.
Joel says: "Nutrition and exercise is important, we encourage all staff to be physically active.
"Being at Twickenham has given us access to a lot of high level expertise we wouldn't have had elsewhere. Strength and conditioning, pshyiotherapy experts etc."
Straight on, there is a multi-use space which can be used for training, talks, presentations and mini-conferences. Today, it is being used by the Excel team to talk to press and members of the industry.
At the far end of the room, there's a row of desks for the media/production team. There's also a VoD review area here, with a whiteboard and flipchart for coaches to go through matches with the players and work on strategies.


Excel MD Kieran Holmes-Darby says the opening of the facility is a 'proud' day for the org, and the content and production team is a particularly important part of the business.
"Alex is doing a unique piece of content every day," he says. "If we do that we're the only team doing that right now.
"We're a media and entertainment brand, so having a great media team makes it easier for us to deliver on our brand partnerships. We now have a space we can activate brand partners physically. Logos can be put up here to be caught in the variety of content we produce."
Dotted around the place are framed pictures of various champions in League of Legends, from Malphite to Zoe and more, plus little figures and plushies which remind us of Riot's offices.
In terms of the other rooms linking from the central open-plan space, there are two practice rooms with five systems each, but lack keyboard and mice – for a reason.
Joel explains: "The desk height and width is the same as the LEC stage. We wanted to mimick that stage experience, that's why there are no peripherals here. This space is for team practice only – there won't be streams or so on here."


There are motivational quotes in these rooms to inspire the players during training.
As well as this, there is a media room featuring lighting and a green screen for interviews and other in-house video content.


Finally, there is a player solo room with ten systems which is for streaming, content and everything else. It's a flexible space that's not as 'try-hard' as the practice rooms.
Kieran explains: "The 10-person solo player room is where we see [third-party/guest] events taking places.
"The dividers to keep people playing solo can be taken out, so that people can play 5v5. That's perfect for those sort of activations.


"We'd love to invite some of the streamers from the UK to come and stream from the facility if it benefits them, but if not just to get them to look at the space and we'd love to entertain them here."
Systems in Excel's facility are currently a mix of Omen and Chillblast PCs, but there are no official partnerships in place just yet.
Joel says: "Players will notice the most minuscule of issues you can possibly imagine. Ping, small frame rate drops etc. You want to make sure you have the necessary hardware, and it's not just used for playing LoL, it's used for streaming, producing media and so on. So it's satisfying the needs of the organisation, not just the players."


Above: Excel's official announcement video

While players have schedules, work time is flexible at the facility. Kieran says staff sometimes play League of Legends and lunch, or have the option to work more on the weekend then take days off in the week.
On UK talent and possibly adding more to the esports team, Kieran says: "Our approach is to develop as much UK talent as possible. It has to be there for us to develop it. We hope to inspire the next generation of talent – we'd love to bring along as many UK players along as possible, but right now the UK talent pool is small."
Outside of Excel's office and training area, there are other facilities at Twickenham Stadium they – and others in esports – have access to.
For example, there's a live room which has a capacity of 300 that can be brought up to around 450 with additional seating and the stage is able to be brought forward. This is where the FaceIT CSGO Minors took place last year and it's hoped that other esports events can be held here in the future.


Debbie Neilson, business development manager at Rugby Football Union/Twickenham Stadium, says: "The community side of esports is one of the most attractive for us. We'd love to see it grow.
"Kieran and Joel and Dave [Harris, Guinevere Capital MD and investor in Excel] have been great at that education piece. Everything they stand for is basically what we stand for. It's one of the most unique and exciting projects we've worked on."
Joel adds: "Debbie and I have a shared goal to fill Twickenham Stadium in the next five years."

"Being at Twickenham has given us access to a lot of high level expertise we wouldn't have had elsewhere."
Joel Holmes-Darby, Excel Esports

Kieran comments: "If we can bring new events to Twickenham Stadium that are Excel events, we'd love to do that and have this as our home stadium. We can hosts many events at this stadium. We'll have Owen Farrell in there playing League in no time!"
Excel also spoke about the crossover between sports and esports, and how they're using sports software to track performance speeds of the players. This software was previously used by England Rugby and now is making the move to esports.
Pre-season for the LEC summer split gets underway soon, and the team say performance staff will be working hard in the weeks leading up to the season's start.
You can check out our image gallery from the day here: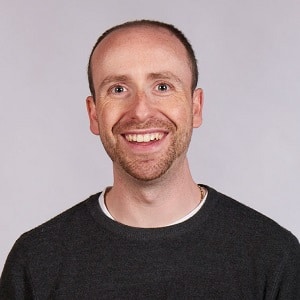 Dom is an award-winning writer who graduated from Bournemouth University with a 2:1 degree in Multi-Media Journalism in 2007.
As a long-time gamer having first picked up the NES controller in the late '80s, he has written for a range of publications including GamesTM, Nintendo Official Magazine, industry publication MCV as well as Riot Games and others. He worked as head of content for the British Esports Association up until February 2021, when he stepped back to work full-time on Esports News UK and as an esports consultant helping brands and businesses better understand the industry.