In part two of our interview with British host and esports personality Paul 'Redeye' Chaloner, we asked him about his views on the current state of esports, both globally and within the UK.
Paul provided such a detailed answer we've transcribed his comments into an entire opinion piece. Below, he talks about how things have changed over the past five years, the rise of British pro players and the Government starting to take notice.
"Globally, I think we're generally in a good space. Esports has continued to grow, we've seen incredible investment over the last few years from a wide variety of investors from generic VCs to individuals and sports teams.
A lot of money has come in by that and a lot of money is coming via franchising and there's pluses and minuses to that course, but I think generally speaking we're more mainstream than we've ever been. I don't think we're necessarily fully mainstream, but we're more mainstream than we've ever been.
I think the fact that other industries are now talking about us in a mostly positive way is also a good sign. I'm not a big fan of the Olympics for instance getting involved with esports, but it's a good sign that they're looking at us, going: 'Oh, hold on. That's that's where all of our young people are. We've got this Olympics and we thought it was really cool. But there's no one under 30 watching. Why? Oh, they're all over there watching that esports. Well, maybe we ought to integrate these guys.'

"Over the next three to five years in the UK, we need to be more organised and we need to be speaking with one voice, rather than me doing stuff and you doing stuff and ESL doing stuff, and British Esports and Ukie doing stuff."

So from that point of view, I think it's a very positive move. I don't think we necessarily need the Olympics. I think they need us more than we need them. But they're all positive signs. So global is very good.
And I think from the UK point of view, I am more excited now than I have ever been about UK esports. I think five years ago, it was very depressing, we had a lot of work to do and a lot of very talented hard-working passionate people put a lot of effort into helping UK gaming and UK esports grow over the last five years.
If you look at where we are now in comparison to five years ago, we've got ESL UK, who are doing fantastic things in the UK and improving the quality of the tournaments and the broadcasts that they bring out. They're helping talent, they're helping players, they're helping local issues where they are in Leicester. They are doing things on the national scale working with HQ. They were very much responsible for getting HQ to come over and do ESL One Birmingham last year. I had conversations with [ESL UK MD] James Dean, which went along the lines of: 'HQ don't believe we can fill a stadium in the UK for Dota fans – and we're going to prove them wrong.'
And we did. And we didn't just do it once – we did it twice! Now ESL One Birmingham is one of the best events of the year; it was one of my favourite events last year. This year was amazing because we had TI-level teams there! As well as that incredible crowd.
So that's one thing. And then we've got Multiplay [which was purchased and rebranded by GAME] still doing great things with Belong and GAME, grassroots stuff at the very bottom end. The British Esports Association also doing grassroots stuff with schools. Fantastic.
I spoke to you, what, three or four years ago about wanting to do a school league, and here we are. It's finally starting to happen. So fantastic stuff from them. FaceIT, also based in London, are doing amazing things with Counter-Strike and with their other games and growing rapidly. They're also implementing their own stuff inside games as well, like PUBG.

"I am more excited now than I have ever been about UK esports. I think five years ago, it was very depressing, we had a lot of work to do. A lot of very talented hard-working passionate people put a lot of effort into helping UK gaming and UK esports grow over the last five years."

So, we're seeing real proper growth from all these people. And then at the other end, epic.LAN is still going strong and getting better all the time. It's a very old school LAN and it's now getting even better. There's just so much going on. You know, we've got Code Red in the UK – we're one of the best agencies in the world. We've got incredible talent in this country as well, some of the world's best on-screen talent comes from the UK.
And now, finally, in the last 18 months we've now got some real superstars coming through, in terms of players. Just the other weekend we've got a world champion – Kyle 'Scrub Killa' Robertson. He won the Rocket League World Championships with Vitality Renault – fantastic. That kid's won 130 grand this year in prize money (first place in the finals was £200,000 for the team).
And then on top of that, we have one of the top 10 players in esports earnings this year, with Donovan 'Tekkz' Hunt who plays FIFA. He's won $160,000 this year – for context that's more money this year that he's won than Xyp9x, dupreeh, dev1ce, gla1ve and Magisk have won (from top CSGO team Astralis).
He's won more prize money than any of those players individually and all of Team Liquid by the way. There is no Counter-Strike player that's won more money than Tekkz in 2019. He's had an incredible year.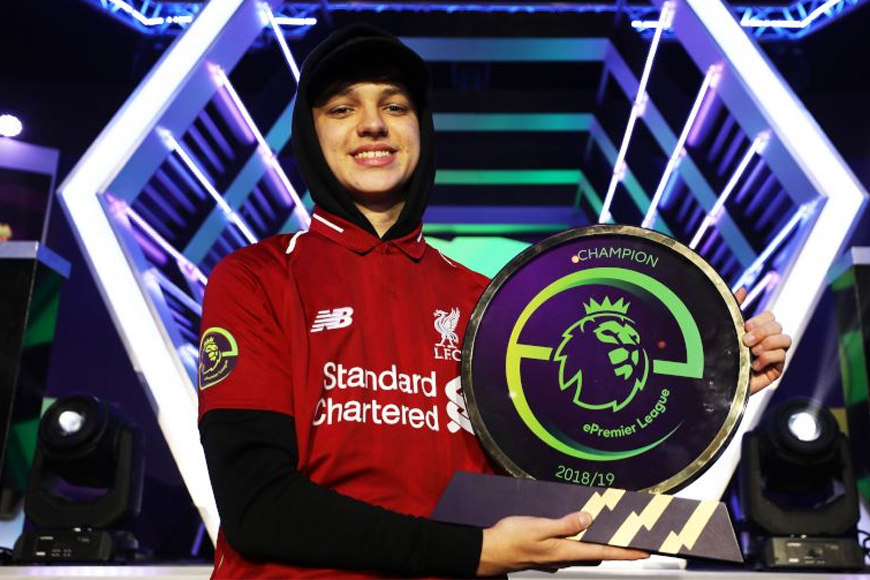 And then we've got Brendon Leigh, double world champion in F1.We're starting to make some waves. I know these are only small things – people will write them off as like: 'Oh, it's just F1 or it's just FIFA or Rocket League.' But this is the start for us. This is where we can start building some stuff and having fans – all the people that want to play in esports, these people become icons for them. They are people they can aspire to. That's where it all begins. So I'm thrilled with how far we can push.
We've still got a lot of work. There's still tons of stuff to do, there's some great people like British Esports and Ukie and ESL and FaceIT, all these fantastic companies are doing some great things in UK sports, but we still need to work twice as hard to get even better than we are at right now. But it's such a difference from five years ago.
I recently wrote a letter to the UK government and received a response from Margot James, the Minister of State for the Department for Digital and the Creative Industries.
On May 1st 2019, I wrote a letter to the UK government regarding esports and brexit. This contained questions compiled from members of the UK esports community, team owners, managers, players, tournament organisers, talent and fans. Today I received a response. pic.twitter.com/VKbEHdy3if

— Redeye (@PaulChaloner) June 19, 2019
I'm pleased that they responded. I'm pleased that they recognise that and they they continue to engage with us on various different levels, both with British Esports, with Ukie, with myself, with ESL, with FaceIT and what have you. They know who we are now, which is a good start and half the battle sometimes, getting in front of them and saying: 'Hi! We bring lots of money into this country. And we pay lots of tax and you make lots of money from us, please recognise us.'
And they do now – that's good. The response was not great. I'm not gonna lie. I was disappointed with the response. But also, I look at it through a kind of pragmatic set of glasses, in that it's a positive thing they've responded, but the pragmatic side of me says they probably couldn't tell me much more anyway. I mean, who the hell knows what Brexit is doing right now?
They can't even decide which of them should be the next Prime Minister, let alone what the Brexit situation is. So, you know, is it a surprise to me that we get a letter back that's a bit grey and a bit vague? No, not really.

"The Government are taking notice of us now and they're taking us seriously. We've had several very good conversations with Margot James, the culture minister and with the Home Office over the last 12 months."

But I was pleased to get the letter back. I think it shows as I said that they're taking notice of us now and they're taking us seriously, and we've had several very good conversations with Margot, the culture minister and with the Home Office over the last 12 months. So, we are progressing but I think we need to get more organised.
That's part of what I think the improvement needs to be over the next three to five years in the UK: we need to be more organised and we need to be speaking with one voice, rather than me doing stuff and you doing stuff and James at ESL doing stuff, and British Esports and Ukie doing stuff.
We're all doing stuff and probably, collectively we would be a much stronger voice. And I'm not even entirely sure that's possible, with all the different motives involved. But if we were just being pure about our motives in 'we want to drive UK esports forward', I think we could come together and be a very powerful powerful voice in the UK.
But I'm not entirely convinced that can happen."

Paul was speaking to Esports News UK about the upcoming launch of Luckbox. Read part 1 of our interview with Paul Chaloner on esports betting and Luckbox here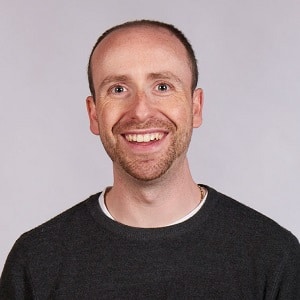 Dom is an award-winning writer who graduated from Bournemouth University with a 2:1 degree in Multi-Media Journalism in 2007.
As a long-time gamer having first picked up the NES controller in the late '80s, he has written for a range of publications including GamesTM, Nintendo Official Magazine, industry publication MCV as well as Riot Games and others. He worked as head of content for the British Esports Association up until February 2021, when he stepped back to work full-time on Esports News UK and as an esports consultant helping brands and businesses better understand the industry.