Our 2016 interview with outspoken esports personality and esteemed host Paul 'Redeye' Chaloner on burnout is one of the most-read articles on Esports News UK ever.
Esports has progressed a long way since then: the Overwatch League, Fortnite, major events taking place in the UK to name a few. So we had a lot to talk about. So much so, that we're breaking our latest interview with Paul into three parts.
The first – this article – focuses on the esports betting market and Paul's work as an ambassador for Luckbox, a new betting provider that says it's 'esports betting done right'.
With Luckbox now in the final stages of its beta launch, Esports News UK editor Dom Sacco asks Paul why he got involved, if we can move on from the scandals of the past and what he thinks of the esports betting space right now.

Dom Sacco: Tell us about the esports betting space and maybe how it's changed over the past few years. A few brands have tried to crack this space, but could be doing more. Do you feel Luckbox can be the brand to really make an impact here and if so, why?
Paul Chaloner: I think so. Yeah. From my point of view, I come from a background of being… not anti-gambling, but very cautious about gambling in esports over the last 10 years, as it's got bigger because we have such a young audience. I want to make sure that these guys are protected.
And there's also a legal avenue. I mean in some places it's not legal to gamble, so you have to respect that as well. We had the skin gambling stuff go on, and as much as you want to say it helped Counter-Strike become bigger, it also had some very negative attributes to it – some terrible things. Some young people got into some real trouble and were clocking up massive credit card debts for their parents – and I don't want to see that.
I don't want to see young people trapped into something that can be addictive. So when Luckbox came to talk to me in 2017 about working with them and being an ambassador, I was like: 'Hell no, I don't want to do anything like that, I don't want to work with gambling! Why would I do that?'
And they said to me: 'Hold on a second, we want to do this properly. We don't want to be a skin gambling website, we want to get a license and do it properly. So if you were to work with us, what would you want it to be?'
And I said: 'Well, obviously I'd want it to be fully licensed, I'd want it to have massive levels of player protection, I'd want it to join the Esports Integrity Coalition (ESIC). You'd have to support responsible gambling, you'd have to run educational pieces, you'd have to do it right…'

"I don't want to see young people trapped into something that can be addictive. So when Luckbox came to talk to me in 2017 about working with them, I was like: 'Hell no!' And they said to me: 'Hold on a second, we want to do this properly'."

Ridiculous demands that probably no betting company would ever take from me. They would just sit there and laugh at me and go: 'Well that's impossible, we can't do all of that.'
These guys came back and went: 'Sounds great, help us build it!'
And I'm like: 'Well, okay, that's weird. I criticised you and gave you a load of crap now and you've actually gone: 'Yeah, that's what we want to do.'
And that's partly why I got involved with them, because they were so passionate about wanting to do it properly and not letting, you know, these idiots get away with all this skin gambling stuff, actually getting licensed and offering great education, and being a member of ESIC and and joining commissions and being educational about it. They were very passionate about that as well as of looking at it from an esports-centric point of view.
I don't mean to knock traditional gambling sites, but it's just another avenue for them. They just tack esports onto the left hand side of the website, add a few win-loss things and then you know, they're doing esports, hurrah! Well, not really.
I mean, that's not the way that we want to have it and you know, the intricate details of when's the next Roshan going to be killed, or you know, who's gonna do this or who's going to do that?
Those are the kind of things that we want. Yeah. So for me it was about it was about all of those things coming together. There's been some scandals [in esports gambling] and I don't want there to be any scandals. So, in a way, Luckbox invited me to fix it from the inside – don't throw stones from the outside. Help us fix it and build something that is responsible and is out there and does does a good job.

Luckbox is gearing up for its full launch – a lot of work must have gone into it.
There's been so much work in the background. I mean, I'm not responsible for it, I'm just a face, but the guys have been working terrifically hard to build something incredible. And it's such a great a great site already.
You know, I was using it before you could bet on it because actually it's a great source of information. You can go to the match pages and see there's some League of Legends on this weekend, or some Counter-Strike, or Dota. That's brilliant. You can see when the matches start, click on the links and watch the streams.
So it was already great for me as an esports nerd. I could just go on there and watch staff and see how the betting changes as well.

"I don't mean to knock traditional gambling sites, but it's just another avenue for them. They just tack esports onto the left hand side of the website, add a few win-loss things and then you know, they're doing esports, hurrah! Well, not really.."
The Luckbox site currently offers betting in CSGO, Dota 2 and League of Legends. Does it plan on increasing the number of games and tournaments it covers?
That's the plan. When we first started doing it I think the initial plan was just to launch in one game and I was a real pig, because I said you've got to do it in all three, you can't just do one! I bugged them quite hard about making sure we had the big three on there. So I think the key is to get it right in those three games. I would like 20 games on there so it's all covered, but it's like: 'Hold your horses, right? Just calm down a little bit! We've only got a finite amount of resources.
I think the important thing is getting these three right, making it popular and interesting and safe. And then once that's done, I don't see why they wouldn't look at other games.

James Mcmath, Luckbox media manager, later told Esports News UK: "We tried to make sure we had the best offering on the three main esports and then after that we'll go wide in terms of adding next the next games: Overwatch, Rainbow Six, some Smash or StarCraft.
"We'd like to eventually have the best offering on all these eports but obviously had to start somewhere, so we chose the big three."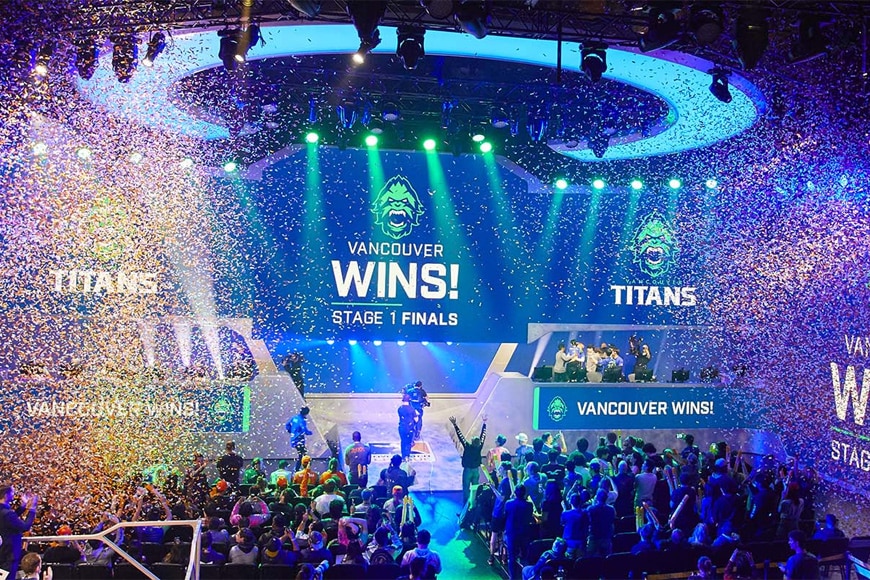 Luckbox hopes to move beyond League of Legends, Dota 2 and CSGO into other betting markets such as Overwatch (above) and Rainbow Six Siege

How big is the esports betting market? I've read reports that suggest it's worth more than $10bn, however analysts like Newzoo say the overall esports market is worth $1bn. Is it really that much bigger than the esports market itself, should we treat it as a separate thing outside of esports or treat reports with a grain of salt?
The first thing to say about the reports is it's always difficult to compile this information. Should we trust them or not? I think it's difficult not to trust them. These are experts in their field. These are people that collect data for a living, they know what they're doing, but it's also important to distinguish what data they put in it.
So for instance, the amount of money people spend on gambling is not included in what esports is worth, because it's not really our money. It's not money coming into the industry. So we've caught a $1bn industry this year and it may well be that people spent $10bn on gambling last year on esports. But none of that money comes into esports as such, it comes into the betting platforms and then some of it goes back out, because obviously people win.
So whilst $10bn might have been spent on gambling on esports – and that wouldn't surprise me at all, and I think it's going to get even bigger than that – it's not part of why we're only a $1bn industry.

Is there anything else you wanted to add about Luckbox before we move on to some more general esports questions and your view on the UK scene? 
I think the key thing is that Luckbox are committed to doing things properly. They're not in this to rip people off or be shady in any way, and that's part of why I enjoy working with these guys. It's because they want to do it properly, and if I can reiterate that again and again, I will. They want to do it properly.

Check back on Esports News UK over the coming week for parts 2 and 3 of our extensive interview with Paul.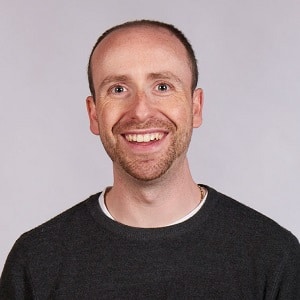 Dom is an award-winning writer who graduated from Bournemouth University with a 2:1 degree in Multi-Media Journalism in 2007.
As a long-time gamer having first picked up the NES controller in the late '80s, he has written for a range of publications including GamesTM, Nintendo Official Magazine, industry publication MCV as well as Riot Games and others. He worked as head of content for the British Esports Association up until February 2021, when he stepped back to work full-time on Esports News UK and as an esports consultant helping brands and businesses better understand the industry.