The UK League Championship (UKLC) Summer Split is fast approaching, two new teams have entered in Demise and NVision, and orgs are beginning to announce their player rosters.
Esports News UK lists some of the confirmed rosters so far and will update this article regularly as more are revealed.
If you're from an org and want us to update this article with your latest team details, please message ENUK on Twitter.
 
Fnatic Rising

With British jungler Dan being called up to the Fnatic first team in the LEC (following a fantastic split in the UKLC spring season), Cantoursna 'Nji' An has joined as jungler from ROG Esport.
Top: Jordan 'Shikari' Pointon
Jungle: Cantoursna 'Nji' An
Mid: Felix 'MagiFelix' Boström
ADC: Matthew 'xMatty' Coombs
Support: Tom 'Prosfair' Willis
Sub mid: Ronaldo 'Ronaldooo' Betea
LoL director:Jan 'Careion' Hoffmann
Team manager: Michael 'Garki' Bolze
Head coach:Alejandro 'Jandro' Fernández-Valdés
EXCEL

UK organisation Excel still have the brunt of their initial ten-man roster, for both the UKLC and the upper-tier LEC, but they've made a few changes too, with Mickey coming into the mid-lane for example. Excel have also brought Hjarnan in as a new ADC and made changes to their coaching staff with long-standing coach Furndog departing.
It's been a tough start for Excel in the LEC so far as they are yet to pick up a win in the summer split. They'll be hoping for a better performance in the UKLC.
Top: Rosendo 'Sendo' Fuentes & Daehan 'Expect' Ki
Jungle: Christian 'Taxer' Jensen & Marc 'Caedrel' Lamont
Mid: Son 'Mickey' Young-min & Joran 'Special' Scheffer & Fabian 'Exile' Schubert
ADC: Petter 'Hjarnan' Freyschuss & Jesper Klarin 'Jeskla' Stromberg
Support: Patryk 'Mystiques' Piórkowski & Raymond 'Kasing' Tsang
Head coach: David 'DLim' Lim
Academy coach: Tim 'TimKiro' Cho
Player manager: Luciana 'AngelArcher' Nadrag
NVision Esports

As a newcomer to the UKLC, NVision will be hoping to make their mark on the scene.
Their summer split roster isn't confirmed yet, but in the meantime here's who helped them qualify for the UKLC:
Top: Brelia
Jungle: Infinity
Mid: 3z3
ADC: Spark
Support: UKMealDeal
There's more info on the team from their support player in this Twitlonger here:
Qualifying for UKLC, Rookies and Nvision

Read: https://t.co/s8CJGPudNr
— Propapandah (@Propapandah) May 20, 2019
Phelan Gaming

The Irish organisation have made some changes for the summer split, including a new top-laner and extensive coaching staff including UK League veteran Nutri.
It seems the mid and support roles are still to be confirmed, bearing in mind Snuggli has left. We reached out to Phelan for more info, who said they're still waiting on final confirmation.
Top: Xizz3l
Jungle: Sof
Mid: Chemera
ADC: Nicolaj 'Achuu' Ellesgaard
Support: Visdom
Sub top: Shiklin
Head coach: Conor Fitzpatrick
Strategic coach: Billy 'Nutri' Wragg
Assistant coach: Aleksanteri Leinonen 
Mental skills coach: Callum Abbott 
Analyst: Joshua Smith
Manager: Joshua Mulgrew
Diabolus

Diabolus did really well in the spring UKLC split, qualifying for EU Masters and coming close to winning the UKLC.
Check out their new roster here:
Top: Elias 'Kakan' Edlund
Jungle: Raphael 'PFI' Freitas
Mid: Mike 'Furuy' Wils
ADC: Josh 'Cokey' Price
Support: Mikkel 'The Heathen' Møller Wiemann
League of Legends director: Jack 'Coach' Fenton
Barrage Esports 

Barrage have made a few changes and kept the likes of UK scene stalwart Jakamaka on board. They have replaced Skudzy with former Diabolus jungler Munckizz too. and brought on the likes of Excel's experienced coach Furndog.
They made writing this post really hard for us by splitting up all their player announcements up into separate posts, grrrr… (<3)
Top: Benjamin 'Zhergoth' Sánchez
Top sub: James 'Governor' Gove
Jungle: Christian 'Munckizz' Munck
Jungle sub: Benjamin 'Noodle' Liu
Mid: Filip 'Diva' Dadić
ADC: Jake 'Jakamaka' Sampson-Roberts
Support: Emre 'Fastlegged' Fraser
Sub support: Bart 'Bartiono' Wessels
Team manager: Richard 'Froomie' Froom
Head coach: James 'Torok' Thomsen
Performance director: Josh 'Furndog' Furneaux
Performance coach: Alex 'AJ' Davies
Analyst: Simon 'Ninjaroni' Lam
Enclave Gaming 

Enclave have changed half their team and kept the other as is, with Kehvo, Raizins and Wise Traveller retaining their positions, and Governor, Wysek and Praevius switching out.
They've also signed Skude, who beat Enclave in the Insomnia64 final with mix team No Ego. If you can't beat 'em, sign 'em!
Top: Sean 'Renghis' Kelly
Jungle: Andreas 'Skude' Skude
Mid: Kim 'Primacy' Kroon
ADC: Aleksi 'Kehvo' Merta
Support: Neyas 'Raizins' Guruswamy
Coach: Alexander 'Wise Traveller' Wise
MnM Gaming

Long-running UK org MnM stole our hearts with their content during the spring split and we're looking forward to seeing what they offer the scene this time around!
Here's their confirmed roster, in which they've kept three and brought in Only Angel, who played for them in 2016 and 2018, and Yusa, who joins from Diabolus.
They followed their initial reveal up with a subs and managers announcement, with rising UK content creator Mattheos coming in as a sub jungler.
Top: Derek 'Only Angel' Lee
Jungle: Thomas 'Noltey' Nolte
Mid: Chibs
ADC: Jo 'Yusa' Cortez
Support: Jonathan 'Shogun' Guy
Sub jungle: Mattheos
Sub mid: Sykes
Head coach: Konrad 'KonDziSan' Sopata
Assistant coach: Jamada
Analyst: Daniel 'Yetz' West
Team manager: Alex 'OfficerNaughty' Bowley
Manager: Kalvin 'KalKal' Chung
Demise

Last but not least, Demise join NVision as the other newcomer to the summer split.
We can't wait to see how they fare against the other sides. Their roster is as follows:
Top: Patryk 'Patryk' Dzik (according to Leaguepedia)
Jungle and team captain: Batu 'Ceikey' Gazier
Mid: Tait 'Vixen' Bould
ADC: Nikolaj 'DenVoksne' Meilby
Support: Viggo 'Viggo' Lindhe
Top sub: Daniel 'Merpilian' Grainger
Jungle sub: Jonas 'Hidon' Vraa
Head coach: Marco 'NEAR' Hoppmann
Analyst: Maximilian 'Hakaru' Petrat

If you're from an org and want us to update this article with your team details, please message ENUK on Twitter.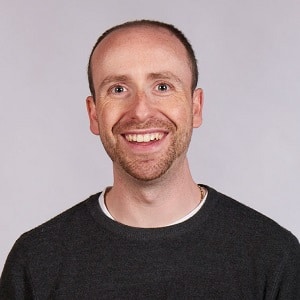 Dom is an award-winning writer who graduated from Bournemouth University with a 2:1 degree in Multi-Media Journalism in 2007.
As a long-time gamer having first picked up the NES controller in the late '80s, he has written for a range of publications including GamesTM, Nintendo Official Magazine, industry publication MCV as well as Riot Games and others. He worked as head of content for the British Esports Association up until February 2021, when he stepped back to work full-time on Esports News UK and as an esports consultant helping brands and businesses better understand the industry.