It was a great first League of Legends UK League Championship (UKLC), with Fnatic Rising winning the UKLC finals.
UK side Fnatic have since gone on to progress to the EU Masters semi-finals taking place in Leicester this weekend, where they will face Germany's SK Gaming Prime.
But going back to the UKLC: who were the best players across all the other teams? To find out, players, coaches, casters, analysts (and Esports News UK!) voted for their best players in each position to reveal the Spring 2019 UKLC Team of the Split.
Here are the results, as posted on the LVP UK website:

Top lane
Shikari (Fnatic)
Mumus (MnM)
Kerberos (Diabolus)

Jungle
Munckizz (Diabolus)
Dan (Fnatic)
Wysek (Enclave)

Mid lane
Magifelix (Fnatic)
Kroghsen (Diabolus)
Chibs (MnM)

ADC
Yusa (Diabolus)

Support
Prosfair (Fnatic)
Mystiques (Excel)
Hadow (Diabolus)

Overall MVP
1. Magifelix
2. Munckizz (Diabolus)
3. Yusa
3. Kerberos

Overall Team of the Split
Top: Shikari (Fnatic)
Jungle: Munckizz (Diabolus)
Mid: Magifelix (Diabolus)
ADC: Yusa (Diabolus)
Support: Prosfair (Fnatic)

Coach:
iHansen

Rookie
Chibs (MnM)

What's next for the UKLC?
Before the next UKLC split, the separate knockout-based tournament Forge of Champions Spring 2019 will run.
After this, a promotion tournament will take place. Teams must win two games to progress, or if they lose two they will be knocked out. The two teams that progress will face the bottom two UKLC teams from the previous split in best-of-three matches.
The final two that progress through the promotion tournament will qualify for the UKLC summer split. There's more info in the Forge of Champions link included above.

Esports News UK voted in the Team of the Split survey
Hide our ads and become a premium reader to support ENUK today from just £1 per month!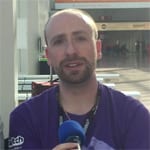 Dom is an award-winning writer who graduated from Bournemouth University with a 2:1 degree in Multi-Media Journalism in 2007.
A keen League player and WoW RPer, he has written for a range of publications including Games TM, Nintendo Official Magazine, games industry publication MCV as well as Riot Games. He currently works as full-time content director for the British Esports Association.