FaceIT has revealed the dates and location of the FaceIT Minors leading up to the first London CSGO Major taking place this September.
Each region will compete live in London's Twickenham Stadium, the home of England rugby, for a chance at $50,000 and a place in the FACEIT London Major Challenger Stage.
The FaceIT Minors are set to begin on July 7th in the stadium, where teams will compete to secure a place at the London Major.
Twickenham Stadium – owned by the governing body of rugby union in England, the Rugby Football Union (RFU) – will offer CSGO teams 24-hour practise rooms, two separate stages to ensure no time is lost for setup, a gym and an executive chef.
"By hosting each stage of the tournament at Twickenham Stadium we're hoping to bring new life to the Minors," said Michele Attisani, co-founder and chief business officer of FaceIT.
"The Major should be a celebration of all things CSGO, we want to bring teams together for the first time and make sure teams of all levels feel welcome and feel the Major experience."
The FaceIT Minors will begin in July with the Americas (North and South American regions) competing from July 7th to 11th, CIS from July 10th to 13th, Asia from July 16th to 20th and Europe from July 19th to 22nd.
"By hosting each stage of the tournament at Twickenham Stadium we're hoping to bring new life to the Minors"
Michele Attisani, FaceIT
The FaceIT Minors Open Qualifiers will begin on May 14th and conclude on June 17th with qualifier matches for teams in the CIS, Asia, European and both North and South American regions.
Following the Minor Open Qualifiers, teams will compete in the Closed Qualifiers against eight invited teams. Here 16 teams will battle it out overall for one of eight spots in each regional Minor.
In Asia, six qualifying teams will move straight to the FaceIT Asia Minor, while in South America, two teams will directly qualify for the FaceIT Americas Minor. The Closed Qualifiers take place throughout June with CIS competing from June 1st to 3rd, North America from June 22nd to 24th and Europe from June 29th to July 1st.
This is the first time a single esports organisation has hosted the entirety of a CSGO Major and in one location.
VIP and Premium tickets have completely sold out for the Major, with only general admission tickets available, which start from £15 per day.
Teams invited to the CIS FaceIT Closed Qualifiers are HellRaisers, AVANGAR, FlipSid3 Tactics, Spirit, Pro100, EPG, ForZe and Nemiga Gaming.
Teams invited directly to the FaceIT Asia Minor include Renegades and TyLoo. European and North American Closed Qualifier teams will be revealed at a later time.
For more information on the FaceIT Major or to buy tickets, visit www.faceitmajor.com. Teams interested in competing in the Minor Open Qualifiers can register at fce.gg/faceitmajor.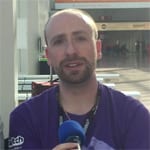 Dom is an award-winning writer who graduated from Bournemouth University with a 2:1 degree in Multi-Media Journalism in 2007.
A keen League of Legends and World of Warcraft player, he has written for a range of publications including GamesTM, Nintendo Official Magazine, industry publication MCV as well as Riot Games and others. He works as full-time content director for the British Esports Association and runs ENUK in his spare time.