Article contains affiliate links
UPDATE (February 18th 2020): Vaevictis Esports have been kicked out of the LCL, one year after they announced their all-female League of Legends roster.
Riot Games Russia said, as reported by The Loadout: "Unfortunately, the results of the 2019 season showed a huge difference in the results of VAE compared to other LCL teams, which is an unacceptable level of competitiveness in a closed league. In this regard, Vaevictis Esports will skip the 2020 Continental League season."
Original article (February 17th 2019):
Vaevictis Esports announced an all-female roster last week and the girls have heavily lost their first three matches in the League of Legends Continental League (LCL).
Management describes the team's formation as an 'experiment' to see how they will fare in the league, however from early indications it seems to be nothing more than a publicity stunt that could dent the players' confidence, argues Esports News UK editor Dom Sacco in this opinion piece.
First off: this story might not involve a UK team, but there's a few reasons why I'm covering this.
The announcement of this team drew several comments from the UK League community and sparked a separate debate on sexism in esports.
Diversity in esports (or lack thereof) is an important topic and one I haven't written about in a while, and after watching this team get beaten in their first three matches, I felt inclined to write something.
Vaevictis are currently bottom of the LCL league having lost lost 12-1 to RoX at 21 minutes, 52-2 to Vega Squadron and 20-1 to Dragon Army. The latter game was over before the 20-minute mark.
For me, this is not an experiment. It's humiliation.
"It's time to experiment. We would like to check how competitive the women's team will be on the professional stage and how strong their progress will be."
Vaevictis Esports
Would Vaevictis Esports make an experiment in the gambling area? It is a game of luck and everyone will have equal chances to win. For example, there are some iGaming operators not registered at Gamstop for UK players that provide high return to player rates. which means that you are closer to your winnings. Fortunately, there is no kill-death statistics when gambling for real money online.
Back to the esports team, these players are all Diamond elo and several main support. They are going up against top Grandmaster/Challenger players. That in itself shouldn't happen – I feel bad for the girls because they no doubt will be feeling shit after losing like this.
Maybe it will knock their confidence in the future, maybe it won't. I'm going to reach out to them after this article to see what they think, but I wanted to get a quick opinion piece off my chest first.
On top of this, in their first match in the LCL embedded below, RoX banned five support champions in the draft phase. The implication of course, being this notion that females 'can or should only play support champions'.

You could argue RoX were being lighthearted, and the Vaevictis players clearly saw the funny side of it as outlined above.
But this Reddit post on the situation was locked 'due to an overwhelming amount of sexist comments'.
And you could also argue, you wouldn't see a team banning like this against an all-male or mixed team (the latter being incredibly rare of course).
At this stage it's incredibly likely Vaevictis will remain bottom of the league.
So, why have Vaevictis decided to do this? Is it an unfair publicity stunt? Do they really want to promote females in esports? Or is it, as they say, just an experiment before the league changes? Perhaps it could be a mix of all three.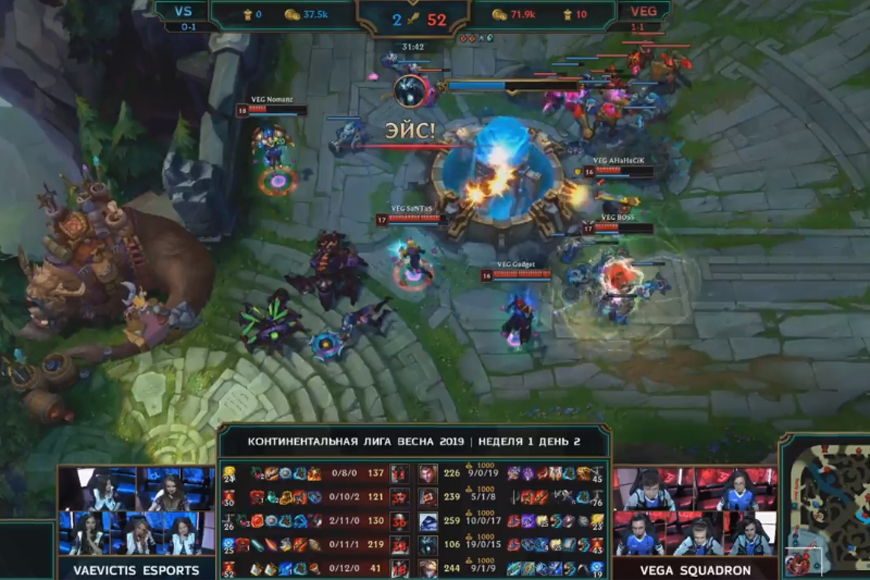 Riot Games is apparently planning on introducing a franchising system for the LCL in 2020, like the EU LEC and NA LCS.
Vaevictis said in an announcement post (translated from Russian): "It's no secret that in 2020 we will encounter a new league system, but for now it's time to experiment.
"First of all, we would like to check how competitive the women's team will be on the professional stage, how strong the progress of this team will be, and what they will be able to demonstrate in the game."
"The people who claim sexism isn't a problem within esports are probably the same people who laugh or make jokes when they see full female roster announcements."
Billy "Nutri" Wragg, Barrage Esports
Back in 2015, I interviewed a female CSGO side, Team Property, at DreamHack London and in 2016 I spoke to Intel and pro gamer Hege "Hedje" Botnen from LGB eSports' then all-female CSGO team at IEM Katowice.
Reading these interviews back, not much has changed since then. Yes, we still have female-only tournaments, and yes, some say that's a good thing to promote women in esports and provide role models for younger girls, while others say it does more to widen the gender divide and prevent us moving towards more regular mixed teams.
It's easy to forget that esports is technically a mixed activity. It's not like football, where you have men's football and women's football, completely separated. If a woman is good enough at the game, she will get noticed. Just like Scarlett, Remilia (aka Yuno, Maria), Geguri and others.
Why aren't there more female players at this top level? That's a harder question to answer, and something that the UK community explored in a bit more detail in some of the Twitter comments I've published below.
The Vaevictis roster
Top: Diana 'TR1GGERED' Ivanchenko
Jungle: Aida 'Merao' Kazaryan
Mid: Elena 'VioletFairy' Koval
ADC: Ksenia 'Trianna' Mescheryakova
Support: Nataliya 'Ankote' Zayko
'Attitudes need to shift' – UK scene reacts
Billy "Nutri" Wragg, experienced UK scene player currently playing as ADC for Barrage, had some points to make on diversity and sexism in esports.
She told Esports News UK: "Attitudes need to shift if we want to see an increase in top tier female competitors.
"Specifically I think it's important to look at the culture and how we've normalized sexism at the moment. I would argue terms such as "e girl" are currently seen as reasonably harmless, but their origins are very sexist and even now the term has a very sexist undertone, but we are at a point of normalization where women are even using this to describe themselves."
Nutri added on Twitter:
The people who claim sexism isn't a problem within esports are probably the same people who laugh/make jokes when they see full female roster announcements.

— Billy (@NutriLoL) February 11, 2019
This sparked a bit of a debate, with others adding their opinion, including the following:
There is definitely sexism and toxicity towards women in Esports. I hope one day that isn't the case. However I think segregating males and females into different Leagues is backwards. At the end of the day, if you're good – you'll succeed. Gender is irrelevant at that point

— Crane (@CraneLoL) February 12, 2019
There's space for more to be done for diversity in every walk of life, not just esports. That said, gaming and esports are notoriously toxic and that makes it even harder for women, who bear the brunt of the toxicity, to thrive in the industry.

— Jacob Hale (@JakeHaleee) February 12, 2019
Would think that the fact it exists is also the reason we don't exactly know about it – people obviously don't want to admit it and similarly people are hesitant to share their experiences, which leads to very little coverage of it

— Demo (@eademov2) February 12, 2019
If women want to get into esports then great, support them the same as anyone else but if they dont, what is the point of forcing it just because of gender. It's too weird for me to even fathom, i never had this when i was learning in a female dominated career and its weird here.

— Rift (@PureRifty) February 17, 2019
Too often are the lines blurred between gaming in general and esports. In esports, as in legitimate and organised amatuer to professional events/environments sexism is not a HUGE or widespread problem (obviously there are instances).

— Mick Hartley (@Perilous_Mick) February 13, 2019
Wanna pre-empt this by saying i fully support females in esports and acknowledge there is a group of people in esports who ARE sexist

But if you're talking about that LCL roster, I think if you ignore genders/names that roster would still be laughed at…. if not moreso.
— Snuggli (@Snuggli_) February 11, 2019
Except it does and has been shown to – this argument has been done to death but the cliffnotes are there are so many more barriers to entry into not just playing competitively, but training and improving for women than there are for men that it's not a level playing field

— Jon (@ViciousHorizon) February 11, 2019
If there are clear restrictions on why women struggle to compete at the top end of competitive play and solo queue tiers, then I'd be interested to take a look. If it is the case, then that does push for female only leagues to make it a level playing field as you say.

— Richard Froom (@froomielol) February 11, 2019
Right now it feels like there are 2 separate scenes, 1 female scene, 1 male scene I don't think it was really intended to be this way, however now that it has kinda been established to have an all male or all female roster it is hard to break that mould.

— Benn (@BHCudworth) February 12, 2019
Wish there were more female players in esports.

Im absolutely disgusted by people who say sexism in esports isnt real because that exact sexism is plaguing a lot of female players to even join teams professionally and play at a professional level
Its an issue that needs solving
— AmazinglyOreos (@AmazinglyOreos) February 11, 2019
Big agree, anecdotal but growing up in LAN cafes gaming all the time basically all negative language was sexist/homophobic. Was a turbo sausage fest and the attitude/behaviour towards non men was gross. I feel like that attitude has hung around since like a bad smell tbh

— Benjamin (@AtmnUK) February 11, 2019
We'll aim to add to these comments as we hear from more people, on Twitter, Discord, or in the comments below.
Article contains affiliate links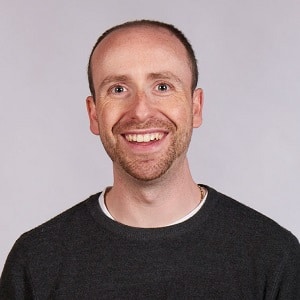 Dom is an award-winning writer who graduated from Bournemouth University with a 2:1 degree in Multi-Media Journalism in 2007.
As a long-time gamer having first picked up the NES controller in the late '80s, he has written for a range of publications including GamesTM, Nintendo Official Magazine, industry publication MCV as well as Riot Games and others. He worked as head of content for the British Esports Association up until February 2021, when he stepped back to work full-time on Esports News UK and as an esports consultant helping brands and businesses better understand the industry.