We're barely a week into the new year and ESL UK is moving faster than the bleedin' USS Enterprise at warp speed. Do those folk sleep?
Here are four pieces of news from the esports tournament operator and broadcaster.

Weavr consortium looks to revolutionise esports viewing
A new consortium led by ESL UK has been awarded £4m of government funding to create new "immersive audience experiences" for esports fans.
These experiences will feature technology including Artificial Intelligence (AI), 8K, Virtual Reality (VR), Augmented Reality (AR) and Extended Reality (XR), the latter of which is an umbrella term to describe real and virtual combined environments (also known as Mixed Reality, or MR), bringing all these technologies together.
It's like a project experimenting with many different technologies that could revolutionise how we watch esports.
Still with us? Good.
The Weavr Consortium consists of ESL UK, The University of York, MediaCityUK's TV facility Dock10, data firm Cybula, VR rig provider Focal Point VR and AR content studio Rewind.
It will operate a £5.8m project over two years, £4m of which is funded by UK Research and Innovation (UKRI), the UK Government's non-departmental public body for innovation and research.
The funding is part of the Industry Strategy Challenge Fund (ISCF). Its 'Audience of the Future' challenge specifically looks to bring the UK's creative businesses, researchers and technologists together to create 'the next generation of highly immersive experiences'. Weavr has won the Sports & Technology portion of this fund.
It means it could change the standards of esports viewing and create 45 tech-focused jobs in the UK, with scope for hundreds more roles to follow in subsequent years.
This is a huge piece of news and we can't wait to see what experiences the consortium develops.

Who will be doing what?
ESL will be focusing on the overall project management, using the tech in esports events for proof of concept and gathering user feedback for those tests. The University of York will be bringing its expertise in machine learning, UX design, Human Computer Interaction and research between games, interactive media and TV, while Dock10 will be using its production facilities to help test the framework during ESL's live esports events.
Focal Point VR will use its 8k 360-degree video capture hardware and software, with Rewind helping to create the VR and XR apps and environments for viewers. Finally, Cybula's performance computing clusters will focus on big data analysis and delivery.
What they say
"At the forefront of an emerging and rapidly growing esports industry, we're in a very fortunate and unique position to have insight in the live viewing habits and interactivity of young, tech savvy and early adopting audiences" said James Dean (pictured), MD of ESL UK.
"We're ecstatic to be working alongside industry leaders across the Weavr consortium to pave the way for the next generation of immersive technology and, with UKRI's support, to realise a framework for the future of live entertainment and sports."
Margot James MP, Minister for Digital and the Creative Industries, added: "The UK esports industry is growing rapidly, and ESL UK are right at the heart of its expansion. I'm excited to see how the Weavr project will create innovative and immersive experiences for esports fans across the globe, helping to get them even closer to the live action."
A statement in the Weavr press release read: "Weavr will transform the experiences of millions of fans not only in esports, but in traditional sports broadcast and live entertainment more broadly.
"Weavr will create 'cross-reality' viewing experiences allowing fans to immerse themselves in high fidelity statistics, visualisations and data-driven stories that give them deep insights into the live match, enabling them to seamlessly move between virtual and physical viewing, as well as utilise second screens to watch immersive esports content on the go."
ESL Rainbow Six Prem returns
Onto the other news and ESL UK will be running another Rainbow Six Siege UK and Ireland Premiership.
The open qualifiers for the Spring Season 2019 will take place on January 16th and 19th, and will see the top two UK and Irish teams from each qualifier advancing. They will then have the chance to compete for a prize pool of £10,500. Joining them will be the four returning finalists from the 2018 Winter Season: Unnamed, Vexed, MnM and ESL Prem RB6 Winter 2018 winners Team Secret.
What were the 7 best moments from the ESL Prem RB6 Siege Winter Finals?
Tom "TankNinjaz" Connelly of Unnamed, said: "We're all excited for the return of Premiership for another season. It's great for the UK scene and is going to make for more amazing games after a really competitive finals!"

Scan wins Battle of the Brands again
Your 2019 Battle of the Brands Champions, @ScanComputers! ? #BotB pic.twitter.com/UYEzpK0KLI

— ESL UK (@ESLUK) January 6, 2019
Scan Computers won the Battle of the Brands charity esports tournament for UK system builders, beating PC Specialist, Box and Ebuyer.
It's the second consecutive year Scan won Battle of the Brands. They helped raise more than £7,000 for charity and you can still donate here. Last year £17,000 was raised.

London Esports lift CSGO trophy
? CHAMPIONS ?@LDN_Esports #ESLPrem pic.twitter.com/gobJZvJyHL

— ESL UK (@ESLUK) January 5, 2019
On the weekend London Esports won the ESL UK & Ireland CSGO Winter Premiership at ESL's Leicester studio.
It was another win for London Esports who also won the epic.LAN CSGO tournament at Grosvenor Casino Coventry late last year.
It's certainly been a hugely busy week for ESL UK – let's see what they have up their sleeves next.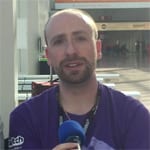 Dom is an award-winning writer who graduated from Bournemouth University with a 2:1 degree in Multi-Media Journalism in 2007.
A keen League of Legends and World of Warcraft player, he has written for a range of publications including GamesTM, Nintendo Official Magazine, industry publication MCV as well as Riot Games and others. He works as full-time content director for the British Esports Association and runs ENUK in his spare time.