Women in Games WIGJ has come under fire from pockets of the UK esports community for a lack of clarity and decisions made around its awards this week.
There were numerous awards handed out during the Women in Games European Conference in London.
The controversy came around its inaugural Women in Games UK Esports Awards, which saw James Banks win Presenter of the Year, Riot Gaming UK win the Team Award, Lisa Brightman win the Streamer Award and Cordelia "Scarakye" Chui win the Player Award.
ESL UK's marketing and communications manager Heather "Naysayerz" Dower and others took to Twitter to express their frustration over the process.
I'm sorry but this year has really seen the rise of so many amazing female presenters…. but a male is awarded the presenter award at a 'Women in Games' conference.

Now I'm for equality but cmon on now, empower the correct people ffs. https://t.co/1aWVFHnjxS
— Nay ? (@Naysayerz) September 11, 2018
Holy shit.
The "Women In Games Awards" just gave the award for "presenting eSports" to a man…
…and not just any man, but one who tweets shit like this…
What were you thinking @wigj??? pic.twitter.com/bISU0LkbLv

— Oliver Age 24 (@OliverAge24) September 12, 2018
Esports presenter Elle Osili-Wood told the BBC: "Frankly, it's a slap in the face to all the brilliant women on screen in gaming.
"I actually shared a panel with James, where he gave fantastic advice. But there are so few women recognised in gaming, let alone esports, and an organisation that claims to champion women should be the first to celebrate their success."
It seems then it's not so much an attack on James, but rather frustration targeted towards the event's organisers.
Confusingly, as well as the Esports Awards, organisers also handed out separate European Games Advocacy Awards, Mobile Awards and European Women in Games Hall of Fame Awards. Perhaps James could have received an advocacy award instead, to avoid confusion?

"James wins for his good nature, his ease at working with all talent. His own experience and knowledge is growing as is his support for Women in Games and his desire to challenge inequality in esports."
Women in Games WIGJ

When Esports News UK reached out to Women in Games WIGJ, they first of all directed us to a blog post they published explaining the reasoning behind the awards.
"These new awards have been introduced to recognise prominent and talented women in esports, and also allies who understand the diversity challenges the sector faces and who are proactively engaged in supporting the development of a more equal and inclusive esports environment," WIGJ said in a statement.
"Our first ever awards were selected from European Women in Games Conference speakers by our WIGJ esports leads and were approved by the WIGJ Board prior to the conference."
However, the aforementioned BBC article claims that the board were not consulted about the award, according to source 'close to WIGJ'.
Congratulations to all #esports awards presented by @Praagy08 at #ewigconf ?
Now join us for some end-of-day networking & celebratory drinks ?
main reception @CityUniLondon pic.twitter.com/IFho1opa7O

— Women in Games WIGJ (@wigj) September 11, 2018
Apparently, another member of WIGJ also told the BBC: "As a board member, I didn't approve this decision. As far as I know, nobody on the board was consulted about giving this person an award or whether we should give it to a man.
"The way the organisation is run needs an overhaul and the board needs to be included in all decisions, not just some of them."
WIGJ says James was awarded the Presenter Award for his work as a journalist, commentator, manager and host for both the Open and Women's Tournament CSGO and 1v1 games circuit. He has hosted the Intel Challenge CSGO Katowice women's CSGO tournament among others.
"James wins for his good nature, his ease at working with all talent," WIGJ added. "His own experience and knowledge is growing as is his support for Women in Games and his desire to challenge inequality in esports."

"Frankly, it's a slap in the face to all the brilliant women on screen in gaming."
Elle Osili-Wood

WIGJ founder David Smith also told Esports News UK: "The missed opportunity for additional awards needs to be seen in the context of the scope of our inaugural awards and that, next year, our awards and what the judges will be looking for will be published well in advance so that more nominations can be considered.
"In our first year, it has been most important to get these awards off the ground, alongside the three other sets of awards being made to both women and men at the European Women in Games Conference."
David also pointed us to this clip from UK Creative Industries Minister Margot James on the conference and this Patreon video, pointing out that WIGJ is an organisation run by volunteers.
(The organisation is technically called Women in Games, but its legal name is Women in Games WIGJ. It is no longer called Women in Games Jobs.)
James Banks responded with a couple of tweets.
She did it on pure skill, talent and dedication to her craft and I've openly praised her work for quite some time. I don't care much for praise or looking for an award for what I do, I do what I do because I enjoy it and I care its that simple.

— James Banks ?? (@BanKsEsports) September 12, 2018
The BBC called out James on some now-deleted tweets around women in gaming, including one where he told people to 'stop arguing/pratting about with mix teams and acting like girls'.
He responded by saying: "The language I used was childish, and never intended to be anti-feminist, though I can understand the impression that they have created. I sincerely apologise for any offence I may have caused."
In terms of ENUK's views, it would be great to see more clarity and inclusivity from WIGJ going forwards, and to see them reaching out to the UK esports community more widely. There are many talented women in UK esports and there could have been more of them represented at the event.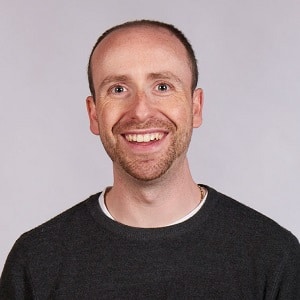 Dom is an award-winning writer who graduated from Bournemouth University with a 2:1 degree in Multi-Media Journalism in 2007.
As a long-time gamer having first picked up the NES controller in the late '80s, he has written for a range of publications including GamesTM, Nintendo Official Magazine, industry publication MCV as well as Riot Games and others. He worked as head of content for the British Esports Association up until February 2021, when he stepped back to work full-time on Esports News UK and as an esports consultant helping brands and businesses better understand the industry.