Esports News UK editor Dom Sacco pens an opinion piece on Vexed Gaming's new training facility and the current state of UK esports.
When I first started writing about UK esports three years ago, it was in a drastically different place.
The ESL Premiership had only just launched, Gfinity had not long opened their arena and the scene – in certain games – was awash with drama and volatility. Contracts didn't exist (or if they did, they were throwaway), rosters changed like the wind and orgs came and went regularly.
Put simply, the scene had a lot of growing up to do. It was in its playschool phase.
Over the last few years, it's learnt from its mistakes, provided more opportunities and slowly started developing into something that has real potential.
2017 was a great year for UK esports in my opinion. We had the first school esports tournament (Digital Schoolhouse), Staffordshire University announced it was launching the UK's first esports degree, Maxlore and Alphari from UK's Team Infused a few years back were reunited together at Misfits in the EU LCS, and made huge waves in the LoL World Championship.
But most importantly, champions emerged. The UK had world champions in FIFA, F1, H1Z1, Gwent, Old School Runescape and more, and Splyce became the first UK CoD team to win a major international event on US soil, among other feats.
Okay, so we're not winning Dota or CSGO Majors, but it's a start. It's a huge step forwards compared to a few years ago. Other talent continued to flourish, from casters to journalists, admins to coaches and more.
Now, if you look at the present: salaries and contracts are becoming a regular thing. Top companies have UK offices from Riot to FaceIT, Twitch to ESL, Gfinity to GAME and many more. More job opportunities are opening up as esports begins to enter the mainstream and people become more aware of it, whether it's a teacher, your parents or even the media and the government.

"The facility will act as a gaming house for Vexed's esports teams, but also double up as a training centre for up and coming players and will host community tournaments and scouting events too"

Like Odee from Team Dignitas told me a few months ago, we're at the start of something special for esports, and I can't disagree with him.
This week, UK esports organisation Vexed Gaming announced it's about to open a new esports training facility in Manchester, backed by HP OMEN.
It'll act as a gaming house for Vexed's esports teams, but also double up as a training centre for up and coming players and will host community tournaments and scouting events too. There will be open days where people can gather and find out more about esports.
It is basically a gaming house, but Vexed are trying to take it to the next level.
"During the infancy of esports, the 'gaming house' was a concept that allowed gamers to dedicate their time on their disciplines alongside their team mates," Vexed said in a statement.
"Esports has grown beyond that. Now, success requires a much more professional and focused approach."
Vexed talk about the importance of mental health, a good diet and balance between work and play. I'd like to hear more about their plans because at the moment it's a gaming house with a few bells and whistles, not that I'm complaining of course.
My point is, we're seeing more of these initiatives crop up, which is fantastic for the health and future of UK esports.
Orgs like exceL Esports and TeamEndpoint and others have opened gaming houses in the UK in the past, and it's great to see more joining the party now.
As former UK League of Legends player and scene veteran Jamie "Tundra" Duthie said in a tweet, he made the point at how much UK esports has changed over the past few years:
Feel now more than ever that I played League professionally at the wrong time. Gaming houses, Salaries, a Riot UK OFFICE??, a Riot/LVP Run League?? A dedicated gaming/training facility..
So excited to see what else comes in the next couple of years, hope I can be involved

— Jamie Duthie (@JamieTundra) June 27, 2018
With all of these changes, you could argue it's a dawn of a new era for UK esports – and I can't wait to see where it goes next.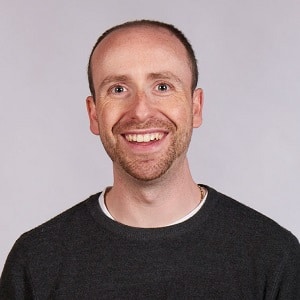 Dom is an award-winning writer who graduated from Bournemouth University with a 2:1 degree in Multi-Media Journalism in 2007.
As a long-time gamer having first picked up the NES controller in the late '80s, he has written for a range of publications including GamesTM, Nintendo Official Magazine, industry publication MCV as well as Riot Games and others. He worked as head of content for the British Esports Association up until February 2021, when he stepped back to work full-time on Esports News UK and as an esports consultant helping brands and businesses better understand the industry.