Team Dignitas founder and general manager Michael "Odee" O'Dell believes 2018 could be a key year in esports.
Speaking to Esports News UK at the recent Digital Schoolhouse finals in London's Gfinity Arena, Odee said: "I think the thing is for me, especially, this is kind of the year where it starts. Alright we've put a lot of foundation work in place through the years – anybody who's been in esports before this year to build it up.
"But I really believe now that this is the start. So you're going to see some real fast development at what's going on at all levels, from top-level esports down to government and local authority level, where schools are getting involved with gaming – not just esports.
"With esports, like all sports, only a tiny amount of people are ever going to become a top player. I just think there are so many opportunities, it's quite exciting at the moment."
Rams "R2K" Singh, former pro player and teammate of Odee's, helped out at the Digital Schoolhouse Overwatch finals for schools, as a caster.
He added: "Exactly. And that doesn't mean someone can't become an esports player, whether it's a semi-professional for example. Look at football, you have the Premier League, the Championship, then you've got lower leagues as well.
"We're near enough building towards that now in esports, especially with the grassroots stuff and the Digital Schoolhouse that keeps going, and we build it up. This is what we like about it right now."
Blast from the past: Odee & R2K reflect on their time playing Quake 3 back in '99
Odee (right) and R2K (left) are two experienced UK esports personalities, but what is their story together?
Well, they first played together back in Chrismas 1999 when Quake 3 Arena first came out.
"We did the Quake 3 test and didn't even know each other until we ran into each other in a match," R2K said.
"There was a match in a Barrys World league, all these years ago. It was a Capture the Flag 5v5 game, I was an attacker and he was a defender for the opposing side. I got noticed by Odee, he saw my talent at the time and he asked me to join up with him. And it's been a crazy ride ever since."
Odee explained: "I had an ethos at the time: If you can't beat them, recruit them. So I did! And he came and played for us."
"I had an ethos at the time: If you can't beat them, recruit them. So I did!"
Odee, Team Dignitas

The pair played for teams including Knights of the Round Table, Inferno and Envy (before Team EnVy was founded).
"We made Envy in 2000, we were in a team called Envy. The Team EnVy of today didn't even know we existed, it was years before that," Odee said.
Other than the Digital Schoolhouse finals, the pair also have another link with UK games industry body Ukie.
"One cool thing is that Ukie CEO [Dr] Jo Twist… we actually played with one of her friends who was in the same team: Alice Taylor, known as "Crystaltips", who was absolutely amazing as well. She knocked me on my butt several times, she was a crazy defender. She played with Odee first, then I joined Envy."
Odee added: "She was one of the best women players you'll ever play with, that's for sure."

Thanks to Digital Schoolhouse for the interview opportunity; we'll be posting up our thoughts on that initiative soon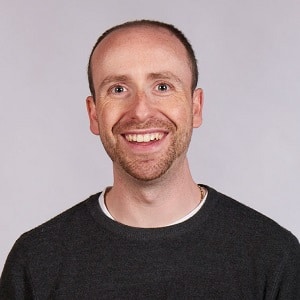 Dom is an award-winning writer who graduated from Bournemouth University with a 2:1 degree in Multi-Media Journalism in 2007.
As a long-time gamer having first picked up the NES controller in the late '80s, he has written for a range of publications including GamesTM, Nintendo Official Magazine, industry publication MCV as well as Riot Games and others. He worked as head of content for the British Esports Association up until February 2021, when he stepped back to work full-time on Esports News UK and as an esports consultant helping brands and businesses better understand the industry.