It's been far too long since we published a Memes of the Month roundup and some more lighthearted content, so we're changing that right now with a collection of UK esports/League of Legends silliness from the past month or two.

Beware, winbar's big book of bad

epic.LAN MD Jon Winkle had a bad book ready for the name of anyone who messes about at epic 24 (we wrote this before the event actually happened). Who knows who ended up on the list?! Please DM us immediately.
My #epic24 shitlist is ready.

Don't give me reason to add you to it. pic.twitter.com/buCd4d0i3X
— Jon Winkle – #epic24 (@jon_winkle) June 4, 2018
Right. Whoever did this is first on my list.#epic24 pic.twitter.com/J4QXJQsvPX

— Jon Winkle – #epic24 (@jon_winkle) June 5, 2018
All the best players…
Charlie Tizard from GAME/UK Masters made a brilliant sign for the UK Dota 2 Major last month.
Turns out one of the Dota 2 pros has played in a UK LAN before, and seemed very pleased with Charlie's sign. Good work sir.
What with @TeamLiquid bringing @LiquidMinD_ctrL back to the UK for #eslonebirmingham, I figured I'd throw together a sign to welcome him back. pic.twitter.com/Rluo7adFC8

— Charlie Tizard (@CharlieTizard) May 16, 2018
The quadrilogy is complete. pic.twitter.com/yY7HkJ6axs

— Charlie Tizard (@CharlieTizard) May 27, 2018
A Bart from the past
UK League player Bartiono is back and ready for Forge of Champions. Here's one of his old memes to celebrate.
It might also be just in time to use a great classic meme pic.twitter.com/o7BnDsoHrY

— Bart (@Bartiono_lol) June 5, 2018
LVP tell the UK scene to 'prepare yer knickers'

Not a meme as such, but a special mention must be made to LVP's new UK Twitter account. They've been so active and positive, bless them. We wonder how long they can keep it up before the UK scene negativity and banter seeps into their soul and they start flaming the world.
In the meantime, they actually used the phrase 'prepare yer knickers' in a tweet from their official account. Good lord.
Prepare yer knickers, today is the big day! Please welcome #ForgeOfChampions very soon!

?https://t.co/CJWRHJJVUT pic.twitter.com/vORS8EFVOJ
— LVPuk (@LVPuk) June 4, 2018
When Kieran got carried
One from myself here. Just wanted to point out that exceL Esports MD Kieran Holmes-Darby is a bad League of Legends player but was lucky enough to get carried at the Clash event in London.
I'm not bitter that my team lost both their games and I absolutely suck as Warwick jungle. Not bitter at all.
When you're 0-3 down at 6mins ? #Clash pic.twitter.com/72Xn7ojb2t

— Dominic Sacco (@Dom_Sacco) May 24, 2018
Ah, the off-season, how we've missed you
Not really. Not at all. Can you hurry up and be over with please. I'm sick of being DMed by every UK org under the sun looking to get into League of Legends, asking me which players are available and what their approach should be.
I'm a Silver League of Legends player, people, don't ask me for advice!
The off-season is a wild ride filled with "what if?'s". It's enough to drive a man insane… pic.twitter.com/nj7f0i7782

— Richard Froom (@ENCfroomie) May 15, 2018
That Barrage/Governors logo
So Barrage acquired Raise Your Governors, and it looks like the logos line up nice and… er, symmetrically.
I also discovered the @Barrage cannons line up with the RYG arms… pic.twitter.com/C4xC8HRPug

— Sam / Tiefling (@ENC_Tiefling) May 25, 2018
Someone teach Raven how to say Shaman already

Please. This has been going on for years now.
#NewProfilePic pic.twitter.com/kaeLJElqZV

— G2 Raven (@RavenCasts) May 13, 2018
Shaman – https://t.co/Ivzk7J6ouZ

— G2 Raven (@RavenCasts) July 1, 2016
BF Sword
He might be on the other side of the pond nowadays but he's still producing the memes.
Good on you Ben, er, I mean BF Sword.
— Ben Forbes (@draggles) May 10, 2018
No words.
Foxdrop: Saint or Sinner?
You decide.
— Foxdrop ? (@Foxdroplol) May 28, 2018
This is not a dead meme
Enclave Gaming, this is not an old meme, stop trying to hide from your destiny and embrace the fact you like to reward your team with Twix bars.
When they bring up the old you: pic.twitter.com/PNsFijXvXM

— Enclave Gaming (@EnclaveGamingUK) May 13, 2018
There's a fine line between bravery and stupidity
As the saying goes. And though this is not League of Legends esports, a special shoutout to Roma Zimme for winning Gfinity FIFA Elite Series and keeping his word – that he'd get a haircut like old Ronaldo if he won.
LMAO he said he'd get the R9 haircut if he won @Gfinity! @Zimmeghj LEGEND! ??? pic.twitter.com/mTSeLSvCO9

— The Boi (@ChuBoi) April 27, 2018
Hey @Ronaldo what do you think of the haircut? ? pic.twitter.com/ljoH6AWKMY

— Roma Zimme (@Zimmeghj) April 28, 2018
Unsubscribe
It's not esports, but will affect a lot of esports brands and businesses. If you've had to deal with some of the painful GDPR changes over the past month, then you will probably relate to this meme. Thank God it's over.
GDPR ??‍♀️ pic.twitter.com/pmGnt2KWGK

— Sharon O'Dea (@sharonodea) May 2, 2018

That's it for this month. I hope you enjoyed this weirdness, let me know if you'd like more of this every month.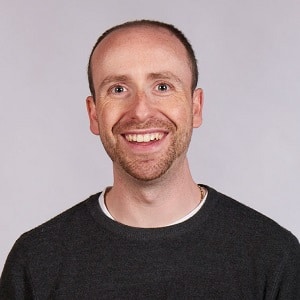 Dom is an award-winning writer who graduated from Bournemouth University with a 2:1 degree in Multi-Media Journalism in 2007.
As a long-time gamer having first picked up the NES controller in the late '80s, he has written for a range of publications including GamesTM, Nintendo Official Magazine, industry publication MCV as well as Riot Games and others. He worked as head of content for the British Esports Association up until February 2021, when he stepped back to work full-time on Esports News UK and as an esports consultant helping brands and businesses better understand the industry.