The first Esports News UK League of Legends Scouting Grounds took place at GAME Belong Bristol on the weekend.
It was the idea of coach Josh "Furndog" Furneaux, who wanted to organise a UK Scouting Grounds tournament for League of Legends players to showcase their skills, and to help organisations find new talent.
Dezachu and Hiprain cast the event from GAME Belong Bristol on the Esports News UK Twitch channel, while Aux and Crane also offered their assistance with the stream, and Cathrine designed some graphics for it (all thanked in full at the bottom of this article).
It was a well-run stream and Esports News UK is delighted to support this initiative.
Even some top LoL content creators were watching (and clipping some good moments)…!
We need more UK casters imo @prosfair pic.twitter.com/hpNSOVUQFP

— Foxdrop (@Foxdroplol) December 10, 2017
It's only been a few days since it concluded and several of the players who took part have already received some good offers from esports organisations.
20 players took part (four in each LoL position), down from a list of 50 applicants. We're talking to Riot now to get RP over to some of the top-performing players and will announce that soon.
Speaking of top players…
MVPs
The players with the most wins in each role were as follows:
Top – kerber0s
Jungle – Propapandah
Mid – Carniflexin
Adc- Lemoknight
Support – Harro
They will receive RP prizes from Riot.
Here's Crane and Aux's MVPs of the tournament:
Our MVPs from the Esports News UK Scouting grounds are:

Top – @JamesGove4
Jungle – @eademov2
Mid – @BeeleyLoL
ADC – @lemoknight_
Support – @HarroLoL
— Esports News UK (@Esports_News_UK) 10 December 2017
My personal MVPs for the @Esports_News_UK scouting grounds:
Top: @kerberos_lol
Jgl: @Propapandah
Mid: @BeeleyLoL
Adc: @lemoknight_
Sup: @HarroLoL

Also gunna make a follow up tweet on who exceeded expectations the most, feel free to ask my for why I made these decisions.
— Dan (@Aux_LoL) 10 December 2017
Coach/analyst Doruk also posted a very insightful Google Doc opinion piece here on how each player performed, and their win/loss ratio during the Scouting Grounds, which we've added below.
There's also this Google Sheet from Prosfair on some of the player KDA ratios and stats.

The players & their win/loss records
kerber0s put in a frightening performance with Cho'Gath in the top-lane
Top
kerber0s (W5, L1)
The Governor (W3, L3)
Artorias (W2, L4)
Prelude (W2, L4)
Jungle
Propapandah (W4, L2)
Demo (W3, L3)
Dakin (W3, L3)
Nolte (W2, L4)
Mid
Carniflexin (W5, L1)
Beeley (W4, L2)
Mistogun (W2, L4)
OnlyVixen (W1, L5)
ADC
Lemoknight (aka Berserker) (W5, L1)
Jakamaka (W3, L3)
fax (W3, L3)
Aether (W1, L5)
Support
Harro (W4, L2)
Ewok (W3, L3)
Prosfair (W3, L3)
Snuggli (W2, L4)
Orgs
Cheers to the orgs who were interested in the event and were looking at players to potentially sign up:
exceL
Arctic Storm
Barrage
Diabolus
Dukes
Enclave
Feenix
GLB
NerdRage
Paria
Splyce
Stallion
The Goose House
Hidden Gaming
VoDs
You can check out the full Scouting Grounds in the day 1 and day 2 videos here:


There's also a VoD from Prosfair's Twitch channel which contains the last game of day two (this wasn't streamed on the main channel) and an interview with kerber0s:
Watch UK Scouting Grounds Support Breaking The 200 LP Barrier from Prosfair on www.twitch.tv
Btw if anyone missed the end of game interview with @kerberos_lol after his insane Kayn performance you can find it timestamped here. https://t.co/QqROa4kPdI

— Prosfair (@Prosfair) December 10, 2017
Thank yous
A very big thank you to the following: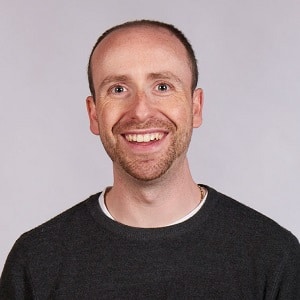 Dom is an award-winning writer who graduated from Bournemouth University with a 2:1 degree in Multi-Media Journalism in 2007.
As a long-time gamer having first picked up the NES controller in the late '80s, he has written for a range of publications including GamesTM, Nintendo Official Magazine, industry publication MCV as well as Riot Games and others. He worked as head of content for the British Esports Association up until February 2021, when he stepped back to work full-time on Esports News UK and as an esports consultant helping brands and businesses better understand the industry.