Another Deadman tournament, another winner disqualified for botting.
However, unlike last time, Old School RuneScape developer Jagex avoided controversy by discovering the botting activity before announcing the winner.
ij3ripur3 was caught botting and disqualified, meaning that UK player Mankedupmage took the title and the top prize of $20,000.

The #DeadmanWinter winner is @Mankedupmage! After our normal tournament investigations concluded, the original winner was found to have botted and was therefore disqualified. Congrats Manked! https://t.co/6ZWMzHR42T

— Old School RuneScape (@OldSchoolRS) December 9, 2017
Although this is probably bias, that was my favourite ending (1v1s) for the Deadman Tournament. So much fun playing on stage, thank you again for the opportunity @OldSchoolRS. Event was amazing @ESLUK. Thanks to everyone for the multitude of generous messages. Couldn't be happier

— Mankedupmage (@Mankedupmage) December 10, 2017
Shouldnt of firestriked overnight l0l

— Psych (@ij3ripur3) December 9, 2017
The final hours introduced a new fortress area, where the final 128 survivors were randomly teleported through a series of 1v1 arenas against each other, until only one individual remained.
The event was held at ESL's Leicester studio and streamed live on the RuneScape Twitch channel.
"The Deadman Finals continue to evolve with each tournament to deliver an engrossing and tense finale, and I am really pleased that the new arena structure delivered just that," said Mathew Kemp, senior product manager for Old School RuneScape.
"Congratulations to all of our finalists, to the 128 brave souls who made it to the fortress area, and of course to our last player standing, Mankedupmage.
"It's been a great year for Deadman, we've continued to work hard to deliver the very best in long-form online competitive gaming, and we are looking forward to rolling out our 2018 plans."
In addition to the shared runners-up, Micka 279 and Rupper lol, who each secured $6,000, those remaining in the last 16 received a year's RuneScape membership.

'The best tournament Jagex has run'
Post-finals analysis
Former UK League of Legends player and Old School RuneScape maestro Jamie "Tundra" Duthie shares his views with Esports News UK.
The final hours of previous Deadman tournaments followed the format of 800 players being ushered by deadly gas into a final area, to then have around five minutes of 'action' in which multi-clans are always king. This leads to a victor from a team rather than a solo player – something the community has always wanted.
Jagex made strides this final hour by introducing three major mechanics, a random crate spawn to encourage fighting before the final area, two final areas to discourage teaming up and finally a 1v1 elimination bracket upon reaching 128 players, by far the biggest and most sucessful change the game mode has ever seen.
The execution of the final was on point, the production from ESL UK and the new features Jagex implemented for their casters, like the hotspot map, were exciting additions. Alongside this, Jagex also changed up the casting from a fairly formal two-man cast to a four-man cast, introducing Jagex Sween and Ayiza, alongside the ever impressive Skiddler and Purespam.
This felt much more natural and allowed for smoother commentary; everyone looked comfortable.
Jagex also took huge steps into cheating prevention. Throughout the week right up until the end of the tournament, cheaters were disqualified and it actually felt that Jagex were actively looking to uphold the tournament's integrity.
This was further proven by the winner of the final 1v1 fight (ij3ripur3) being disqualified after being found to have cheated (botting) during the week, leaving Mankedupmage to be crowned champion. Not only is this a huge precedent for Old School RuneScape in that finally a extremely talented solo player won, but also a content creator.

"Throughout the week right up until the end of the tournament, cheaters were disqualified and it actually felt that Jagex were actively looking to uphold the tournament's integrity."

Another step Jagex took was deepening the prize pool. No longer was this a first place or nothing tournament, the prizes were distributed from $20,000 (1st) to $10,000 (2nd), $1,000 (3rd/4th) and 5th-16th receiving one year's membership (£54).
This made the final elimination bracket so exciting and rewarding for players competing.
Issues? The overall pacing still felt a little slow, the first 30-45 minutes of the tournamnent were still bland, despite Jagex's creative attempt to add loot crates to try and inspire combat before the ending. However, the implementation of those crates show that Jagex is aware of the issue and is already actively looking to find the solution.
The only other gripe would be the camera work, with such a new competitive tournament still in its infancy, camera control is still hard to get right. I can't say what the improvement could be overall, (more zoomed out, less rotating etc) because it's subjective, but the camera work did feel off.
Overall it was a fantastic tournament, by far the best Jagex has ever run. After an 11-month hiatus from the game, this tournament alone has made me personally return to the game. A brilliant job by the team.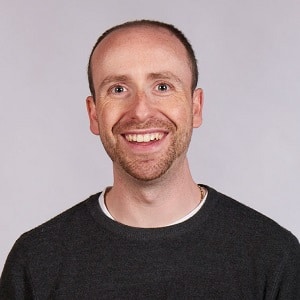 Dom is an award-winning writer who graduated from Bournemouth University with a 2:1 degree in Multi-Media Journalism in 2007.
As a long-time gamer having first picked up the NES controller in the late '80s, he has written for a range of publications including GamesTM, Nintendo Official Magazine, industry publication MCV as well as Riot Games and others. He worked as head of content for the British Esports Association up until February 2021, when he stepped back to work full-time on Esports News UK and as an esports consultant helping brands and businesses better understand the industry.