Video games news website PCGamesN has apologised to esports host and journalist Richard Lewis after posting a controversial article attacking him and others in esports.
The UK-based site published an article titled 'the esports industry has a problem with who it is choosing to represent it' last Friday, suggesting British host Richard Lewis (pictured) and fellow peer Duncan "Thorin" Shields are part of the esports industry's so-called image problem.
Parts of the esports industry reacted negatively to said article, with some describing it as a 'hit piece', while others defended PCGamesN and said it's right for sites like that to question things in the industry.
Here are just a few examples of the differing kind of reactions to the article on Twitter:
Dear @PCGamesN – your piece on @Thooorin and @RLewisReports is maliciously misleading and I feel sick to my stomach reading it. Lack of intellectual depth replaced by sensationalized character assassination. Ugh!

— Anna B. Baumann (@esportsLawEU) November 30, 2017

The article highlighted some of the few negative events that have surrounded Richard and Duncan in the past, such as Richard being banned from the LoL subreddit and getting into a phyical altercation at DreamHack, and Duncan being banned by ESL for making negative comments about Poland.
At the same time, it failed to fairly mention all the good work and important journalism they've done for esports over the years.

"We have come to accept that there was ambiguity in the language we used, and that the incidents we cited with regards to Mr. Lewis are not sufficient to constitute a 'violent past'. There was also never any intention to label Mr. Lewis racist, misogynistic, homophobic, or transphobic."
PCGamesN

The article made suggestions that people like Richard and Duncan hold racist, misogynist, homophobic and transphobic views, and implied that it's wrong for the esports industry in general to ignore their histories and celebrate their work.
It went on to make points around banned/controversial streamers being given another chance by games developers, and other arguments around the lack of diversity in esports.
PCGamesN today published the following apology: "On Friday we published an article regarding representation in esports. The article made mention of esports journalist Richard Lewis, citing actions in his past.
"We have come to accept that there was ambiguity in the language we used, and that the incidents we cited with regards to Mr. Lewis are not sufficient to constitute a 'violent past'. There was also never any intention to label Mr. Lewis racist, misogynistic, homophobic, or transphobic.
"We apologise for the ambiguity and any difficulty that this has caused."
Richard made the following response:
PCGamesN have issued a formal apology for their smears against me. Hopefully that puts an end to people repeating these lies. Thanks to my legal team for helping me achieve this resolution. I'll be pursuing any further lies about me in a similar manner. https://t.co/l0ZOWEOf6U

— Richard Lewis (@RLewisReports) December 4, 2017
'There's a line between having an opinion and misrepresenting'
Comment by Esports News UK editor Dom Sacco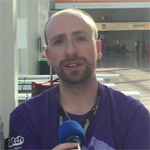 I was frustrated to read PCGamesN's article last Friday – I felt it was unfair, misrepresentative and ill-informed.
I have no problem with sites wanting to post controversial opinion pieces, in fact I'm all for it, but when they are incredibly selective in their approach and make suggestions that just aren't true, then they too should be called out for it.
The points around Richard Lewis and Duncan Shields in particular were incredibly selective, and failed to mention the countless esports events they've pushed over the years, as well as all the important analysis they've made and news they've broken. Stories like the Phantomlord controversy and cheating in CSGO, to name a few.
As the editor of an independent news site I look up to the likes of Richard Lewis and Duncan Shields, and when a site whose readers might not all be esports fans, it can have a dangerous impact on people's views around the esports industry and the people within it.
I'm not saying we should drop criticism. I'm just asking for us to keep it fair and allow a right of reply.
There's a line between opinion article and something which may be misrepresentative.
I don't agree with everything Richard and Duncan say, they can be opinionated and may have made some mistakes in the past – who hasn't? But they're not at all racist or misogynist or transphobic or whatever else, in my opinion. And to compare them to the likes of deceitful streamers like Tmartn is just wrong.
I also felt there was some kind of sweet irony in PCGamesN saying esports has a diversity problem (that's one thing I can agree with), only for several of the women they mentioned to disagree with the way the piece was trying to go about making that point.
Saying that casting desks are 'slowly getting more diverse with people like Lauren 'Pansy' Scott, Eefje "Sjokz" Depoortere, and Indiana "Froskurinn" Black gaining popularity' was a strange comment for PCGamesN to make, considering they've been in esports for years.
Please dont include me in any journalistic hit on people who have supported me from the word go like @RLewisReports I dont wanna be part of this. Thanks @PCGamesN .I dont like being put in someone elses narrative.

— Lauren Scott ? (@TheyCallMePansy) November 30, 2017
Dear @PCGamesN, I'm not a new addition to esports to showcase its diversity. I was built by this vastly diverse community.

And I've been hustling with @Thooorin for years. He helped me breakout.
I don't always agree with him, but you cannot just paint one side of a picture.
— Froskurinn (@Froskurinn) November 30, 2017
Esports does have a diversity problem, but articles like this do nothing to help solve it. Make some positive suggestions, mention the good work of Intel and AnyKey, highlight some of the great female talent we have in esports, don't sh*t on two of the people who have contributed to esports' growth over the years.
PCGamesN piece displayed clear sexism with the author seeing women at the forefront of esports broadcasting and assuming, seemingly with no research, that they must have just gotten there, when most examples given had been grafting and succeeding for years.

— Thorin (@Thooorin) December 3, 2017
I was an affiliate of PCGamesN's and have since cut ties with them. I don't want to be part of a site that puts out unfair and poorly researched pieces on esports like this.
I implore PCGamesN to cover esports more. Get to know it better, understand it, post opinion pieces, post previews and news – esports could sure use it.
All I'm asking is to be fair, be accurate and be reasonable while doing so.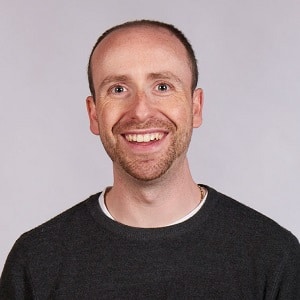 Dom is an award-winning writer who graduated from Bournemouth University with a 2:1 degree in Multi-Media Journalism in 2007.
As a long-time gamer having first picked up the NES controller in the late '80s, he has written for a range of publications including GamesTM, Nintendo Official Magazine, industry publication MCV as well as Riot Games and others. He worked as head of content for the British Esports Association up until February 2021, when he stepped back to work full-time on Esports News UK and as an esports consultant helping brands and businesses better understand the industry.