One of the eight best League of Legends teams in the world has two UK players in it, and a UK manager.
Let that sink in for a moment.
My reaction when I realise one of the world's eight best League of Legends teams has two UK players and a UK manager pic.twitter.com/RJcPtfqY9R

— Dominic Sacco (@Dom_Sacco) 14 October 2017
For all the naysayers in UK esports, EU LCS team Misfits have proven that if you're good enough, you can be ranked among the best in the world.
They beat North America's TSM today in a tiebreaker match in China's Wuhan Sports Center Gymnasium, after the two sides picked up three wins and three losses each in the League of Legends World Championship 2017 group stages.
It was a convincing victory for Misfits who beat TSM 9-2 in half an hour, with a 10k gold lead.
Here's how their group looked following the tiebreaker (other group standings can be found here):


Misfits were all smiles as they waved at the crowd after the game, with German mid-laner Tristan "PowerOfEvil" Schrage appearing to wipe away a few tears of joy (either that or he had something in his eye)!
Of course, Misfits have two UK players – Barney "Alphari" Morris and Nubar "Maxlore" Sarafian – who plied their trade in the UK scene with Team Infused a few years ago, before reuniting in the LCS with Misfits.
They also have British manager Joe "InnerFlame" Elouassi on board, who was ecstatic after the match.
Thank you everyone for the best moment of my career. pic.twitter.com/tCbgs5jFyh

— Joe El Ouassi (@InnerFlameLoL) 14 October 2017
'If there was a Team GB in League of Legends, I'd love to run it' – Misfits manager InnerFlame
"I didn't even think we could make it at one point, but you have to fight those thoughts. I don't think we should relax – we should go [into the quarter final] with a winning mindset. We're going to play a seed one team, so hopefully we'll fix our mistakes and smash them."
Maxlore, Misfits

Alphari was actually on a team known as the Renegades Banditos in the UK scene last year, and qualified for the EU Challenger Series Qualifiers with them. They then made it to the Challenger Series, rebranded to Misfits, switched the roster around and he has been with them ever since.
And now he's about to play in the World Championship Quarter Finals.
It's a remarkable story, and it's not over yet.
In terms of other European sides, Fnatic and Misfits have qualified for the quarter finals, but G2 crashed out of the tough group C.
In the meantime, you can watch the VoD of today's match here:

Nubar's nuggets – Maxlore on the match
"It took everything we got, pretty much. We had so many losses today actually. I didn't even think we could make it at one point, but you have to fight those thoughts. Everyone on your team has to fight those thoughts.
"Especially after we lost to WE, you have to instantly refresh and refocus. It basically took everything we had."
It also took some extra motivation in the form of chicken nuggets.
My coach told me that if we make quarters he will buy me 100 chicken nuggets. My power level is rising ? #MSFWIN #MSFFIGHTING

— Nubar Sarafian (@Maxlorelol) 14 October 2017
Secret footage of @Maxlorelol after our games! pic.twitter.com/RF6dLDXNMg

— Tristan Schrage (@PowerOfEvilLoL) 14 October 2017
When asked by League of Legends presenter Eefje "Sjokz" Depoortere how Misfits' support staff have helped get the team to where they are today, Maxlore replied: "Everyone helped. So even our assistant coach – oh sorry, strategic coach – H1va, you might know him from Origen. And also people in the background like our analyst, Empire, and our mental sports psychologist that can't be here with us, but God bless wherever he is. All these people deserve praise.
"But honestly I don't think we should relax because as I said before, we should go in with a winning mindset. We lost some games we shouldn't have, or we had some situations we had never encountered before and we lost because of it.
"So we need to learn from our mistakes since we're going to play a seed one team. And hopefully we'll fix our mistakes and smash them."

Image source: Riot Games Flickr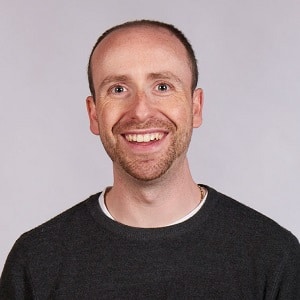 Dom is an award-winning writer who graduated from Bournemouth University with a 2:1 degree in Multi-Media Journalism in 2007.
As a long-time gamer having first picked up the NES controller in the late '80s, he has written for a range of publications including GamesTM, Nintendo Official Magazine, industry publication MCV as well as Riot Games and others. He worked as head of content for the British Esports Association up until February 2021, when he stepped back to work full-time on Esports News UK and as an esports consultant helping brands and businesses better understand the industry.