UK esports org exceL Esports have put together an all-female European League of Legends team – and they're already putting in some strong performances.
The team took part in the recent Challengermode FemaleLegends tournament yesterday (October 8th) and won the first online qualifier, earning themselves points.
There are three online qualifiers and the team with the most points get tickets to DreamHack Winter, top-laner Paleolite confirmed to Esports News UK.
There will be a female League of Legends tournament at DreamHack later this year, with the winner of FemaleLegends entering the tournament at a later stage.
The xL female League of Legends team roster is as follows:
Sara "Paleolite" Jakobsen – top
Milenka "Mey" Escalera – jungle
Victoria "Vicksy" Doman – mid
Adelina "Cathrine" Nalsen – ADC
Renate "Rencha" Ritina – support
[#ANNOUNCEMENT] exceL•Ladies Roster!@xL_Paleolite@xL_Mey@xL_Vicksy@xL_Cathrine@xL_Rencha

Read ➡️ https://t.co/UufBo7szuN pic.twitter.com/zz5PT9zU1F
— exceL Esports™ (@exceL) 5 October 2017
nice tourney with my baes @xL_Vicksy @xL_Cathrine @xL_Mey and @xL_Paleolite with team @exceL !!! first place in tourney!! im dead 🙂 gn

— Renchaa (@xL_Rencha) October 8, 2017
'The Vicksy show'
As the sole Brit in the team, Vicksy has experience in the UK scene, having played for a range of teams over the past few years and peaked at Master 100+LP.
She absolutely smashed it in the FemaleLegends tournament, especially in the final game where she went 16/2/5 as Viktor with 32k damage. This prompted some in the Twitch chat and the casters to call the match 'The Vicksy show'. You can watch the VoD here.


Vicksy is known for playing Aurelion Sol, and has put in some mean performances as Viktor in the past, namely one time when Gross Gore went 0/8 in lane against her.
Check out our player profile article on Vicksy from last year here.
'The female esports scene is growing massively'
The new team will be supported by xL staff including team manager Ryan "Barnetto" Barnett, who also manages Excel's other League of Legends team, who are in the ESL UK & Ireland Premiership final.
Top-laner Sara "Paleolite" Jakobsen said: "Me and my team are very excited be part of exceL since we admire the professionalism they emit, both towards their players and opponents."
xL MD Kieran Holmes-Darby added: "We are incredibly excited to take our first steps into the female esports scene. The scene is growing massively and this team will be sure to dominate it."
Hard work pays off: What we can all learn from the Excel Esports brothers' efforts
Some members of the team including Paleolite have were unjustly disqualified in a previous FemaleLegends tournament earlier this year.

"Me and my team are very excited be part of exceL since we admire the professionalism they emit, both towards their players and opponents."
Sara "Paleolite" Jakobsen

Elsewhere, Vicksy and first-team support player Aux will also be appearing at a GAME Belong store this Thursday (October 12th) to support the grassroots League of Legends Arena Clash tournament.
Are you a Londoner? ☑️
Do you play League of Legends? ☑️

⬇️ Belong by Game London (Wardour St) THIS THURSDAY (12th) for Arena Clash! pic.twitter.com/QT27rDxtZS
— exceL Esports™ (@exceL) October 9, 2017
'We'll win the ESL Prem LoL finals!' – Excel Aux and Innaxe (i61 interview)
Hide our ads and become a premium reader to support ENUK today from just £1 per month!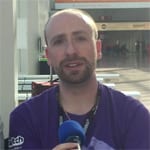 Dom is an award-winning writer who graduated from Bournemouth University with a 2:1 degree in Multi-Media Journalism in 2007.
A keen League of Legends and World of Warcraft player, he has written for a range of publications including GamesTM, Nintendo Official Magazine, industry publication MCV as well as Riot Games and others. He works as full-time content director for the British Esports Association and runs ENUK in his spare time.