The lack of 'Memes of the Month' content on Esports News UK has been downright appalling this year, so here's a bunch of random crap to quell your appetite (for now).

Doc and roll
Let's get started with something from seasoned UK scene memer Tridd, based on everyone's former doctor-turned-caster, Medic.
"Can you smeelllllllllll, what the doc, is cooking?" pic.twitter.com/Q2p8C2hkmj

— Sweeny Tridd ?? (@_Tridd) September 27, 2017
Draggles me back down to Earth
Some stellar Photoshop wizardry from the former UK meme master:
fucking CACTOPUS pic.twitter.com/uObDnq4Og4

— Ben Forbes (@draggles) September 25, 2017
Another classic:
ardent censored pic.twitter.com/BjOdUTnu6O

— Ben Forbes (@draggles) August 8, 2017
Speaking of that time before the Ardent Censor nerf…
UK ADC Joekerism pulled this one out of the bag:
— Joe Kent (@Joekerism) August 8, 2017
The Gross Gore random rant of the month
No words necessary for the UK League of Legends streamer/YouTuber.
Getting pretty sick of these type of people. pic.twitter.com/9sZE9qJqzA

— Gross Gore (@GrossieGore) September 26, 2017
Tyrin's washed up UK jungler column 
It's nice to see good old Tyrin putting out the occasional LoL-based meme:
— Tyrin (@TyrinLoL) August 24, 2017
— Tyrin (@TyrinLoL) August 8, 2017
— Tyrin (@TyrinLoL) August 6, 2017
What pro casters do in their spare time
Little-known @TheyCallMePansy fact: When not KILLING it on the #EliteSeries #CSGO caster desk – Lauren dabbles in aircraft marshalling ?✈️ pic.twitter.com/eRdqmdUOM6

— Gfinity (@Gfinity) August 22, 2017
We're sorry Hadow
@Quixeth suddenly lost both of his arms FeelsBadMan pic.twitter.com/3DvfVA40n4

— Sam Newbould (@ViM_MannimalGG) August 25, 2017
Barnetto on point
Leaked ESL Analytics from this season, makes for very interesting reading. pic.twitter.com/brarsXP2bH

— Barnetto (@_Barnetto) August 9, 2017
Dezachu, I choose you!
Obviously as tournament manager I'm doing *all* of the important things. Like immortalising this – @FrozenDawnLoL @Dezachu #i61 pic.twitter.com/W26xS0yWkQ

— Tom Goodman (@TauOmicronMu) August 26, 2017
When Rifty means business
The key to winning @UKMasters from @PureRifty . pic.twitter.com/4Ban9ndDk0

— MnM™ Gaming (@MnMGamingUK) August 25, 2017
The Neon Jesus column
Not a meme but how can you not publish this?
Retweet and appreciate my aesthetic pic.twitter.com/AW8qPqlmdy

— ?Kiandy MUMMY! ⚰️ (@kiandymundi) August 25, 2017
True neutral? UK LoL player edition
When you're ill in bed and have nothing better to do… (just for fun, no flame intended!) pic.twitter.com/tli5Q7maac

— Esports News UK (@Esports_News_UK) September 20, 2017
Not sure what this is or why it exists
But it looks like it'll fit in nicely here.
Congratulations @Barrage_Tay for winning Mum of the Esports Year Award. Truly inspiring with your efforts, and your recovery from surgery <3 pic.twitter.com/33IQe5QZom

— Ben (@Ben4J) September 20, 2017
Congrats to my boy @Barrage_Tay! Can't believe how brave he's been, and how far he's come. I cannot wait to see what else he has in store. pic.twitter.com/Hr1LL5VdHC

— Ben (@Ben4J) September 3, 2017
Memes of the month
This month goes to ITV for producing an odd video segment on esports and our favourite old school UK scene weirdo Peter "Ped" Goldingay for spotting it.
@GO_Toaster ? pic.twitter.com/DoNvrPb2Lm

— Peter (@peter___jg) August 29, 2017
And Ayleex for this one:
@itvnews This is the ideal male body. You may not like it, but this is what peak performance looks like. pic.twitter.com/YnhhfmnrQ9

— Alex OwO (@Ayleexlol) August 29, 2017
And this one. It's dangerous to go alone:
— S Q U A R E (@_squareCS_) August 25, 2017

That's your lot for this month and a bit, hope you enjoyed it!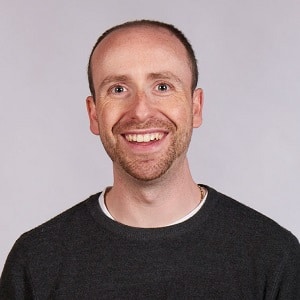 Dom is an award-winning writer who graduated from Bournemouth University with a 2:1 degree in Multi-Media Journalism in 2007.
As a long-time gamer having first picked up the NES controller in the late '80s, he has written for a range of publications including GamesTM, Nintendo Official Magazine, industry publication MCV as well as Riot Games and others. He worked as head of content for the British Esports Association up until February 2021, when he stepped back to work full-time on Esports News UK and as an esports consultant helping brands and businesses better understand the industry.