Esports News UK editor Dominic Sacco gets excited about the UK talent at Worlds 2017. 
It's that time of the year again – an epic new login theme is here, the music video is no doubt about to drop and the groups draw is imminent.
Yes, the League of Legends World Championship is back. For me, no other LoL tournament comes close – the matches are exciting to watch and the spectacle is immense.
Hell, I'm not even bothered it's the same team that wins it every time. I get to watch Faker and co make exciting new picks and plays year after year. I get to watch wildcard teams making upsets, and I get to feel EU upsetting me. But it's all part of the fun.
This year Worlds is heading to China from September 23rd to November 4th – and it's great to see some UK talent taking the stage.
This year we have four Brits in the limelight at Worlds – two players and two casters. No doubt there will be others of course, working behind the scenes and covering the event, but these guys are the ones in the limelight.
Firstly, the players.


Back in 2015, I had this to say about British top-laner Barney "Alphari" Morris (left) and jungler Nubar "Maxlore" Sarafian (right): "Regardless of their light-hearted comments [in my interview], these boys are looking fearless right now – it's great to see UK players with real confidence and ability.
"Let's see how far they can go."
It's just fantastic to see two of the UK's best go from playing in the grassroots ESL UK & Ireland Premiership to the world's biggest tournament in League of Legends in the space of just two years.
We've had the likes of KaSing play at Worlds in the past, of course, and it's a shame there aren't more Brits there this year, but beggars can't be choosers.
Misfits' Alphari and Maxlore made their mark on the Premiership back in 2015 with Team Infused. They helped the side go unbeaten during Season 2 of the ESL Premiership, and were a real force to be reckoned with, a deadly in-game partnership that were a joy to watch. And they still are now.
After reuniting in Misfits, they said their aim was to make it to Worlds. And they made it, finishing second in the EU LCS Summer Playoffs. I can't wait to see them play on the world stage and am delighted for them both.
Next up – the casters


I'm equally delighted to see other UK scene personalities get onto the world stage too, of course.
The UK has produced a ton of brilliant casting talent over the years, and we've had the pleasure of listening to the likes of Deman and Joe Miller casting at Worlds in the past.
Now it's Andy "Vedius" Day (right) and Aaron "Medic" Chamberlain's (left) turn to take the world stage, and I'm looking forward to seeing them talk about the world's greatest teams and players, and bring some British banter to China.
They've both gone from the UK scene to the LCS over the past few years, and have made a name for themselves thanks to their wit, charm and their own unique style. Andy went from player to caster, and has experience in other games like Vainglory (I interviewed him at an event a while back), while Medic has cast in many different UK tournaments from the ESL Premiership to the UK Masters and more.
I won't lie, I think it's a shame that the Medic/Excoundrel bromance won't be seen on the world stage, maybe it'll happen one day.
Finally, there's management.


Fnatic's British League of Legends team director Finlay "Quaye" Stewart (left) will no doubt be relishing the chance for his side to shine at Worlds. And let's not forget – Fnatic is technically a UK-based organisation.
Then there's Joe "InnerFlame" Elouassi (right), the general manager of Misfits. The UK manager was also with Team Dignitas before they were bought by a consortium backed by US basketball team the Philadelphia 76ers.
Unlike the other four, these guys haven't been in the UK scene as such.
But before InnerFlame joined Misfits, their LoL team technically played in the UK scene, back when they were owned by Renegades. From there, they qualified for the Challenger Series, ownership changed hands to Misfits and they made it to LCS.
It's brilliant to see all this British talent across the board at Worlds – let's hope they all have a great impact in China.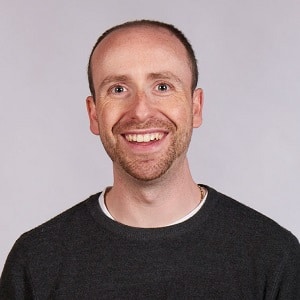 Dom is an award-winning writer who graduated from Bournemouth University with a 2:1 degree in Multi-Media Journalism in 2007.
As a long-time gamer having first picked up the NES controller in the late '80s, he has written for a range of publications including GamesTM, Nintendo Official Magazine, industry publication MCV as well as Riot Games and others. He worked as head of content for the British Esports Association up until February 2021, when he stepped back to work full-time on Esports News UK and as an esports consultant helping brands and businesses better understand the industry.