Riot Games has made its latest new champion reveal, and it's a blacksmith who has some interesting item mechanics.
Ornn, The Fire Below The Mountain, uses a cauldron to forge items for himself, without needing to return to the in-game shop. Plus he can upgrade his teammates' items (one item per player, per match).
This is his passive ability, and he can only do this when out of combat, but it certainly adds a new dynamic to League of Legends.
Ornn, the Fire Below the Mountain | info –> https://t.co/8PU3Hoyqdu pic.twitter.com/KzoDyscBUh

— League of Legends (@LeagueOfLegends) August 7, 2017
Outside of this new mechanic, his Q is a ranged skillshot that deals physical damage and slows enemies, which also spawns a small wall after a delay, while his W is an Annie-like close-range flame that makes enemies 'brittle'.
When brittle, any CC effects on enemies will be extended, plus they will take bonus damage. This gives Ornn many possibilities to synergise well with CC-heavy allies, like tank junglers, for example.
His E is a charge-forward AoE knock-up, while his Ultimate is an interesting ability that summons an elemental, which can be re-directed by Ornn to knock-up opponents and make them brittle:

But the game-changer is of course Ornn's ability to offer one item upgrade to each of his allies. Each player is limited to one of these upgrades.
These are the items he can 'upgrade' to receive 'increased stats', as confirmed by Riot:
Here's a picture of the items he upgrades. pic.twitter.com/sdvapP9Got

— Blake Smith (@Squad5lol) August 7, 2017
UK scene reacts
So, what does the UK LoL community think of the new champion? Here are some of the responses we received after asking the question on Twitter:
Brittle is going to make chain CC uber ridiculous, item upgrades could be spicy – new mechanics always make things interesting!

— Dezachu (@Dezachu) August 8, 2017
From what I have heard the Brittle mechanic and the item upgrades are what makes him good. Kinda like Ivern giving buffs to others

— Magical (@MagicalVoice_) August 8, 2017
Jungle is a supportive role

— [PP] Demo (@eademov2) 7 August 2017
His passive reminds me of Alchemist from DoTa. Really cool.

— Tom Willis (@Prosfair) 7 August 2017
He feels the least 'League of Legends' out of champs so far. Shop anywhere/has new type of CC/allows team to build new items. Too much imo

— Jay Massaad (@Jay_Massaad) 7 August 2017
Cant wait to have a 13 year old vayne 1 trick screaming at me to upgrade her infinity edge at 14 mins in the game 😀

— Jakey (@JakeyReynolds93) 8 August 2017
i quit toplane

— [PP] Raikouu (@Raikouu_EUW) 7 August 2017
'Can't wait to have a 13-year-old Vayne 1-trick screaming at me to upgrade her Infinity Edge 14 minutes in' 
Not too much power creep. Lacks sustain which could hurt in current top meta. Not a jungler. Brittle seems good. Need numbers & pass details

— DocDa (@doc__da) 8 August 2017
Looks really interesting. I like the approach to introducing new effects and ideas instead of the same stale formula.

— Vandel (@Thaehan93) 8 August 2017
It's Malphite if malphite was a well designed champion with actual abilities.

— [PP] Cyn (@srcCyn) 8 August 2017
I think its a great idea, champ offers alot to the team play not just another wall hoping 1 hit champ, this one enables team play over Solo

— Spaceh (@Spaceh1) 8 August 2017
Saying this, I'm going too 100% abuse this.

— Jakey (@JakeyReynolds93) 8 August 2017
What do you think of Ornn and how he will shape up in competitive LoL?

These LoL reaction articles are new to Esports News UK. Our first was this PentaKayle piece. Let us know what you think via Twitter DM.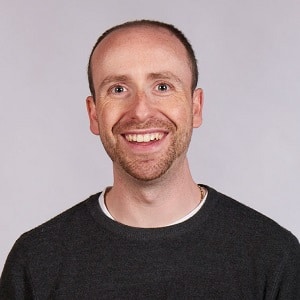 Dom is an award-winning writer who graduated from Bournemouth University with a 2:1 degree in Multi-Media Journalism in 2007.
As a long-time gamer having first picked up the NES controller in the late '80s, he has written for a range of publications including GamesTM, Nintendo Official Magazine, industry publication MCV as well as Riot Games and others. He worked as head of content for the British Esports Association up until February 2021, when he stepped back to work full-time on Esports News UK and as an esports consultant helping brands and businesses better understand the industry.