Those in the UK & Ireland League of Legends esports scene will no doubt already be aware of the likes of Munchables, Excoundrel, Medic, Tridd, Dezachu and Dowsey – but who are the next crop of casters to look out for?
We recently held a 24-hour stream featuring LoL 1v1s and community matches for charity, and we were fortunate to attract a great line-up of volunteer casters to help out.
We thought the casters did a fantastic job, and as promised, we want to promote them in this article to help get their names out there.
The UK & Ireland have have been home to some tip-top esports casters and hosts over the years, from Paul "ReDeYe" Chaloner to Alex "Machine" Richardson, Lauren "Pansy" Scott, Joe Miller and Leigh "Deman" Smith to name a few.
As always, newcomers and upcoming starlets will be knocking on the door of the esports elite. So who helped us out with our charity stream and who should you look out for over the next few years?
We've listed some below and included social media links so you can find VoDs and listen to them in action.

Dawoud "Sandstorm" Dawoud

Yes that is his real name, and yes for trance fans it's clear to see why he chose Sandstorm that as his gamer name!
He's a freelance League of Legends caster and casual streamer, and even dyed his beard pink after our charity stream reached a donation milestone, so that's worthy of a shoutout in our books.
https://www.facebook.com/SandstormCasts
https://twitter.com/SandstormCasts

Stuart "Cyn" McLeod

Cyn is a UK colour caster for League of Legends and casts for the National University Esports League.
He's named after the Pokemon champion Cynthia.
https://www.facebook.com/stuii.net
https://twitter.com/srcCyn/media

Jesper "Benvarmeren" Kuntz

Jesper is a freelance shoutcaster mainly focused on League of Legends, but he also has experience with CSGO and Rocket League.
He's a Danish colour caster, but happily stepped forward to help out with ENUK's charity stream so he's going straight on our list!
Jesper has also worked with Riot Games on the Ragnarök Winter 2016 tournament.
Facebook.com/Benvarmeren
https://twitter.com/Benvarmeren

Harry "DocDa" Evans

Harry Evans is another freelance League of Legends caster, and is the head shoutcaster in EU for CompeteLeague.
He has also casted CompeteLeague matches with Benvarmeren above.
https://twitter.com/doc__da

John Allen

This freelance esports caster specialises in CSGO and Overwatch.
He also casts for the National University Esports League, and recently covered the Nuel Live CSGO matches with Dezachu.
https://twitter.com/JohnAllenCasts

TheTrueDarxil

TheTrueDarxil is an Irish play-by-play shoutcaster for League of Legends.
He cast a large part of the ENUK charity stream, including the late night/early morning shift. He has bundles of enthusiasm and a quick check of his Twitter shows how he's aiming high and has ambitions to become a Riot caster in the future. Keep it up Darxil!
https://twitter.com/TheTrueDarxil

Dan "Duhj" Sandall

Duhj is another freelance shoutcaster for Overwatch and League of Legends, and cast some of the latter with Sandstorm during our charity stream.
Recently he has been casting some Overwatch University matches.
https://twitter.com/DanielSandall

Cryss Leonhart

Cryss is a streamer focused on League of Legends – and has recently been playing some Gwent.
He helped cast some League of Legends matches for our charity stream as a play-by-play caster.
https://twitter.com/CryssLeonhart
https://www.twitch.tv/cryss_leonhart


Chris "Stealth" Curtis

George is a Hearthstone caster that has also casted for the National University Esports League.
More details/a pic to follow.

Luke "Cyndane" Davies
Luke has been casting Overwatch University matches with Duhj of late.
Not to be confused with Cyn, Luke has a similar gamer name – Cyndane.
https://twitter.com/LCDavies

Jaws

Jaws is a shoutcaster for a variety of games including LoL, Overwatch and Vainglory, where he works with the latter as an official caster for Super Evil Megacorp.
He's worked with ESL UK, Multiplay, the NUEL and more.
https://twitter.com/ThisisJaws

Peter Hartnell

Peter didn't take part in our charity stream, but he did cast the 2017 NUEL Live LoL final with Cyn, and he did it brilliantly.
He also gave us this gem:
'They had 1 way out of that game, they took it & took it HARD' – @theNUEL Live casters excited after Warwick's win https://t.co/y0FIwHe6tQ

— Esports News UK (@Esports_News_UK) March 25, 2017
https://twitter.com/CounterfeitCast

Jake "Hiprain" Matthews

As a play-by-play caster for League of Legends and Overwatch, Jake has built up an impressive portfolio of work already.
He's helped cast the King of the North, Compete League, the ESL Meisterschaft, NUEL and more.
https://twitter.com/jakehiprain

You can check out our charity stream VoDs on the Esports News UK YouTube channel and see how we raised £650 for SpecialEffect in an overview article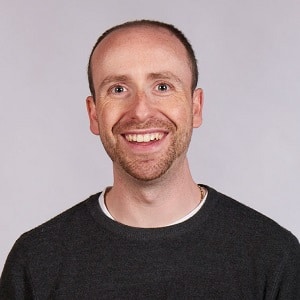 Dom is an award-winning writer who graduated from Bournemouth University with a 2:1 degree in Multi-Media Journalism in 2007.
As a long-time gamer having first picked up the NES controller in the late '80s, he has written for a range of publications including GamesTM, Nintendo Official Magazine, industry publication MCV as well as Riot Games and others. He worked as head of content for the British Esports Association up until February 2021, when he stepped back to work full-time on Esports News UK and as an esports consultant helping brands and businesses better understand the industry.