Performance hardware brand MSI is giving its customers the chance to win a signed Fnatic jersey and mouse pad.
Anyone who buys an MSI GTX1050 or 1050Ti laptop (starting from £999) will get a free limited edition MSI backpack, and be entered into a draw to win the jersey and mouse pad.
Both the jersey and mouse pad are signed by Fnatic's League of Legends team.
The promotion officially runs until April 18th, although customers have until May 5th to register their product for a chance to win the signed goodies.
You can check out more information on the Best Meets Best MSI Fnatic bundle website here
We're also delighted here at Esports News UK to be teaming up with MSI for a special homepage takeover: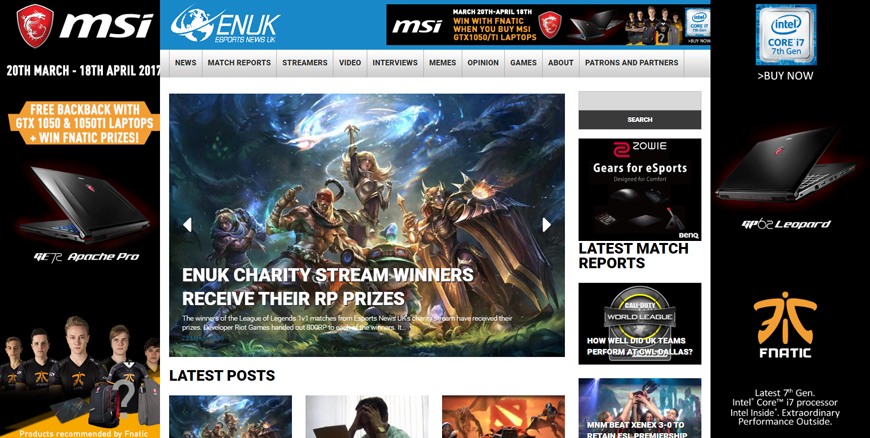 (This article includes an affiliate link)