We interview Choke Gaming about their comeback and their aims in UK League of Legends as the ESL Premiership qualifiers prepare to get underway.
Esports News UK's Dom Sacco talks to new manager Tomas "Chin" Davis (left) and LoL team manager Louis "Sméagol" Green (right).

What are your aims and ambitions, how will the 'new' choke differ to the 'old' choke?
Chin: Well I'd like to be able to give Choke the former glory it had, to give teams the ability to compete at the top level.
But I feel like with the new Choke, my personal aim is I want to have teams compete over multiple tournaments and events in a season, as well as giving them a more organised structure to allow them to strive in their respective scene.

What made you take up the role? 
Chin: With Choke having such a great name before it had a break, it was always a big ambition to be able to have a role within a similar org.
The role I've taken up allows me to not only show what I can do with the organisation to bring it to a former glory, but also allows me to gain great experience in the role of the manager – while also being able to know what is expected of teams.
Sméagol: I'm honestly not sure why I joined. Back when I was on Last Remedy and there was all the 'drama', Chin was a great friend throughout and this was the first time an org had actually approached me. On top of all the bad stuff that happened, I never expected that.

What have you taken on board from your time with Last Remedy?
Sméagol:  The only real lesson I have learnt from LR is being able to maintain my composure.
During the whole time at LR I was always up all night worrying about the team, doing everything I could to make sure we qualified.


What brought Choke Gaming back to the UK scene? 
Chin: Choke was always a name in the UK scene specifically. As I'm talking about the proposal of what I wanted to achieve under the organisation, I felt with it being UK-based, then it would only be right to revitalize the organisation in its known country.

Will previous managers Tom Villiers or Vince Clarke have anything to do with Choke going forwards?
Chin: Vince will not be having a role in the organisation, while Tom will be our social media manager.

What games will you be participating in?
Chin: Currently we are looking to compete in the LoL ESL UK Premiership season, but we are looking to have teams across a few titles. Just for the initial resurgence of Choke we want to primarily focus on the League of Legends side of UK esports.

Can you tell us anything about the LoL roster?
Chin: Due to short notice we have had to be quick about creating and structuring a roster, we have a few classics coming back as well as fresh talent for the qualifiers.


You guys know each other from before, how will that affect how you manage Choke?
Sméagol: Choke was a totally different experience, Chin was a great help to me. There were some days where I had to work until 1am so he ended up doing my job and his. I couldn't think of anyone better to 'reboot' Choke if I'm honest.
Even with the short time frame we had and the hiccups we had along the way, I believe we have put together a solid roster.

Finally, where do you think you can finish this split?
Chin & Sméagol: Top three.


Is there anything else you'd like to add?
Chin: I would like to thank choke for the opportunity and hope that I am able to create a respectable name for them.

Thanks for your time guys and good luck.
Hide our ads and become a premium reader to support ENUK today from just £1 per month!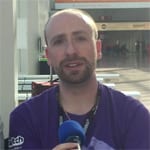 Dom is an award-winning writer who graduated from Bournemouth University with a 2:1 degree in Multi-Media Journalism in 2007.
A keen League of Legends and World of Warcraft player, he has written for a range of publications including GamesTM, Nintendo Official Magazine, industry publication MCV as well as Riot Games and others. He works as full-time content director for the British Esports Association and runs ENUK in his spare time.